Travel season will be upon us very soon, and I want to make sure you see and taste the best France has to offer. When it comes to Paris I've got you covered (ask me about my tours!) but there are many other places with exciting and delicious things for you to experience. So I've asked a team of French bloggers from different cities to share their favorite spots, and I am offering them to you in this series.
In Toulouse, Lucie recommends…

Lucie Paimblanc is a journalist with a passion for the environment, plant-based foods, and Chinese culture. She started her blog Je veux tout goûter ("I want to taste everything"; I understand the sentiment) four years ago, to share seasonal recipes and her favorite places to eat in and around Toulouse. In May 2016, she began a second blog, Je deviens écolo ("I'm becoming green"), to document her journey toward a no-waste lifestyle with zero side effects. You can follow her on Facebook, Instagram and Twitter.
I actually had the pleasure of meeting Lucie in Paris after we connected for this post; if you read French (and/or want to see my kitchen!) check out her post and video. She has taken all of the lovely photos that illustrate this post, as well.
A greenmarket: Le Marché Saint-Aubin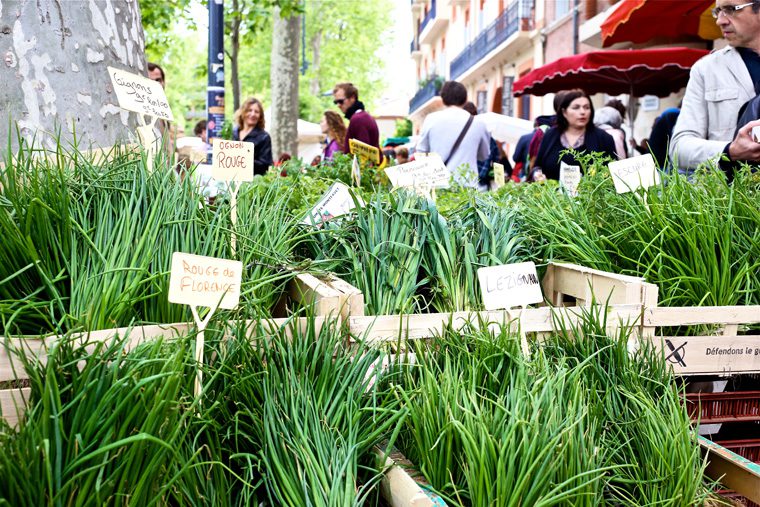 If you are wondering what grows around Toulouse at any point of the year, go straight to the food market of Saint-Aubin on Sunday mornings. When facing the massive church, follow the flow of people on your right, where all the local and organic farmers set up their stands.
You will find bread, meat, flowers, cheese, vegetables, fruits, etc. at the main market, and when you arrive behind the church, follow the inside of the first circle around it where a few food trucks may be of interest, serving empanadas and freshly fried beignets, a French donut.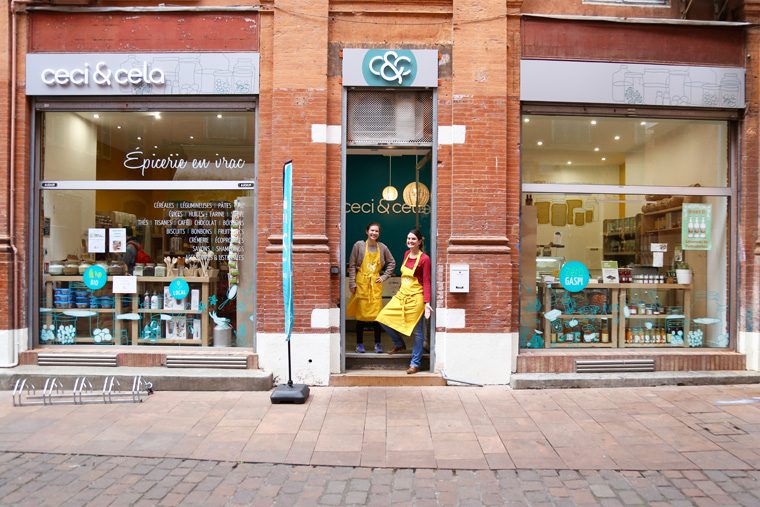 2016 was the year of bulk shops, and Toulouse is no exception. We are thrilled to have a great independent shop where it is possible to purchase everything in bulk, bringing your own reusable bags and jars (they also offer paper bags if you need them).
What makes Ceci & Cela so different is its locally-sourced products, often organic, and always good quality. Louise Cardona opened her shop in May (at 25!) and conquered the Toulousains with her smiling staff and her delicious food.
Where to go for sweet eats: Criollo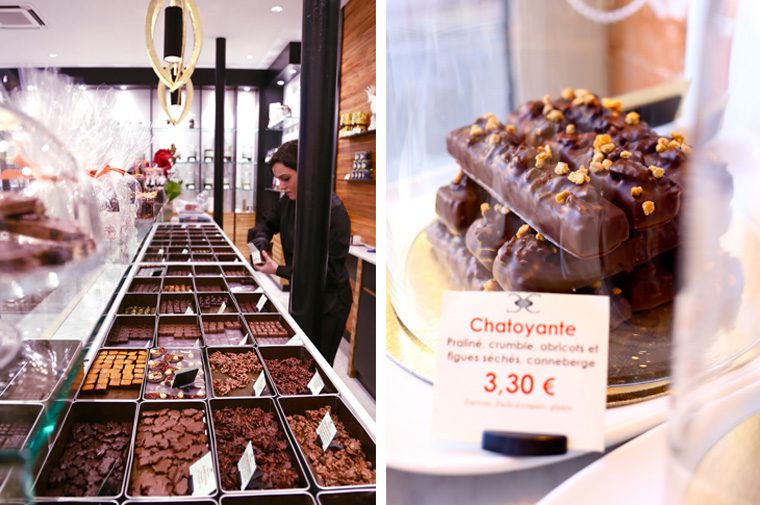 Barely settled in Toulouse, I already knew where to find the best chocolates in town: Criollo. Everyone talks about this chocolatier, who has two beautiful shops, including one where you can sit and enjoy a cup of hot chocolate with chili and lime, known as the best in town.
You will find chocolate bars of different origins to experience the differences between the terroirs, inventive and delicate chocolate ganaches to savor with tea, and a few indulgent chocolate sticks.
Where to get tea or coffee: Bapz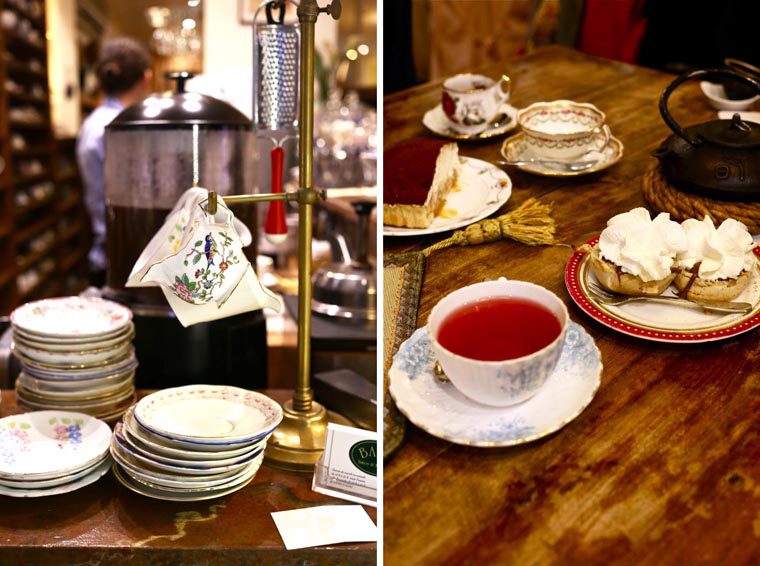 In my opinion, there is no better place than Bapz in Toulouse to sit down and sip a hot tea while eating a pastry. There are quite a lot of tea rooms in Toulouse, but I always go back to Bapz for three reasons: First, the decoration is in an adorable English style, with vintage crockery from England; second, the desserts are amazing, especially the banoffee and the scones (pardon the French who cannot stand the taste of clotted cream; it has been replaced by whole cream). Last but not least, the owner Marie is the nicest person, always with a smile on her face and a knack for remembering her customers' favorite desserts. A treat.
My recommendation: go for the café Viennois if you love chantilly (whipped cream), or pick a tea or infusion to accompany your pastry.
A fun restaurant for dinner with friends: La Pente Douce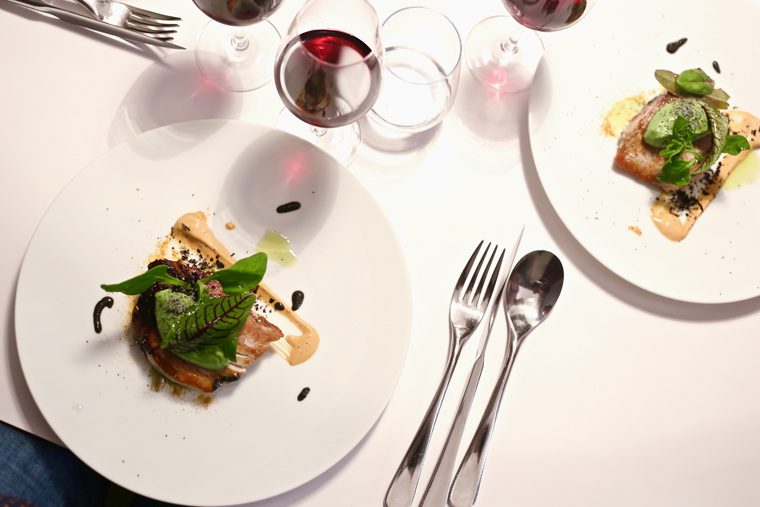 I often introduce this one as my favorite restaurant in Toulouse because of the exceptional variety of flavors, spices and textures in all the dishes. The decor is beautiful and colorful, and all seats have a view to the open kitchen where Hamid and his cooks work in quiet concentration. The restaurant specializes in offal; keep an open mind and you'll be surprised how much you like it.
For those who like gastro bistros, I also recommend Les P'tits Fayots, Bacaro, and Les Complices.
Where to go for an intimate dinner with a date: La Table de William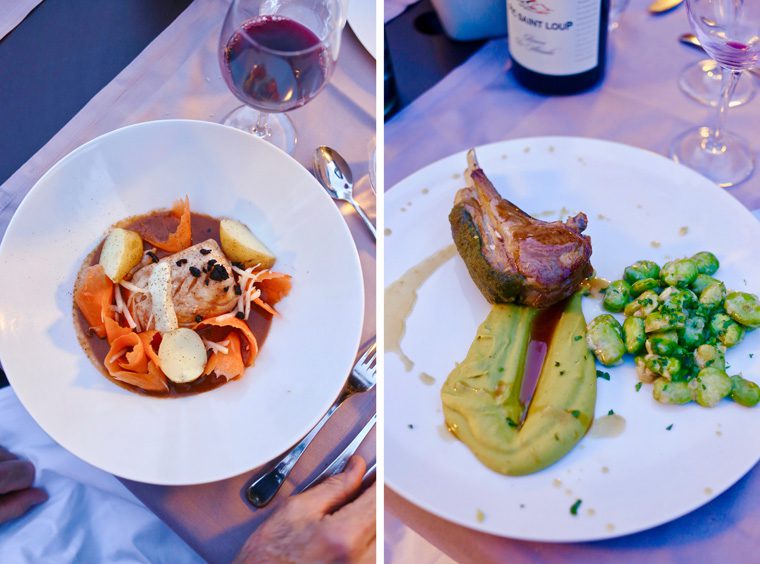 What a pleasure to escape the busy center of Toulouse for a bit and enjoy a fine meal, one for which you don't have to book weeks in advance! La Table de William was once a pop-up restaurant in William's own home, but it did so well that William eventually opened a proper restaurant in the Saint-Agne area. There, you can taste seasonal food in generous portions, and a constantly evolving menu. The terrace is a pleasure on warm, long summer evenings.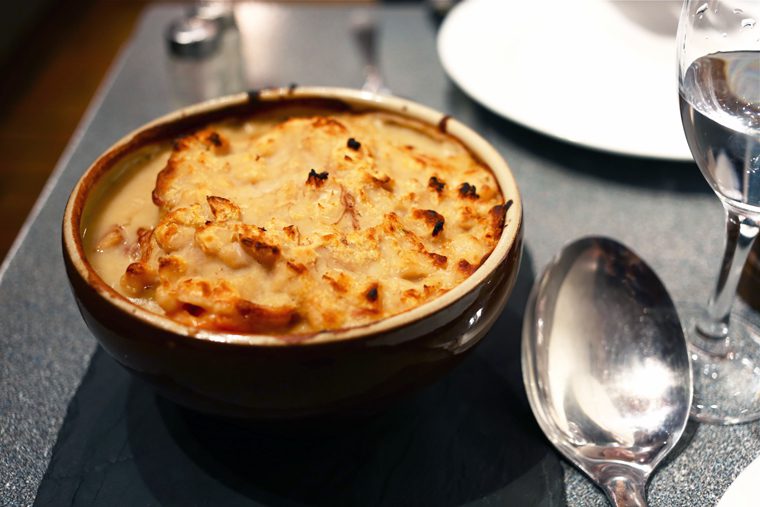 You cannot spend time in Toulouse and not eat a good cassoulet, the region's specialty. Lucky for you, I have the perfect place for it: Le Mangevins. In this self-dubbed « bouchon toulousain », the focus is on good food (especially meat) in generous quantities. I love to bring my friends here for the cuisine and for the atmosphere.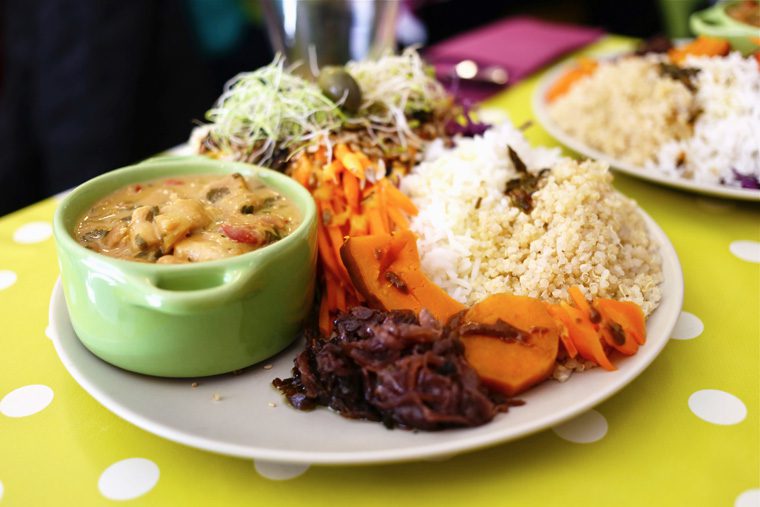 If you are a vegetarian or vegan, this is a must-visit restaurant. The vegetables are locally sourced and organic, and they use a secret recipe for delicious dressings that make all of their dishes absolutely amazing. I recommend you try their raw and gluten-free desserts, which are quite wowing. This is also a very good place for Sunday brunch; come hungry, the portions are enormous.
Thank you so much for sharing, Lucie!
You'll find all these addresses mapped out below: