Whether you live in Paris or you're just visiting, chances are you spend a lot of time thinking, reading, talking, and fretting about restaurants.
It's entirely natural. Paris is an international capital of good food and gastronomy (the birthplace of it, even) so you want to make every meal count, yet you know its 40,000 restaurants are not created equal.
This is fertile ground for FOMO (Fear Of Missing Out) and its sneaky cousin, FOPTWR (Fear Of Picking The Wrong Restaurant).
So before you make yourself crazy, let me offer you my Ten Paris Restaurant Tips.
Tip #1: Be clear on your wants and needs
This is the most basic thing, but many people skip that part.
Before you go down the rabbit hole of searching for "Best Restaurants in Paris", take a moment to list (in your mind or on paper) the features you're looking for. How many people are you eating with and what kind of diners are they? What style of cuisine are you into? What kind of ambiance do you want to spend the night in? What price level do you want to go for? Any food preferences or dietary constraints?
Keep all of those at the forefront of your mind during your search, so you can swiftly brush aside anything that looks kinda cool but isn't the focus du jour. A huge time saver.

Tip #2: Follow the locals
It is generally more reliable to get recommendations from people who actually live in the city, and can put a restaurant, chef, cuisine, or trend in the context of many more dining experiences. This is not to dismiss the reports of short-term visitors; I myself like to write about my forays in other cities, but I don't claim expertise and expect my readers to double-check against local sources.
Take the time to identify a few locals (native or not) whose voice and opinions resonate with you, whose dining temperament seems to align with yours, and follow their restaurant adventures. It can be bloggers, magazine columnists, or collective websites; what matters is that there be a consistent viewpoint from one review to the next.
I like to follow friends such as Caroline Mignot, Lindsey Tramuta (author of The New Paris!), and Aaron Ayscough. I get the weekly review from Le Fooding and the My Little Paris newsletter. I use the website Paris by Mouth and keep an eye on Esterelle Payany's reviews in Télérama and François-Régis Gaudry's blog at L'Express (he has a TV show on Paris Première and a radio show on France Inter if you can't get enough of him). I don't read everything they write (hello, overwhelm!), but when I need fresh recommendations, these are my go-to's. (For content written in French, Google Translate is your friend!)
I have no use for crowd-sourced review websites: without knowing the people writing and their background, the litany of random opinions is meaningless to me.
Planning a trip to Paris?
I am available to take you on a private walking tour to show you some of my favorite food spots. Please get in touch and I will be happy to provide more details!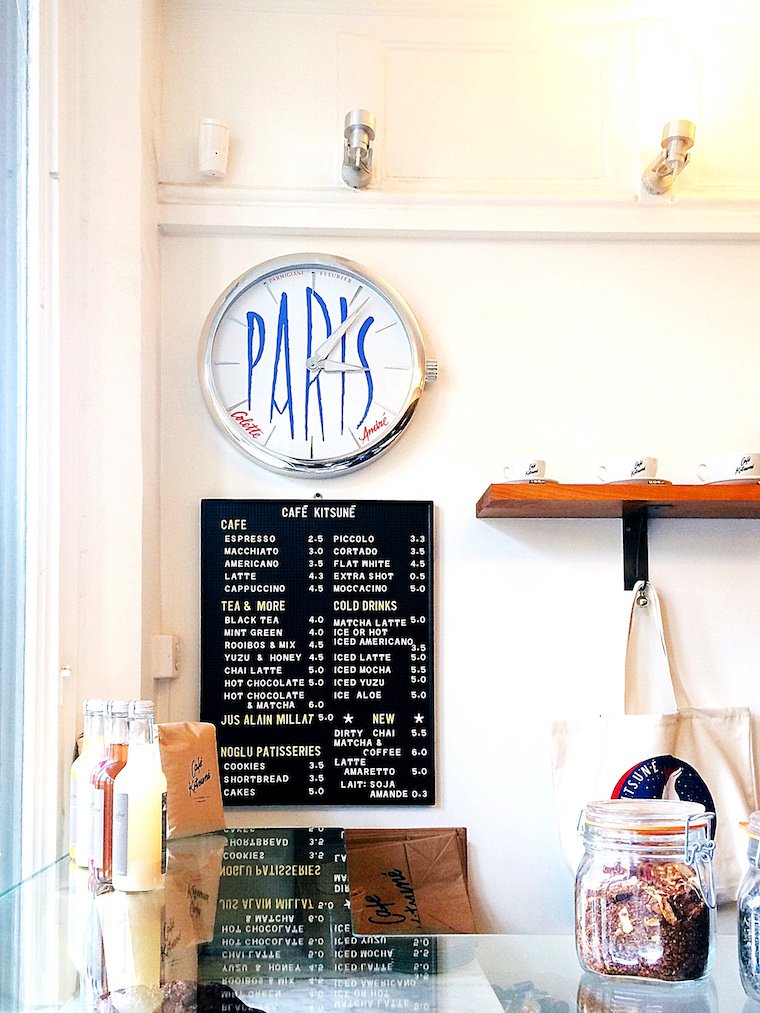 Tip #3: If it sounds too good to be true…
Paris is not a cheap city, and generally speaking, the good places aren't either. Fresh ingredients cooked from scratch, skilled staff, and a pleasant décor you want to sit in, all cost money that the customer has to pay for.
That's not to say all expensive restaurants are good. Or that you can't find excellent food in simple, hole-in-the-wall restaurants. Or that you can't be smart about it and go to the fancy places at lunch on weekdays to get the formule déjeuner. I only suggest that you get a realistic idea of what it costs to run a restaurant in a city like Paris, and judge prices accordingly.
Depending on your budget, it is perhaps better to eat out less frequently, and have memorable experiences when you do. Paris has many options for non-restaurant meals that won't make you feel cheap or deprived (I should write a post about those, no?).
Tip #4: Know your arrondissements
Paris is a city with two banks (I am Team Right Bank all the way), twenty arrondissements, and many micro-neighborhoods with different atmospheres, personalities, and business costs for restaurateurs. As you research restaurants or hear about places, make a mental note of the areas where they're located, and try to build an awareness of their particular vibe and style over time. Then you'll know where to look when you're seeking that particular vibe or style.
This is also useful if you're planning to schlep out to the other side of the city to try a new restaurant. If you have a sense of the neighborhood and what else is out there, you can plan your entire evening around it — maybe relax at a local coffee shop in late afternoon, and grab a pre- or post-dinner drink at a cocktail or wine bar close by.
Tip #5: Ask around
If you're eager to discover new spots, make it a habit to ask people where they like to eat: friends and coworkers, but also the woman who runs that good wine shop, the guy who makes those cool lamps, your hair stylist and your butcher. People love to talk about their favorite restaurants, and it's a good way to expand your list beyond the neighborhood where you live or you're staying.
Write it down — you think you'll remember but you won't — and take it with a grain of salt. I am endlessly interested in people's restaurant choices, but I don't follow them blindly: I put them in the context of (what I perceive to be) that person's tastes and background, and do a little research to back up the recommendation.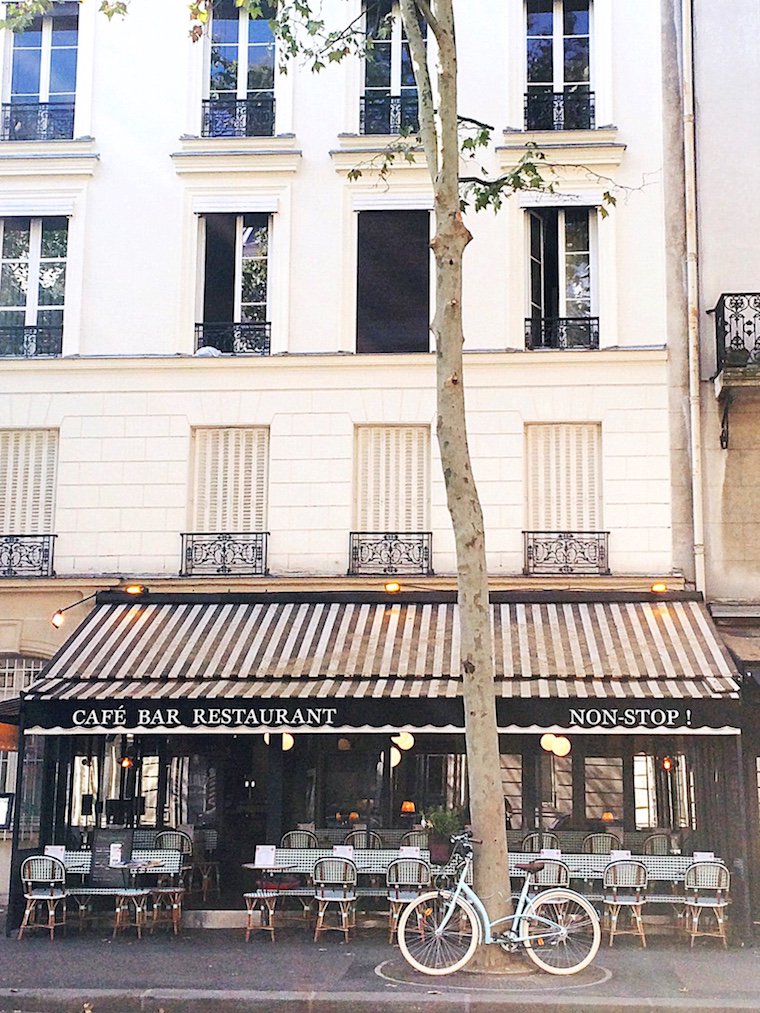 Tip #6: Instagram it out
Once you've identified a restaurant that looks like what you're looking for, try searching for pictures of it on Instagram to confirm it's your jam.
You can search by Instagram location, variations of the name as a hashtag (e.g. #belordinaire and #lebelordinaire), and look at the official account if there is one. Parisians love to Instagram their restaurant outings, so if you find nothing, or very little, it can be a warning sign — unless the place is brand-new or truly below-the-radar, but those gems don't stay hidden very long.
Related: 12 Instagram Accounts for Paris Lovers.
Tip #7: Trust your gut
Sometimes you hear about a place over and over again, people rave about it, the chef is a media darling, but for some reason you're not that drawn to it. That is absolutely fine! No need to explore your reasons or push yourself to go because the New York Times says you simply must. Just like with people, there needs to be chemistry between you and a restaurant; if it's not there, don't force it. Plenty more fish in that sea.
Tip #8: Book your table
Wandering around at sunset and just happening upon a quaint little restaurant with the perfect table waiting for you… mostly happens in movies. Paris restaurants are typically small, good restaurants are typically in high demand, and you won't get far without a reservation.
Depending on the night of the week and the popularity of the restaurant, you'll have to book your table weeks in advance, or a few days, or sometimes just the day of. In all cases, I recommend you make it a habit to call ahead: not only will you avoid being turned away if the restaurant is full, but you also get better service if they're expecting you.
Some places don't take reservations at all. Instead of feeling personally slighted, keep them in mind for those nights when you haven't made any arrangements. Show up early and take advantage of the wait to catch up with your friends.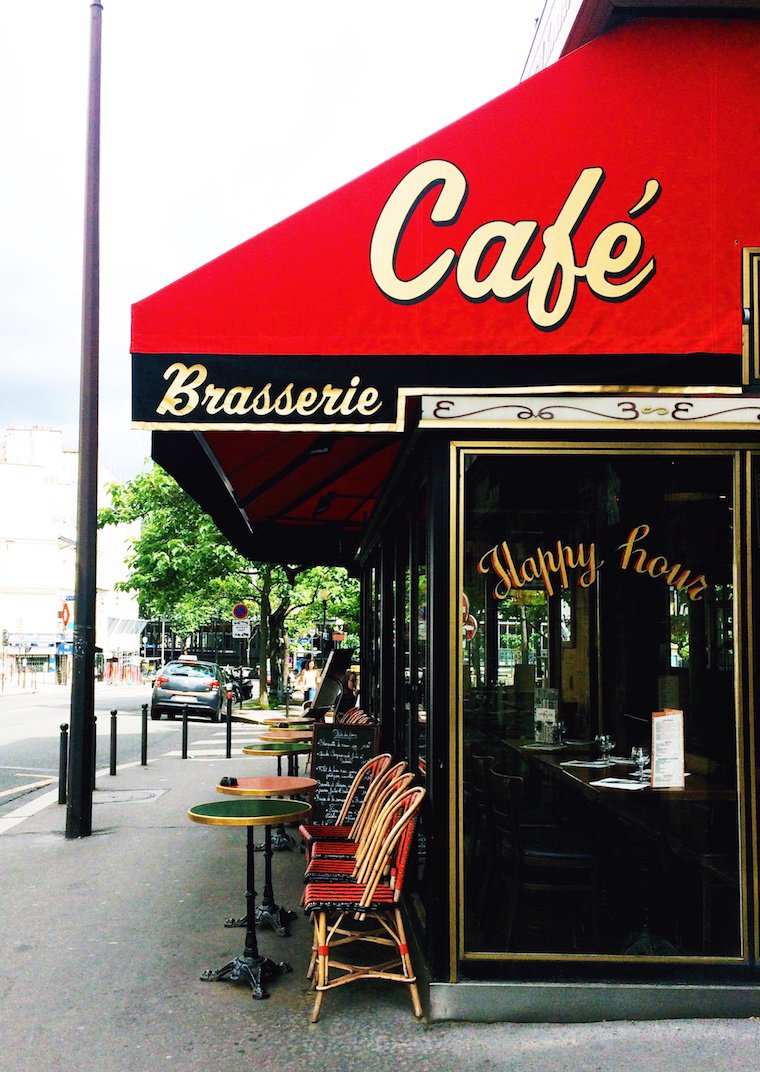 Tip #9: Keep a list
Whenever you spend time doing research, when you hear about a new place that you want to try, or someone recommends a favorite spot, keep a note of it. It will save you so much angst next time you want to surprise your special someone, or you're tasked with choosing the perfect restaurant for so-and-so's birthday (because you are that person, right?).
It's also nice to have a shortlist of crowd-pleasing, all-purpose favorites to call upon for last-minute plans, and also to avoid drawing a complete blank when other people ask you for your favorites (see Tip #5).
I am offering you the template I use to keep track of my own favorite restaurants and the ones I want to try. You can access it here as a read-only Google spreadsheet. Hit File > Make a copy… to copy it to your own drive.
Tip #10: Opt out of the rat-staurant race
Unless reviewing restaurant is your bread and butter, having a meal at a restaurant should be more about the actual experience you have at the restaurant than what you make it mean about yourself, or how you plan to portray it later.
Do a little self-check from time to time and make sure you don't invest too much (ideally: none) of your self-worth in how in-the-know you are about the Paris food scene, how quickly you rush to the newest restaurant, and how eager you are to note in conversation that you knew about it before Le Fooding even did (and actually, you're the one who tipped them off).
And hey, there is a lot of charm in the early-day excitement of a restaurant that has just opened, but often times there are kinks to iron out. Most places find their groove a few weeks after that, so the late bird gets a better-cooked worm.
Bonus tip for advanced diners: Avoid Saturday nights!
If you have flexibility, you'll typically have a better dining experience on a weeknight. Saturdays are the busiest, so restaurants are more intent on turning tables and the staff is under more pressure. The ambiance will be more relaxed during the week, and it will be easier to build a rapport with the team; some chefs have even told me that they perceive the weeknight crowd as more savvy. (This is probably a chicken-and-egg situation: if they have more time to chat with their diners, they have a better chance of discovering said savviness.)
Join the conversation!
What's been your experience picking out restaurants to go to in Paris? How much hand-wringing is usually involved? Do you have your own go-to list? And do you get anguish attacks when you see all the cool restaurants other people seem to be going to? Any tips of your own to add?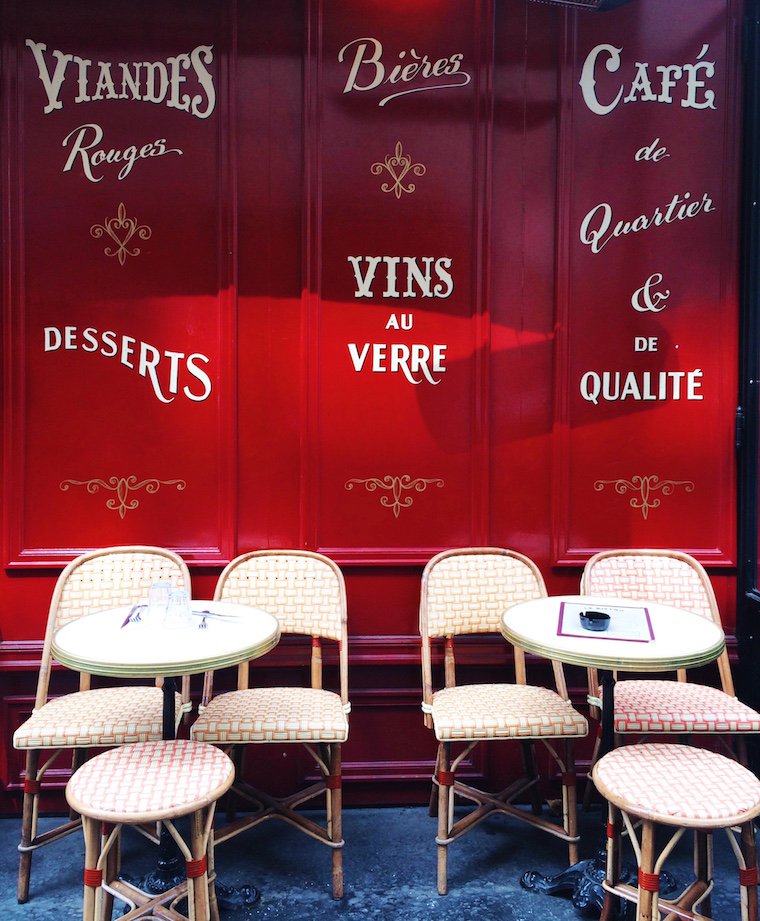 All photos in this post by Anne Elder.