Travel season is upon us, and I want to make sure you see and taste the best France has to offer! When it comes to Paris I've got you covered, but there are many other cities with exciting and delicious things for you to experience. So I've asked a team of French bloggers from different cities to share their favorite spots, and I am offering them to you in this new series.
In Nantes, Stef and Cha recommend…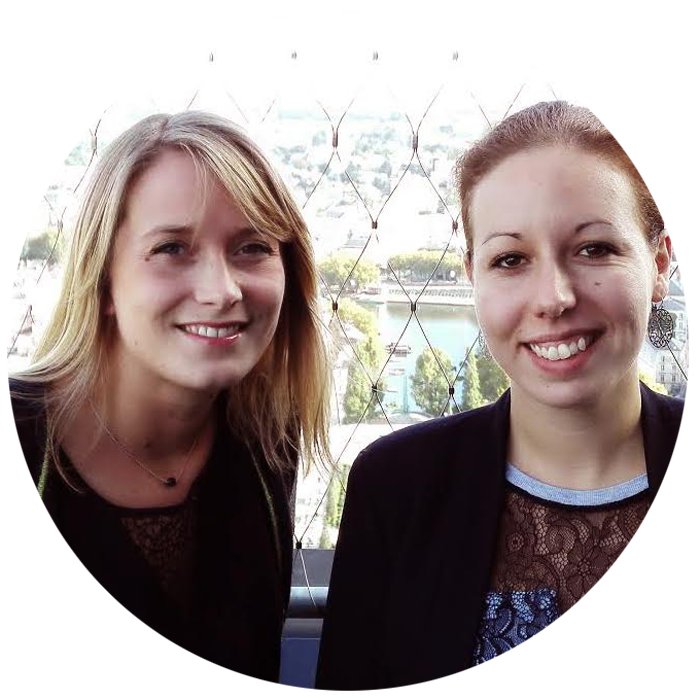 I am delighted to introduce you to our guides to Nantes, locals Stef and Cha. They love Nantes and share their enthusiasm on their blog, Les Ptits Bonheurs à Nantes. The blog is filled with tips, local happenings, and hidden spots in Nantes, which they say illuminates life — small moments of happiness ("petits bonheurs" in French) are essential to daily life!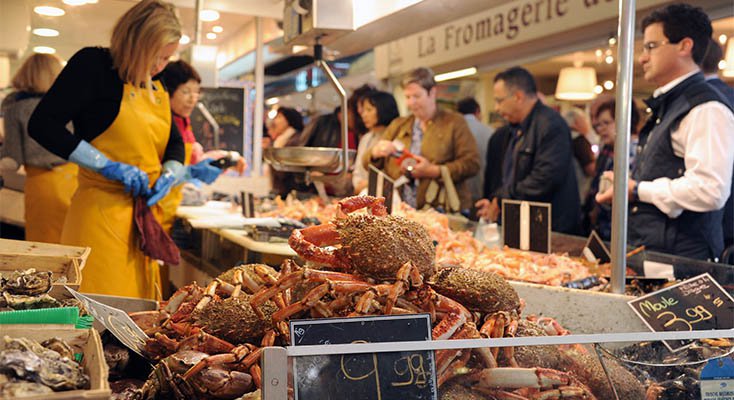 Talensac is a must-visit for market lovers. A trusted institution for les Nantais, there's no doubt that you will find what you're looking for from one of the 150 vendors. Open from Tuesday to Sunday morning, it's THE place to buy excellent products to take home or to eat on the spot on one of the café terraces that surround the market.
Where to go for sweet eats: La Passagère
A unique tea salon located within the historic Passage Pommeraye, La Passagère is a stylish stop for an afternoon break. The pastries are exquisite, each one better than the one before. You can sample the goods right then and there, or take it to go, choosing among pastries, cakes, chocolates, jams, or even teas from the George Cannon tea house.
Where to get tea or coffee: Le Nid
Le Nid ("The Nest"), located on the 32nd floor of the Tour Bretagne, gives a 360-degree view of the city. It was designed by Jean Jullien, an internationally celebrated graphic artist who is originally from Nantes. Created in June 2012 as the launching point of the "Voyage à Nantes" campaign, le Nid is perfect for grabbing a coffee, an afternoon snack, or getting drinks in the evening, as you enjoy one of the free concerts.
A fun restaurant for dinner with friends: Papy Mougeot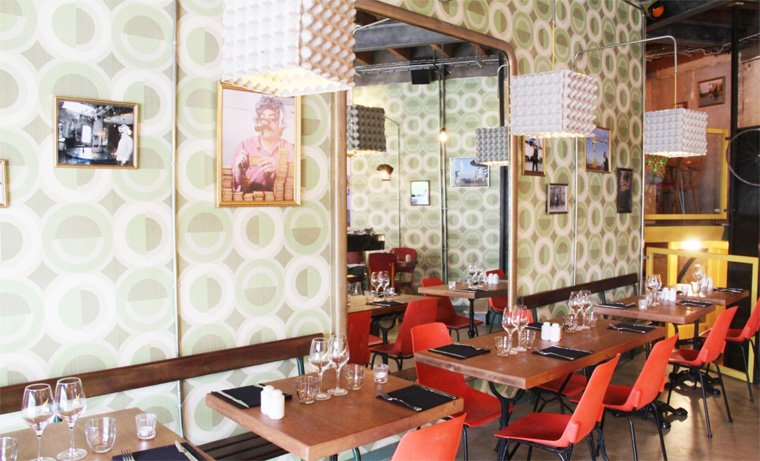 Papy Mougeot is an great restaurant on the Feydeau island. The eclectic music and wacky décor (a mix between a seventies apartment and your grandfather's workshop) convey the humor of both the restaurant and the team behind it. It's a lively bistro that serves a generous, traditional cuisine made with fresh ingredients.
Where to go for an intimate dinner with a date: Pickles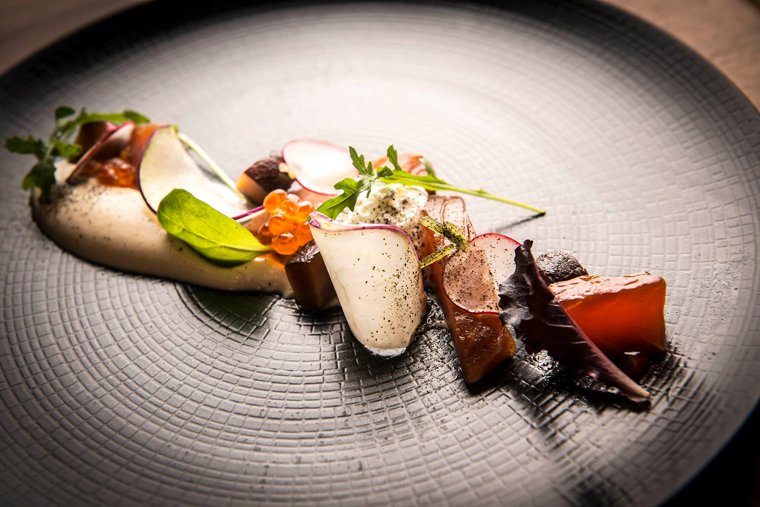 Le Pickles is a hidden gem near one of the main streets in Nantes. A reecent discovery of ours, this restaurant is a true stroke of culinary genius. There you'll taste a modern, market-driven cuisine full of local flavors, with a sprinkle of Asian, Italian, and North African influences. An excellent-value restaurant; don't miss the beer pairing menu.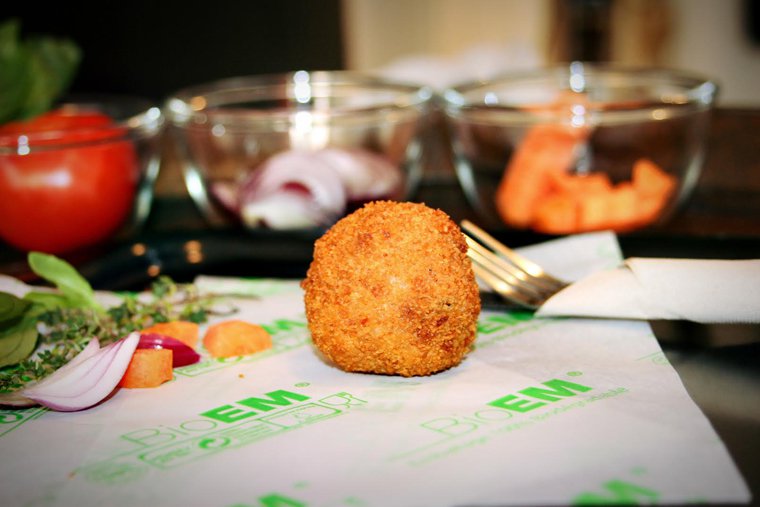 Healthy Italian fast food in Nantes! This little-known restaurant is quite surprising: it focuses on suppli (a.k.a. arancini), a specialty from Rome and Sicily. They are rice balls coated with crunchy breadcrumbs, deliciously garnished according to the chef's whims. The service is friendly and kind.
Thanks so much for sharing, Stef and Cha!
You'll find all these addresses mapped out below:
Do you have your own favorite spots in Nantes? We want to hear about them in the comments below! And is there a particular city or area you'd featured in this series in the future?