Itching to travel again in the spring? I want to make sure you see and taste the best France has to offer! When it comes to Paris I've got you covered, but there are many other cities with exciting and delicious things for you to experience. So I've asked a team of French bloggers from different cities to share their favorite spots, and I am offering them to you in this new series.
In Strasbourg, Frédérique recommends…
After leaving Paris 25 years ago, Frédérique spent 15 years in Alsace and seven in Strasbourg itself. This European capital is a goldmine for a gourmet like her. A textile creator by trade, her motto is to "beautify daily life" and she beautifies her own by spending most of her free time in the kitchen! She shares this culinary passion with the readers of the blog she keeps to document life in her workshop. Where will she take us today?
A market or food shop: The market on Boulevard de la Marne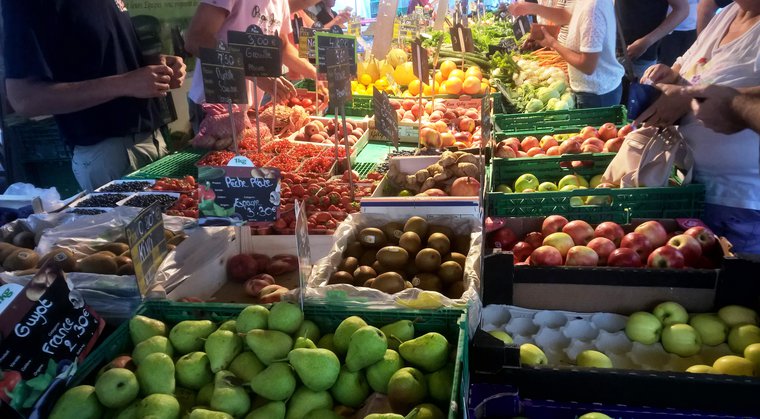 In the XV-Orangerie neighborhood, this is the largest market in Strasbourg, set up along the Boulevard de la Marne. It's an authentic, colorful market, filled with an abundance of vendors selling a wide variety of items: produce and food vendors (selling fish, meat, charcuterie, and cheese), stands with honeys, spices, flowers and plants, clothes, shoes, baskets, and kitchen utensils (such as kougelhopf molds and cookie cutters for the traditional Christmas sablés). The market is open on Tuesday and Saturday mornings.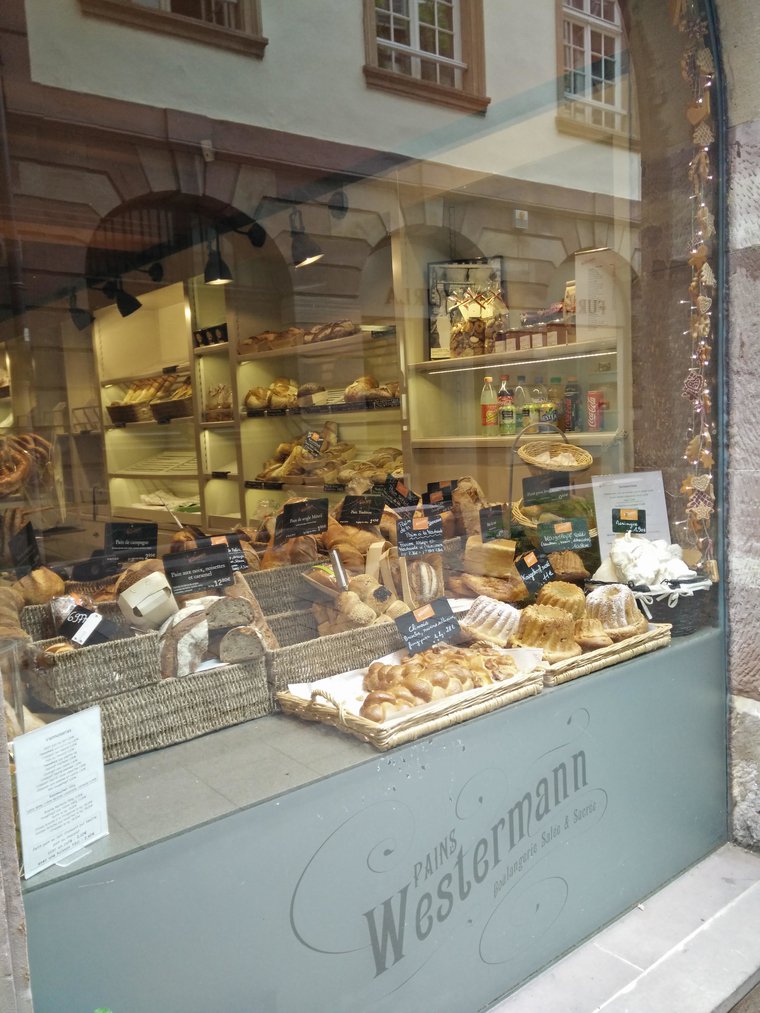 The Westermanns have been making bread for several generations, notably for their celebrated, Michelin-starred gastronomic restaurant Le Buerehiesel. Breads, baguettes, and pastries are kneaded, shaped, and baked on location, and put an emphasis on Alsatian ingredients. The famous kougelhopf (Alsatian brioche) is divine and has a divine smell of butter.
On a pedestrian street of the Petite France area, this Strasbourg institution deserves its great reputation. In the summertime, two small terraces complement the tea room and its warm, slightly kitsch decorations. The wide buffet of cakes and tarts thrills the eyes before the taste buds, and tea lovers will enjoy the list of black, green, red and white teas. The pastries served by the slice are paired, as per tradition, with fruit syrup or vanilla custard, as well as seasonal fruits and meringue (!).
The portions are generous; for smaller appetites, it's possible to take your leftover cake home with you.
A fun restaurant for dinner with friends: Restaurant Le Clou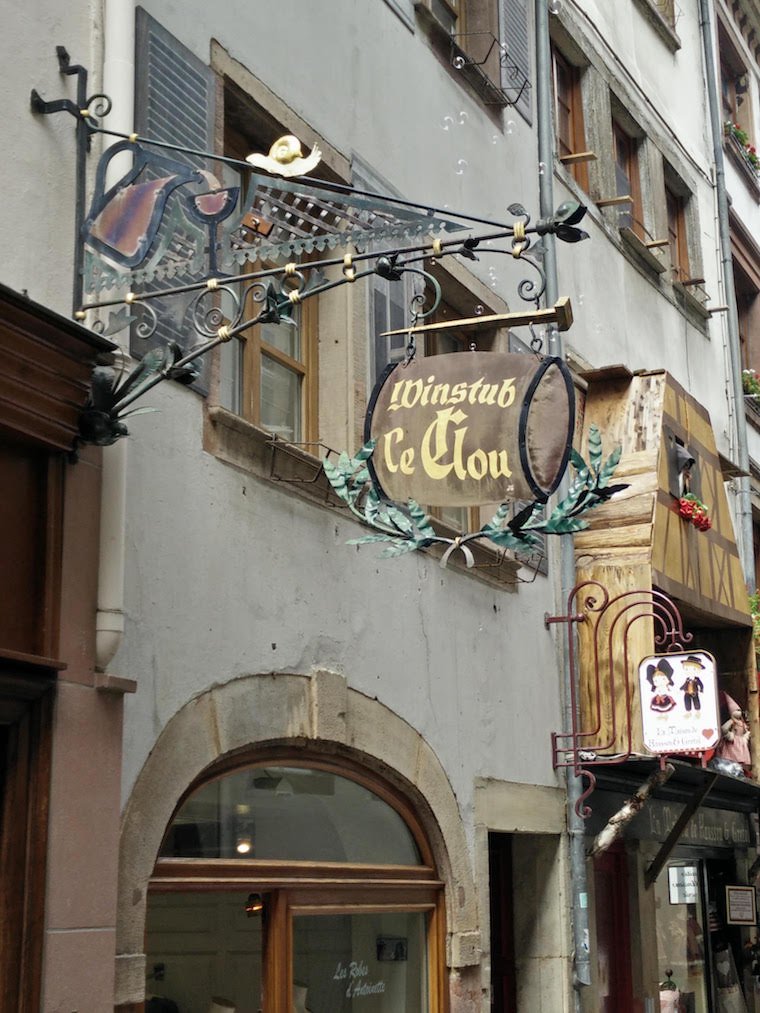 Alsatian dishes are typically generous, filling, and homey; they are best tasted in a traditional winstub (literally, a wine lounge).
The specialty here is the Wädele (jambonneau, a knuckle or shoulder of ham): it is indeed exceptional, served with sauerkraut or sautéed potatoes. Come hungry or don't come at all!
Reservations are recommended, especially for dinner. The service is quick and friendly, even when the restaurant is full. The décor is right on par with the spirit of the restaurant: very traditional and true-to-its-roots Alsatian.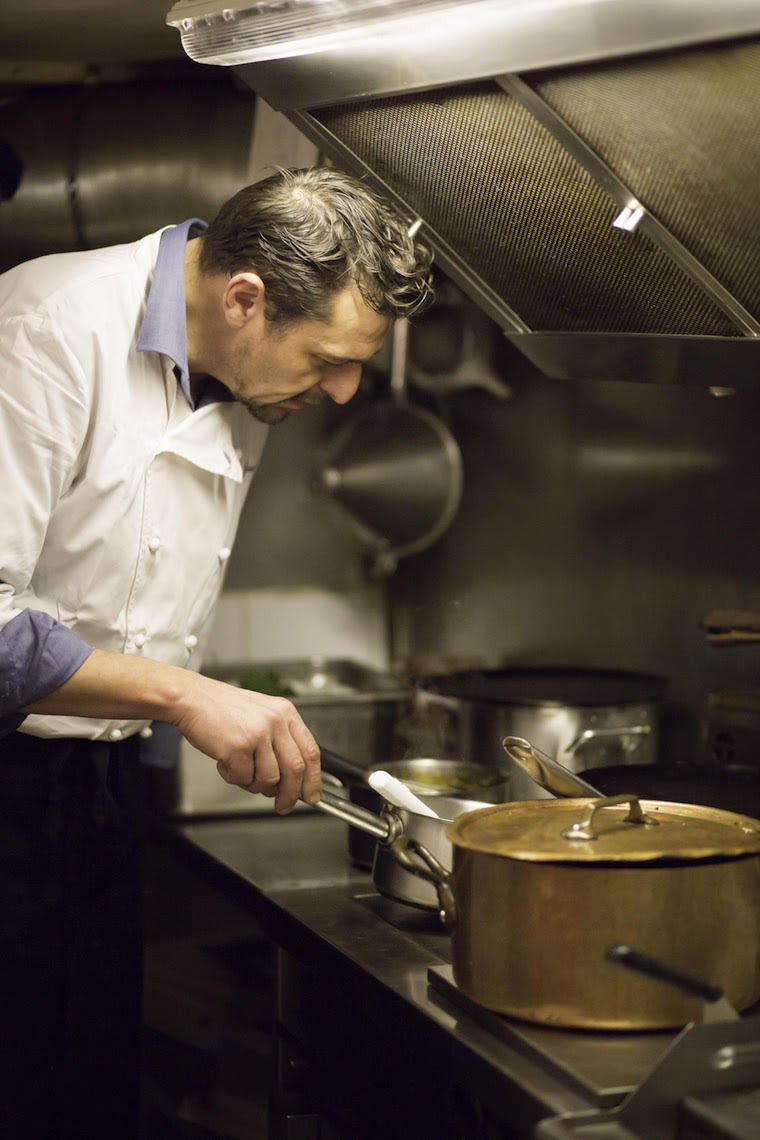 Don't judge this restaurant by its plain storefront. It belies the amazing culinary adventures that await once you get through the door. The cuisine here focuses on regional, farm-fresh ingredients. Red meat enthusiast will be especially well served. The house-made desserts are just as delicious. But don't come here expecting traditional Alsatian cuisine; it's not what Pierre Bois Feu (Stone Wood Fire) is about.
The dining room is beautiful and simply decorated, with an open kitchen that allows the diners to observe the chef at work. Reservations are a must, as there are only about twenty seats.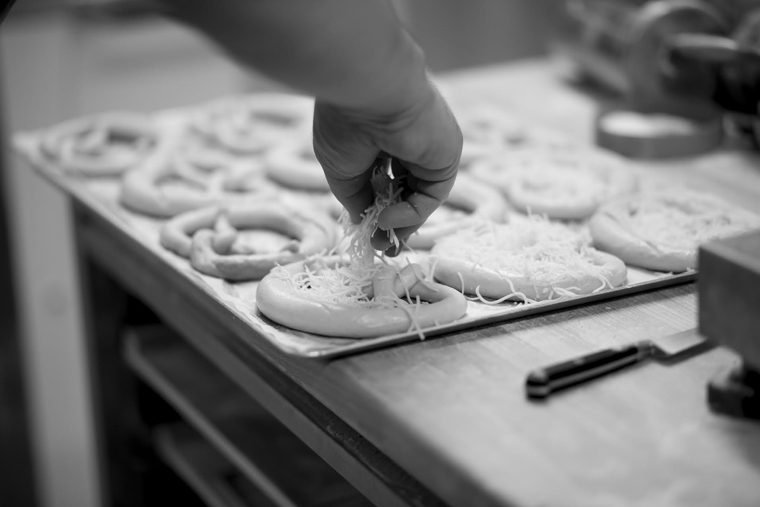 Here's a bread maker who listens to his customers and is constantly innovating! From last summer, a large loaf with a slow, double fermentation. I particularly recommend the bread that Loïc kneads, shapes and bakes on location at the bakery. To seal the deal, he favors local flour producers.
Do try his "family" bread, his "campagrains" bread with dried fruits and nuts, and the pastries. The small array of original drinks and fine foods is the work of his girlfriend Michelle, who likes to test out new things.
Thank you so much for sharing, Frédérique!
You'll find all these addresses mapped out below:
Do you have your own favorite spots in Strasbourg? We want to hear about them in the comments below! And is there a particular city or area you'd like featured in this series in the future?