France is such a beautifully diverse country, I want to make sure you see and taste the best it has to offer! When it comes to Paris I've got you covered, but there are many other cities with exciting and delicious things for you to experience. So I've asked a team of French bloggers from different cities to share their favorite spots, and I am offering them to you in this series.
In Lyon, Quentin recommends…
Our guide to Lyon is Quentin Caillot. A lover of food and travel, Quentin created the blog Geek and Food, which focuses on culinary trends, dining recommendations, and urban agriculture. He is also the co-founder of a communication and culinary creation agency, and the first culinary coworking space in Lyon, La Food Factory.
A market or food shop: Bahadourian
I could certainly send you to the Halles de Lyon-Paul Bocuse, but this gastronomy mecca is already well covered by guides. Instead, I recommend you visit the long-established spice shop Bahadourian, in the Guillotière neighborhood. It's a paradise for lovers of spices, herbs, Asian flavors and world cuisines. (20 Rue Villeroy, 69003 Lyon.)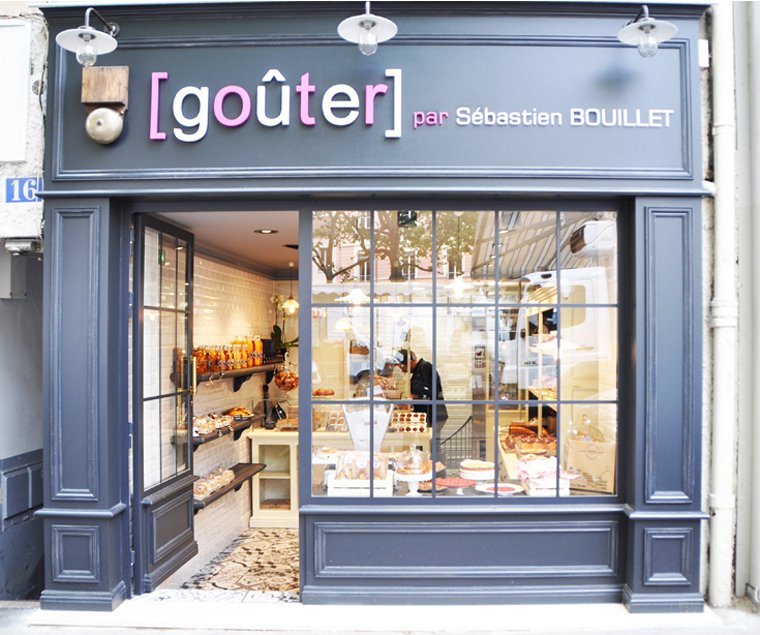 Sébastien Bouillet is an internationally celebrated pastry chef, star of the macaron from Lyon to Tokyo. He is Lyon's best-loved pastry chef and he recently opened a new store dedicated to the most important time of the day: le goûter!* There you can find some of the chef's best-sellers, as well as recent creations. (16 place de la Croix-Rousse, 69004 Lyon.)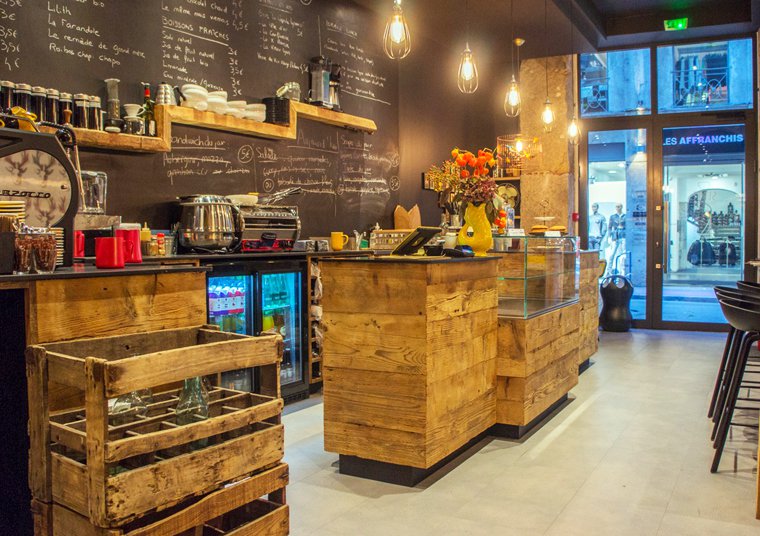 Looking for excellent fresh coffee? Right this way! Slake Coffee also offers excellent snacks. The menu may list banana bread, carrot cake, cheesecake, and various pastries and sandwiches depending on the team's inspiration that day. They all have one thing in common: they're tasty, fresh, and homemade, with natural ingredients. (9 rue de l'Ancienne Préfecture, 69002 Lyon.)
A fun restaurant for dinner with friends: Shack BBQ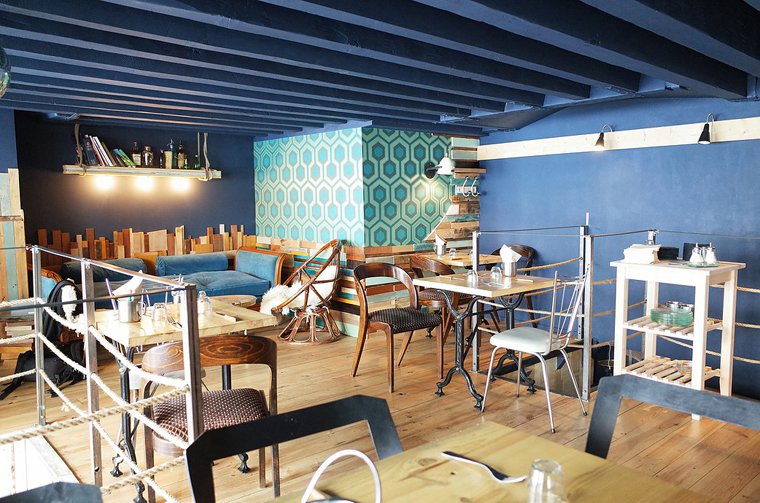 If you and your friends are hungry as horses, and you're in the mood for American food, I recommend Shack. They serve a New Orleans-inspired cuisine and really good IPAs [India Pale Ales]. I love the pulled pork burger. (4 rue Terme, 69001 Lyon.)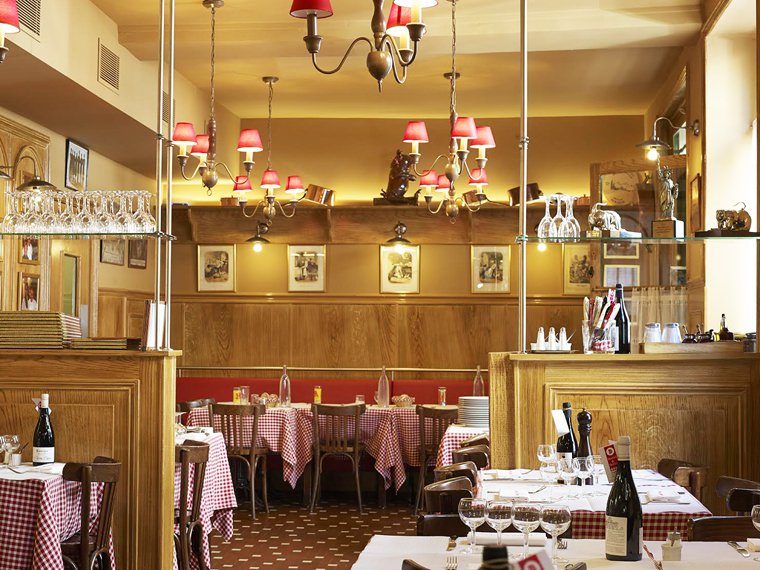 If you're looking more for a more traditional bouchon but you're understandably worried about tourist traps, head over to one of the three Daniel et Denise restaurants in Lyon. They are run by Joseph Viola, a Meilleur Ouvrier de France** class of 2004, and you're guaranteed to experience fresh, masterfully created Lyonnais dishes of highest quality.
Where to go for an intimate dinner with a date: Les Apothicaires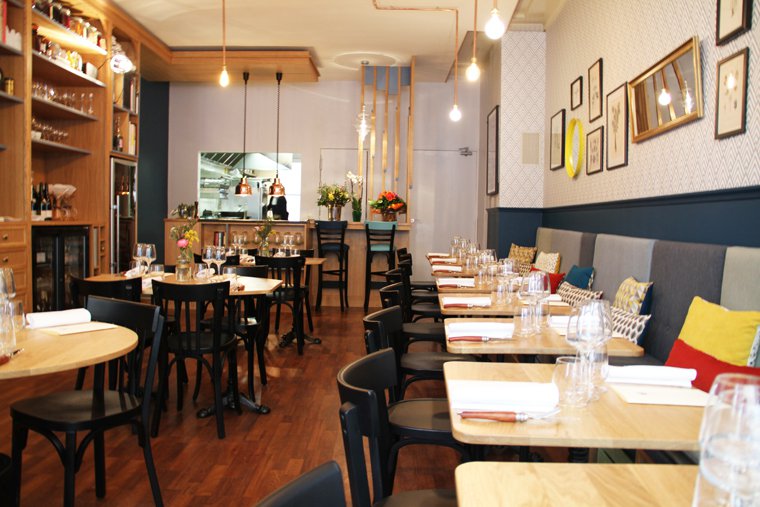 Not only is Les Apothicaires the it-restaurant in Lyon right now, it is a great spot for non-stuffy gastronomy. If you're not too keen on pretentious restaurants and uptight servers, this one's for you! Created by Tabata Bonardi, who was a contestant on the French Top Chef in 2012, and her husband Ludovic Mey, Les Apothicaires will provide a memorable dinner in a warm and elegant setting. (23 rue de Sèze, 69006 Lyon.)
The Gadagne Museum is part of an architectural ensemble that's a UNESCO World Heritage site, and is home to Lyon's Museum of History as well as a museum of world puppets. What few people know is that it also houses a restaurant on its top floor.
Café Gadagne is accessible to everyone, not just visitors of the museum, and the terrace always makes an impression. The quality of the cuisine varies depending on the guest chef, but I just love the charm of this hidden and romantic spot, right at the heart of the Old Lyon neighborhood. The ideal location for a first date or a dinner for two! (1 Place du Petit Collège, 69005 Lyon.)
Thanks so much for sharing, Quentin!
You'll find all of Quentin's recommendations mapped out below. Do you have your own favorite spots in Lyon? We want to hear about them in the comments below! And is there a particular city or area you'd featured in this series in the future?
* "Le goûter" is the quintessentially French afternoon snack. More about it here.
** Meilleur Ouvrier de France (MOF) is a designation awarded to the best crafts(wo)men in the country after an exacting series of tests and examinations. It is from MOFs that you can get some of the best artisanal products in the country.