The craft coffee scene has blossomed tremendously in the past few years, and more and more of us are passionate (and choosy!) about the coffee we drink. Here are my best gift ideas for the coffee lover on your list.
I drink a lot of tea as well and did not want tea lovers to feel slighted, so I'm also featuring my best gift ideas for those who can't imagine life without a steaming mug of tea.
This is one in a series of themed gift guides I am publishing this week; here's the complete list of my best gift guides.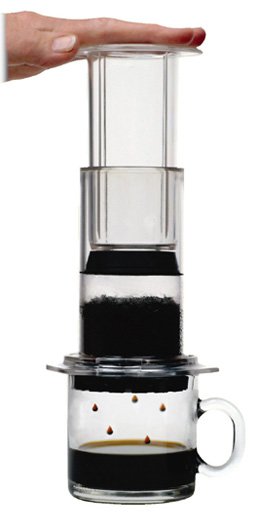 The Aeropress is hands-down my favorite way to brew coffee at home. It works a bit like a French press, only the filter part is airtight so it extracts a lot more flavor from the coffee, and you don't get any solids at the bottom of your cup (shudder). It brews a velvety and aromatic cup of coffee in minutes, it is easy to clean and put away, and it is portable enough that it can be taken everywhere, at the office or when traveling.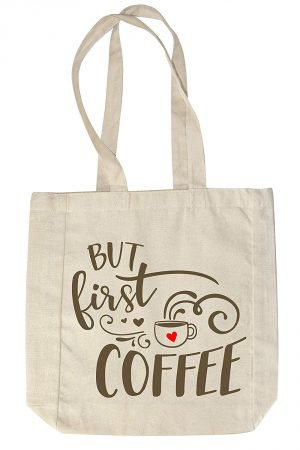 I saw a stylish young woman wearing a tote bag just like that in Paris the other day, and I couldn't help but smile. Now I want one just like it, and I'm sure your favorite coffee lover does too!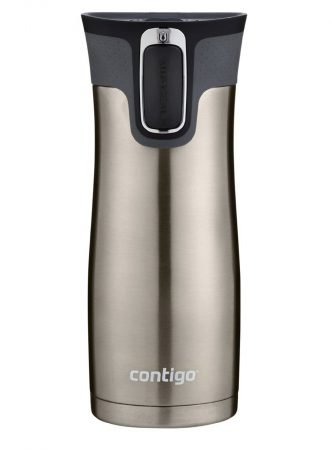 Whether you brew your own at home, or pick it up from the coffee shop, an insulated, stainless steel mug is the eco-conscious way to take it to go — and keep it warm until you're ready to drink it. This model comes in lots of cool colors, is leak-proof and easy to clean, and can be drunk from using just one hand. (Also, it will keep your ice tea or your ice coffee chilled for hours in summer.)
Electric Kettle with Thermostat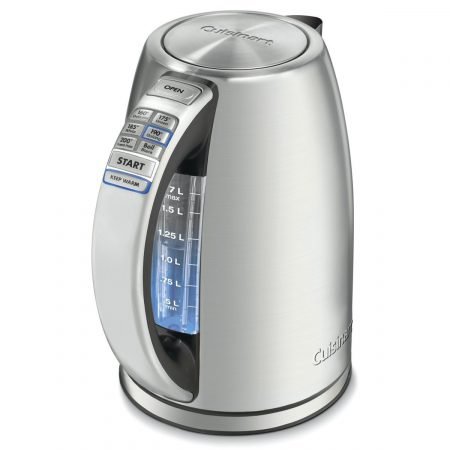 I have had this electric kettle for years and it has changed my coffee and tea drinking life. It is very efficient, it has a stainless steel interior (who wants to boil water in plastic?), and the digital thermostat allows you to bring the water to the proper temperature for the kind of coffee or tea you're drinking.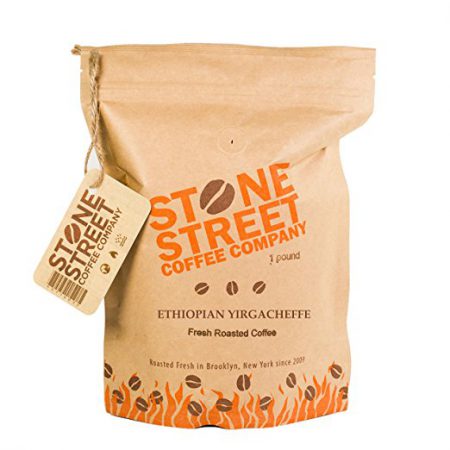 I have a weakness for Ethiopian coffee beans over any other origin. I find they are typically more delicate than South American beans, with complex, fruity, and floral notes that truly shine through in filter coffee.
If you're in Europe, please please please try my favorite beans from Paris roaster Lomi. (And use promo code CNZLOMI to get 5% off your order before December 31, 2016!)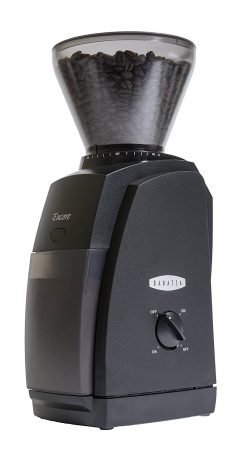 If you're going to go out of your way to get quality beans, you really must grind them fresh! This model is a top-rated ceramic grinder, giving you excellent control of how fine you want your grind (depending on your coffee-making method of choice). We've been using it at home for a couple of years now, in conjunction with the Aeropress (above).
Damn Fine Cup of Coffee Notebook [Etsy]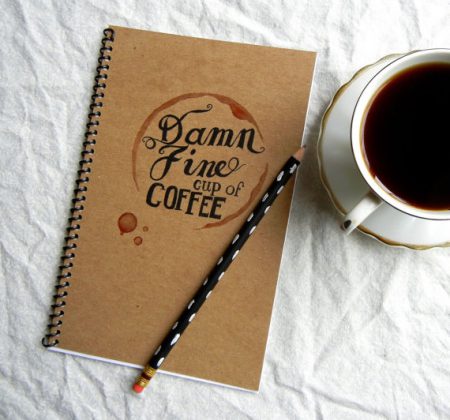 What true coffee lover isn't also a fan of Twin Peaks? This notebook celebrates the awesomeness of both with a fun and original illustration. The unlined version can be used for doodling while sipping on a cup of jo; the lined version for keeping coffee tasting notes!
The Curious Barista's Guide to Coffee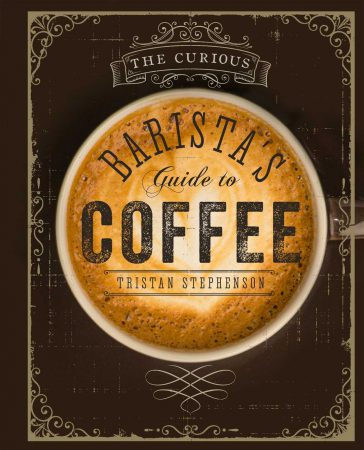 For your favorite coffee geek, a deep dive into the world of coffee! Everything there is to know about how beans are grown and harvested, how to select them, what the different origins and styles mean, and how to approach different brewing methods. A beautiful object, too, well printed on thick paper with lots of photographs.
Best Friends Donut & Coffee Sweaters [Etsy]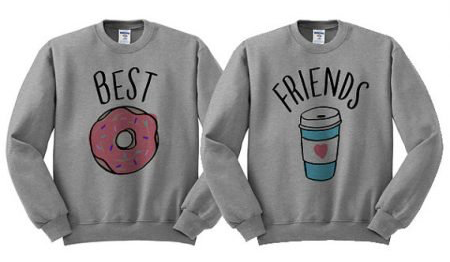 If you like catching up over a cosy cup of coffee with your BFF, why not get a set of matching sweatshirts to celebrate your friendship? You'll be so cute it's bound to get you a complimentary cup from your favorite barista.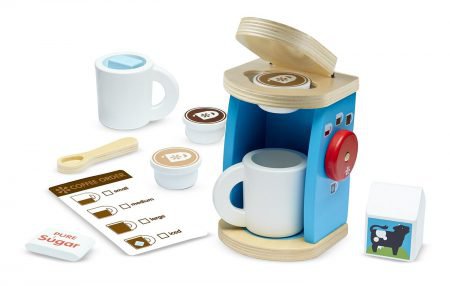 For the children of coffee drinkers! (This well-made wooden set may actually get the parents an extra minute and a half in bed while the little ones are busy brewing them a cup of coffee.)
And now, the best gifts for tea lovers:
Signature Classics from Le Palais des Thés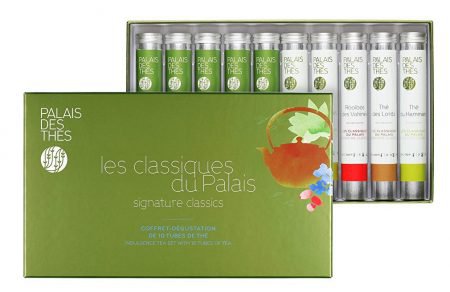 Le Palais des Thés is among my most trusted sources for top-quality teas. For the serious tea drinker, this tasting set of ten of their signature teas (five single-estate, five blends) is an enchanting trip around the world. Beautifully packaged, too, for a stylish gift.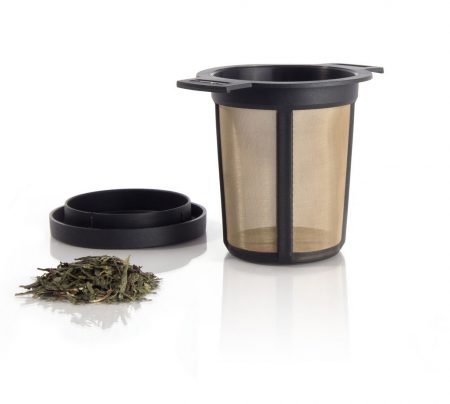 I generally buy loose-leaf tea — I like my tea leaves to bloom free — and when I'm just looking to brew a single mug, this cleverly-designed tea-brewing basket is just the thing. I've been using mine for ten years, and love it like the first day.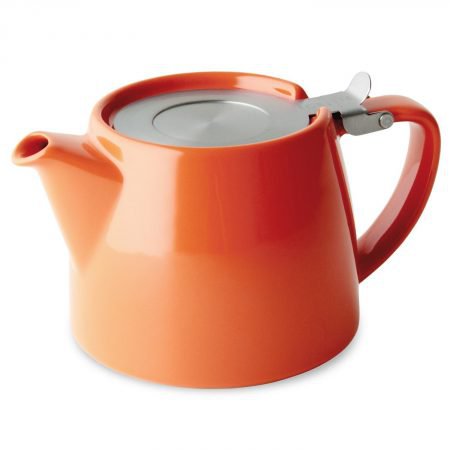 If I'm going to drink a couple of cups, or have a friend to share my tea-drinking moment with, I use this darling teapot that comes with a removable stainless steel infuser. Pretty and practical.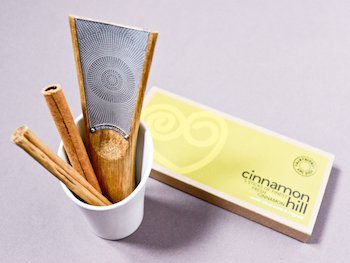 I am in love with the fresh cinnamon sticks I get from Cinnamon Hill, and one of my many uses of their gorgeous cinnamon grater is to sprinkle a touch into my mug of tea or coffee for a lovely flavor twist.
Tea Shirt (also available with a round neckline) [Etsy]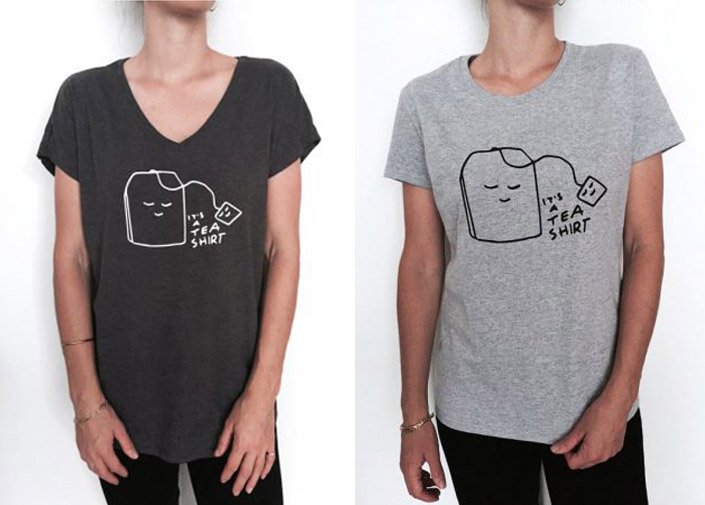 Tea and a good pun. What more could anybody want?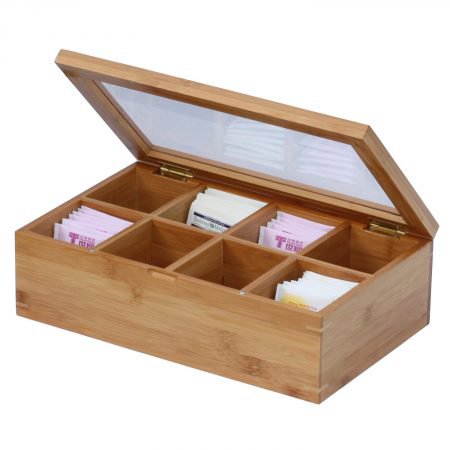 Do you have a friend who likes to offer a selection of teas after a meal, or whose entire tea shelf tumbles out the moment he/she opens the cabinet? This is the perfect gift: a beautiful bamboo box with dividers to keep tea and herbal tea bags neatly organized.
Save this gift guide to Pinterest!

This post contains some affiliate links. This means that if you choose to make a purchase through them, I will receive a small commission, at no extra cost to you. All opinions expressed are my own. Thank you for your support of my work.