France is such a beautifully diverse country, I want to make sure you see and taste the best it has to offer! When it comes to Paris I've got you covered (ask me about my tours!) but there are many other places with exciting and delicious things for you to experience. So I've asked a team of French bloggers from different cities to share their favorite spots, and I am offering them to you in this series.
In Grenoble, Valérie recommends…

Valérie Décoret is a pastry chef who's passionate about travel and photography. She takes us on a tour to discover Grenoble, her hometown and the capital of the Alps. She writes the blog I Love Cakes, in which she shares her love for authentic things and delicious desserts.
The perfect day in her book is a beautiful autumn day in the countryside, with a walk in the forest and an elaborate meal prepared with her family. Follow her on Instagram, too!
A market or food shop: Marché de l'Estacade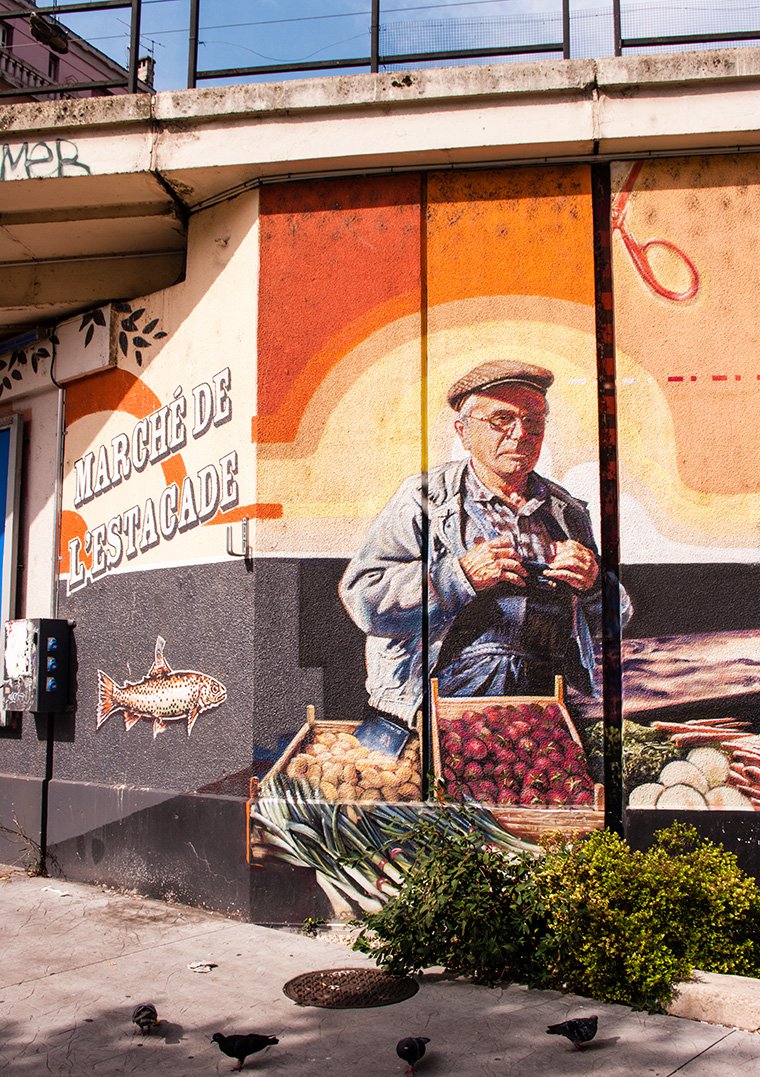 Located under the railway tracks, the Marché de l'Estacade is a must-see in Grenoble. The various stalls of fruits and vegetables, cheeses, meats and even flowers are neatly lined up between the pillars decorated with frescoes representing market scenes. Open every day except Mondays, the Marché de l'Estacade focuses on local produce. It's a feast for the eyes and the taste buds, and the perfect opportunity to try some products made with the famous Grenoble walnut.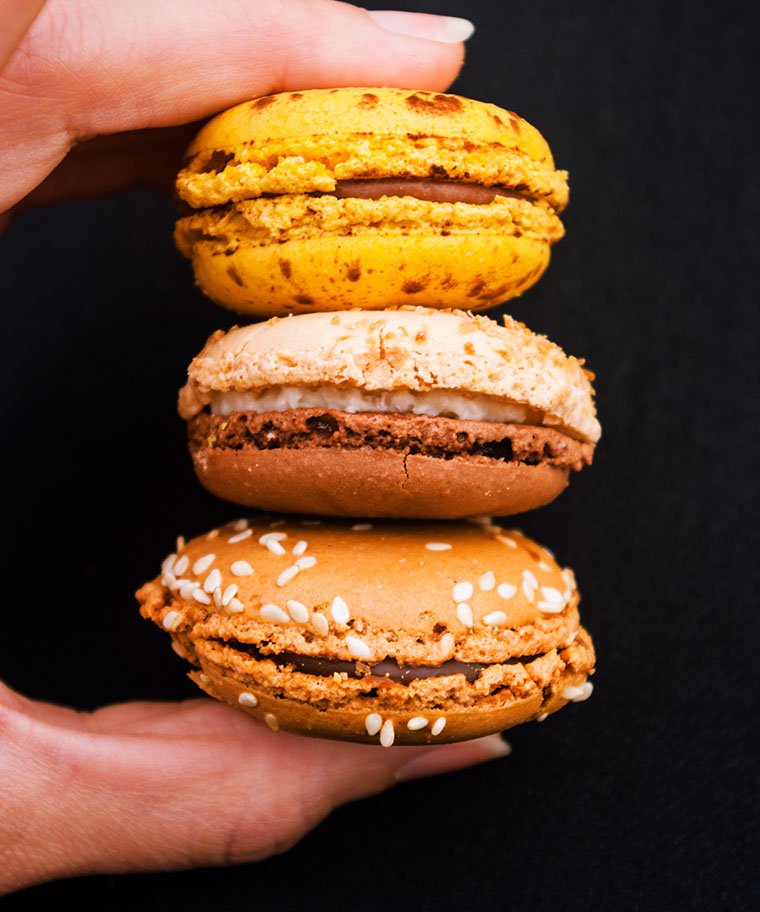 Thierry Court is known for winning a reality competition on French TV called Le meilleur pâtissier – Les professionnels, but he's been delighting food lovers in Grenoble since 2002. Thierry's patisserie focuses on chocolate and macarons, and it also specializes in creating gourmet versions of industrial products such as chocolate bars, candy and spreads. Thierry Court's ambition is to create little moments of happiness for his customers, and indeed it is likely you'll find your bliss here.
Where to get tea or coffee: Kai-iwi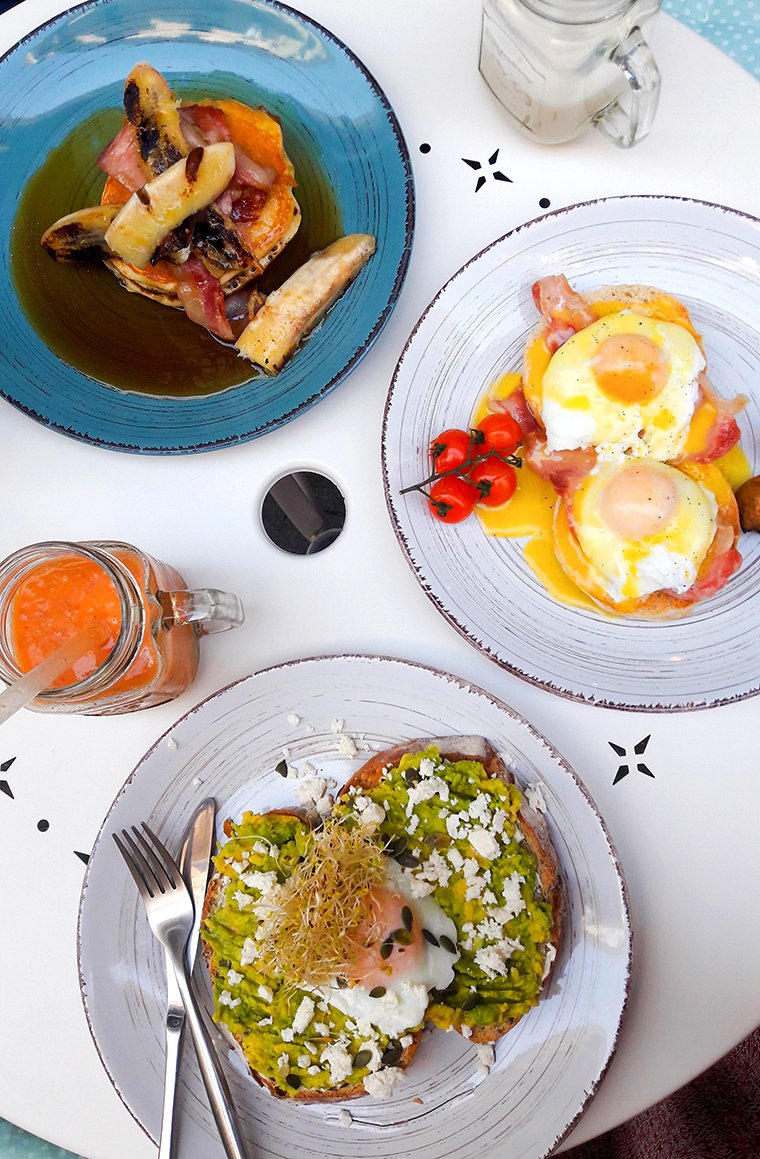 This cozy café is run by Élise and Marshall: she a French pastry afficionado, he a cook from New Zealand. Together, this cute couple celebrates the signature flavors of New Zealand and Grenoble. The café is open every day except Mondays, and features fresh and tasty offerings, accommodating to special diets, and delicious brunches that will make you want to visit every weekend.
A fun restaurant for dinner with friends: La Ferme à Dédé
If you want an authentic Dauphinois experience, look no further than La Ferme à Dédé. Self-described as a "working-class restaurant", it will give you a taste of regional specialties: grilled Saint Marcellin, murçon (a coarse pork sausage), ravioli with local blue cheese, or the famous Gratin Dauphinois. All of it delicious!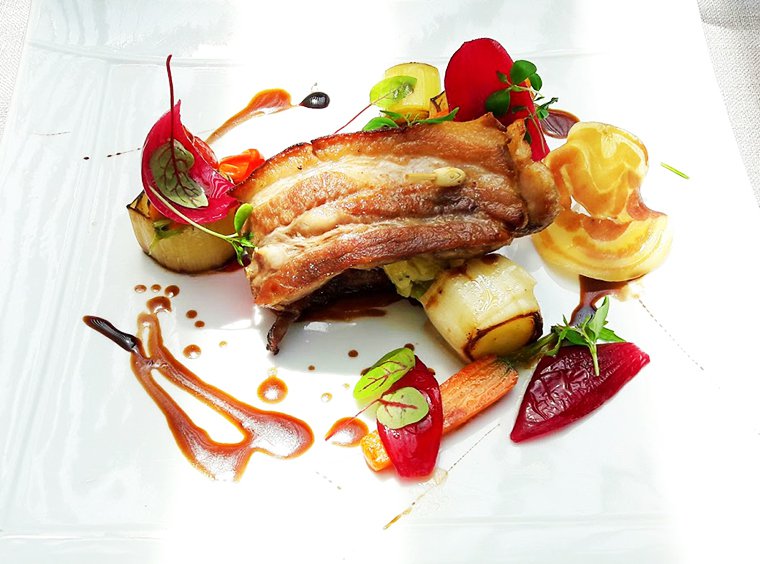 The Château de la Commanderie is not just a hotel with a spa and a magnificent park. It is also a gourmet restaurant that will steal your heart the moment you arrive. The dining room is tastefully renovated, the atmosphere is chic but not stiff, and chef Rui Rouxinol is brilliant. His food is elegant, daring and focuses on high-quality ingredients. It a must-visit, very close to Grenoble. In summer, I recommend having lunch on the terrace.
Where to go for a kid-friendly meal: Magic Candy Bar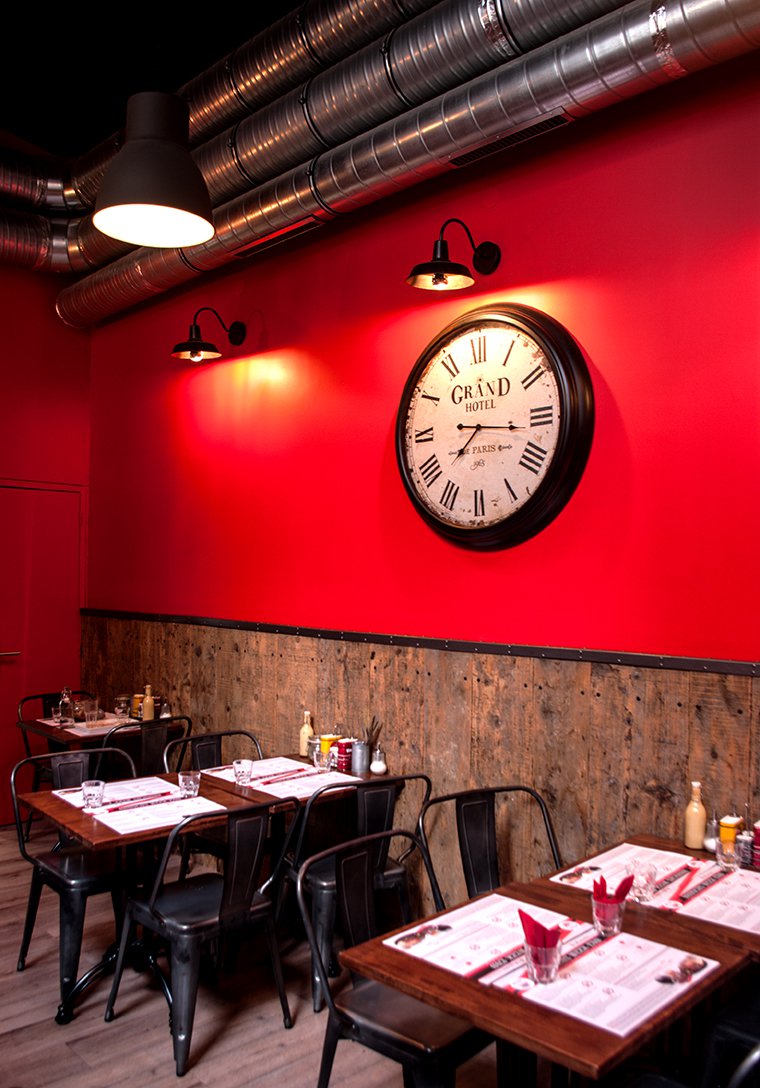 As popular with the grownups as the little ones, Magic Candy Bar serves delicious homemade burgers — I love the France Bleu Isère with Grenoble walnuts and Sassenage blue cheese. The best part about this restaurant is that it becomes literally magical on Friday nights with a magic show, hosting different professional magicians every week.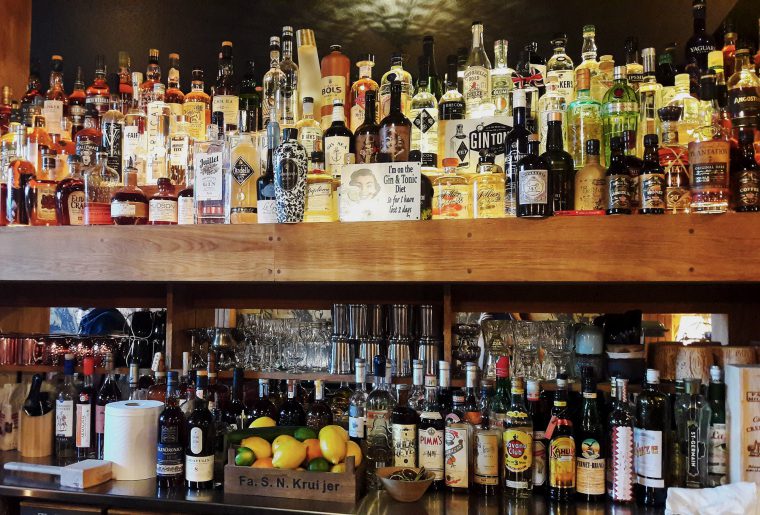 Grenoble now has its first hidden bar, inspired by US-style speakeasies, often hidden in basements or backrooms. At La Mercerie you'll book your spot in advance to receive the entrance code. Only then do you have the right to come in, and experience the unique décor and the bartenders' exquisite cocktails. I suggest you try the house cocktail Mercerie Sour, with Green Chartreuse, but there's plenty of options and the menu changes with each new season.
Thanks so much for sharing, Valérie!
You'll find all these addresses mapped out below: