The number one culinary concern of so many parents is to get their children to eat vegetables, as many as possible, and as varied as possible*.
I believe in the division of responsibility when it comes to feeding my own kids: I'm responsible for providing a variety of fresh foods; they're responsible for deciding what and how much they eat. I don't comment, I don't coax, I don't bargain, I don't congratulate. I am Jack's lack of judgement, and this keeps me cool through every phase and whim.
The books It's Not About The Broccoli and My Child Won't Eat! (not just about children who don't eat) have also helped shape my approach.
That said, the parental half of the responsibility — providing health-promoting, varied options — is no small potatoes (ha). And when we encounter resistance to novelty, and a limited range of accepted vegetables, it is tempting to give up and just go on a rotation — you might call it a rut — of the same handful of proven options. (Some parents would be over the moon to even have options; the book adresses that in depth).
I myself tend to stick to my kids' easy wins: peas, cauliflower, broccoli, carrots, spinach, cucumbers, tomatoes, beets, sweet potatoes, mushrooms (sometimes), all prepared very simply. This is already pretty good, and they are (strangely) more adventurous when we eat out, but I wouldn't mind adding more variety and more sophistication to their meals.
(Side note: Why won't my kids eat zucchini? It's the universe mocking me, for sure. At least they have no qualms about chocolate.)
So I thought it would be inspiring to put out a call on the C&Z Facebook page (please join us!) and inquire about the kid-approved vegetable recipes you may have up your sleeves.
Every kid is different, of course, but if at least one child somewhere laps it up, it's worth a try, right?
I was so impressed by the variety of ideas you offered that I didn't want to keep them to myself, and here they are. Take these as an example of what's possible with some kids in some families (and probably on some days). Please do not use this as a way to feel bad about your parenting. You know you rock. :)
Because I asked the question on my two Facebook pages, one for francophones, one for anglophones, I kept suggestions arranged that way, mostly to serve my own cultural curiosity around children's tastes and the culinary backgrounds from which parents draw their ideas. Not to reinforce any kind of cliché.
On to the good stuff!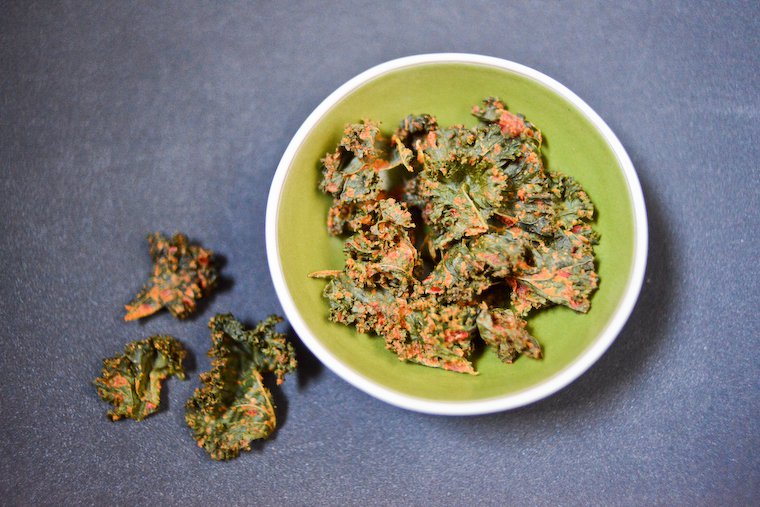 From Anglophone readers:
Simple Kid-Friendly Vegetable Recipes
Baby broccoli or green beans stir fried with a little garlic
Homemade guacamole
Fresh tomatoes with olive oil, salt and basil (fresh mozzarella optional)
Roasted cauliflower, tossed with salt, pepper, olive oil and smoked paprika
Steamed green beans and peas
Crudités: cherry tomatoes, cucumbers, red peppers, carrots
Oven-roasted sweet potato "fries"
Kale or arugula pesto on any pasta
Artichokes with soy sauce
Cauliflower with cheese, broccoli with cheese, anything with cheese
More Elaborate Recipes
Salads with tomatoes, snap peas, cucumbers, feta, peppers, and kohlrabi
Smoothie made with a large handful of spinach, banana and almond milk
Pasta sauce made with a base of onions and tomato then add any veg to in a pot with stock, lightly cooked and blitzed with a hand blender (carrots, broccoli, squash, sweet potato)
Curried veggie packets. Sauté the following vegetables (chopped): 2 carrots, 2 celery stalks, 1 zucchini, 1 onion, 1 bell pepper. Once everything is softened add in about 1.5 Tbs. flour and mix it in, follow that with adding 1/2 cup of milk and about 2 Tbs. curry powder. Allow to cool. Use phyllo dough to make packets (using butter or oil) bake at 475F for about 8 minutes per side. Serve with yogurt sauce and chicken skewers.
Pink strawberry tomato and fennel gazpacho (with less raw garlic)
Rice casserole with leftover rotisserie chicken and vegetables, like broccoli, zucchini, or peas. Mix it all together with some broth or cream and top with shredded cheese before baking.
Zucchini & paprika boats stuffed with amaranth seed, shredded zucchini innards (what you scooped out to make the boat), fresh farmer's cheese, an egg, olive oil, salt & nutmeg, then baked until golden.
Kale salad with apple, dressed with olive oil, lemon, Parmesan cheese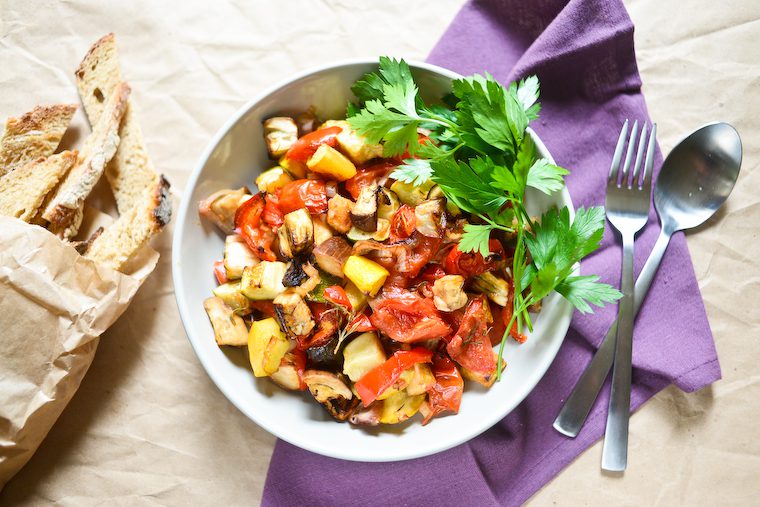 From Francophone readers:
Some of the links were provided by readers or friends; those linking to recipes in French are marked by an asterisk. (Google Translate works well for those!)
Simple Kid-Approved Vegetable Recipes
Tomato (raw, sliced)
Cucumber in a vinaigrette mixed with small pieces of raw pepper and cubes of tomato to add to a salad
Small sautéed mushrooms, mushroom sauce, poached egg
Green bean salad with tarragon
A salad of fresh tomatoes with olive oil and salt
Layered beets with cheese
Cucumber sticks, unpeeled without seeds, with soy sauce and rice vinegar
Kale chips
Steamed green beans
Braised fennel
Corn on the cob with hazelnut butter and parmesan
Radishes with butter
Sautéed zucchini and leeks and green salad with plenty of toppings
More Elaborate Kid-Approved Recipes
Zucchini and pesto tart
Pasta with eggplant, bacon, and parmesan
Mushroom quesadillas: sauté the mushrooms in a little bit of olive oil with an onion and put the quesadillas together using hummus instead of cheese
Sweet potato cooked unpeeled in the oven, cut in half and garnished with leftovers: goat cheese and herbs, marinated tofu and tamari, ground meat
Zucchini cut in half lengthwise stuffed with a blend of ground meat, quinoa, herbs, and the pulp of the zucchini, cooked in the oven.
A chorba soup twist: a cubed zucchini, leftover meat (lamb is ideal), a handful of lentils or elbow macaroni, all topped with a squeeze of lemon and a smattering of herbs
Zoodle gratin with cream and nutmeg
Potatoes and zucchini stuffed with rice, Lebanese style
Creamy zucchini curry soup with almond cream
Swiss chard tart (torta pasqualina)
Vegetables julienned served in sautéed noodles, Asian-style
Smashed avocado: two avocados crushed and mixed with a fork, seasoned with salt and pepper and spread on toasted bread decorated with cherry tomatoes and a poached egg on top
Borscht
Goat cheese and spinach in puff pastry shells
Spinach, poached eggs, and béchamel sauce
Broccoli tart
Classic hummus
Join the Conversation!
Anything you would add to this list? What vegetable dishes do your own kids clamor for? What do you struggle with?
* I recognize the privilege in that statement; the number one concern for other parents is simply that their kids not go hungry.