Last week we organized a little impromptu dinner party at our place with our dear neighbor-friends Stéphan and Patricia, and our new neighbor-friends Ligiana and Peter.
Ah yes! Did I not tell you? We have new neighbors! They moved in a few weeks ago and now occupy the apartment just to the left of ours. A little welcome note slipped under their door, an invitation to join us for drinks and nibbles, and voilà! New neighbor-friends.
They are both singers of ancient music (yes, that is a thing). She is from Brasil, he is half-Italian half-Scottish. He loves to cook, she loves to eat. Really, we couldn't have found a better match had we conducted interviews.
That night, Stéphan prepared a glorious loubia tajine (a white bean tajine), a couscous douceur ("sweetness couscous", with prunes, dried apricots and almonds) and braised beef, and I took care of the appetizer and dessert.
I wanted to keep those nice and light since I had an inkling 'twas a Moroccan feast Stéphan was putting together for us. I also had very little time to devote to the preparation since we were out running errands all afternoon, so I opted for two super-easy, super-quick preparations.
The appetizer was in fact whipped up just as our guests were arriving and Maxence was serving drinks: this simple dip made with fresh cheese and a hefty dose of chopped cilantro, served with sticks of cucumber — a small and knobbly variety that my produce seller calls concombre du jardin (garden cucumber).
A typical example of back-to-basics cooking — just taking good ingredients and assembling them in the simplest of ways, to deliciously fresh results.
And for dessert? A hazelnut and nectarine gratin.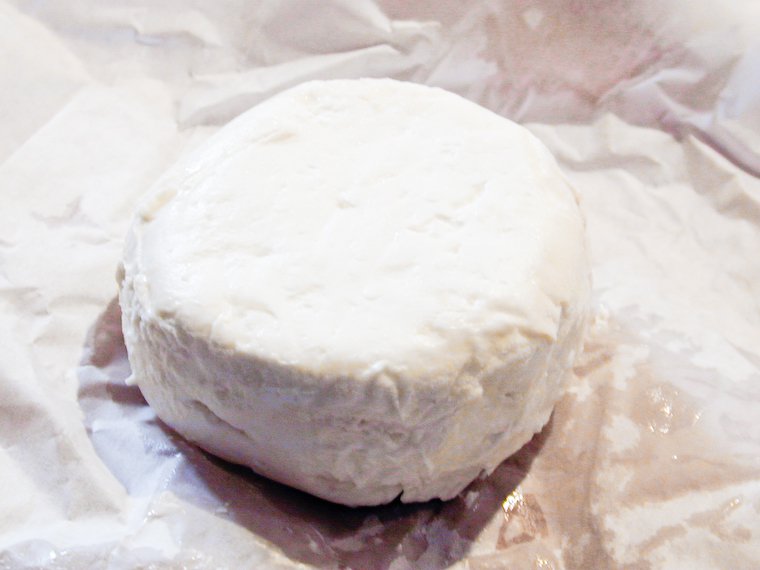 Have you tried this? Share your pics on Instagram!
Please tag your pictures with #cnzrecipes. I'll share my favorites!
Fresh Cheese and Cilantro Dip Recipe
Ingredients
125 ml (1/2 cup) fresh cheese (such as fresh goat cheese or cream cheese)
1 small bunch of fresh cilantro (substitute chervil or flat-leaf parsley), roughly chopped
1 tablespoon olive oil
Freshly ground black pepper, to taste
Fine sea salt, to taste (may not be necessary depending on how salty the cheese is)
1 English cucumber, cut into sticks, for serving
Instructions
In a bowl, beat together the cheese, cilantro, olive oil, and some pepper.
Taste and adjust the seasoning with more pepper and salt, adding a little more oil if necessary to reach the desired smoothness.
Serve with cucumber sticks.
https://cnz.to/recipes/dips-spreads/fresh-cheese-and-cilantro-dip-recipe/
Unless otherwise noted, all recipes are copyright Clotilde Dusoulier.