To celebrate the 10th anniversary of C&Z, I am hosting 10 giveaways throughout the month of October. Keep checking back for chances to win wonderful products I've discovered and loved over the past decade!
Our eighth giveaway prize is a gorgeous set of personalized illustrated stationery from Felix Doolittle, which also happens to be turning ten this year!
I have written about Felix Doolittle before, this small Massachusetts company that offers unique stationery, whimsically designed by Hong Kong-born artist Felix Fu. They use premium materials and print, cut, and package everything by hand. Theirs are stupendously well-made, high-quality items designed and sold with love, and a rare attention to detail.
For this giveaway, Loren Sklar of Felix Doolittle is offering a shockingly generous assortment (a $355 value) that includes :
– 2 sets of Personalized Recipe Cards (24 in each set, 48 total, 5 x 7″), along with a substitutions, conversions, and equivalents reference card
– 1 set of Chef Medallions (20 stickers, 1.25″ in diameter)
– 1 set of Oval Kitchen Labels (15 stickers, 2.3 x 3.3″)
– 1 set of Canning Labels (20 stickers, 2.03 x 2.85″)
– 1 very special set of not-yet-launched-to-the-public personalized bookplates for cookbooks called Culinary Arts Bookplates (2.75 x 4″, 2 each of 12 different illustrations)
– 1 set of personalized Note Cards (5 x 7″)
The winner will be able to choose the imagery from each category, except for the Recipe Cards and Culinary Arts Bookplates, which are a fixed set.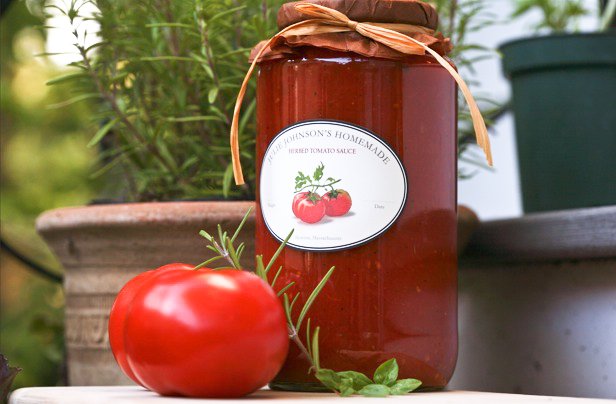 To participate, leave a comment below (in English or in French) telling me about the homemade food gift you best love to make. And please consider following Felix Doolittle on Facebook and on Twitter!
You have until Thursday, October 31, midnight Paris time to enter; I will then draw one entry randomly and announce it here. Loren has generously agreed to ship internationally, so you're welcome to play regardless of your location; please make sure you enter your email address correctly so I can contact you if you win.
Good luck! And check back on Monday for a new giveaway.
WE GOT A WINNER!
I have drawn an entry at random using random.org (see screen capture below), and I am pleased to announce the winner is the Jackie who wrote, "I love making a food basket with homemade muffins, homemade toffee, cookies, with a bottle of wine and some other goodies I think they'll like!"
Congratulations Jackie, and thank you all for entering with such inspiring edible gift ideas!