As much as I love a good short crust pastry and as simple as it is to make (really, it is, try it sometime), I have recently become enamored with another way to make savory tart crusts: an olive oil crust that relies on whole wheat flour and olive oil.
This dough is even easier to live with: it comes together by hand in minutes, calls for pantry ingredients I always have available, and lets itself be rolled out amenably, thanks to its flexible yet cohesive consistency. It then bakes into a lightly crunchy, flavorsome olive oil crust that is much less susceptible to soaking if your filling is on the wet side, and keeps very well — improves, even — from one day to the next.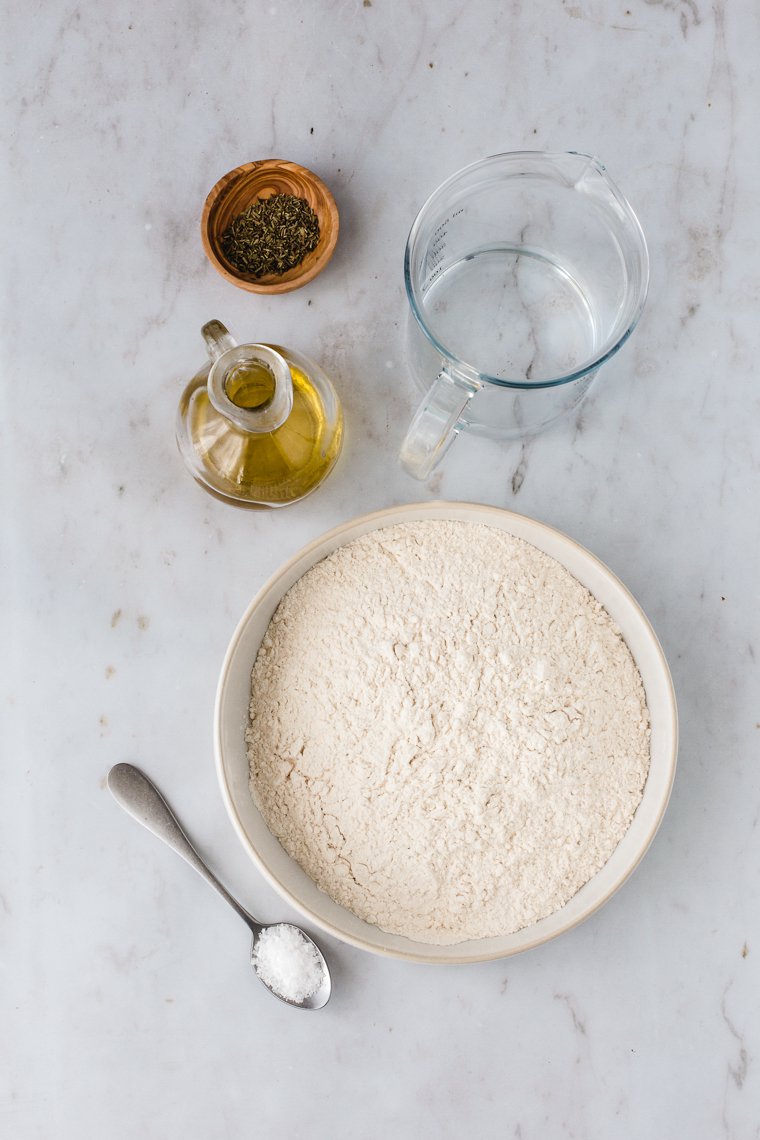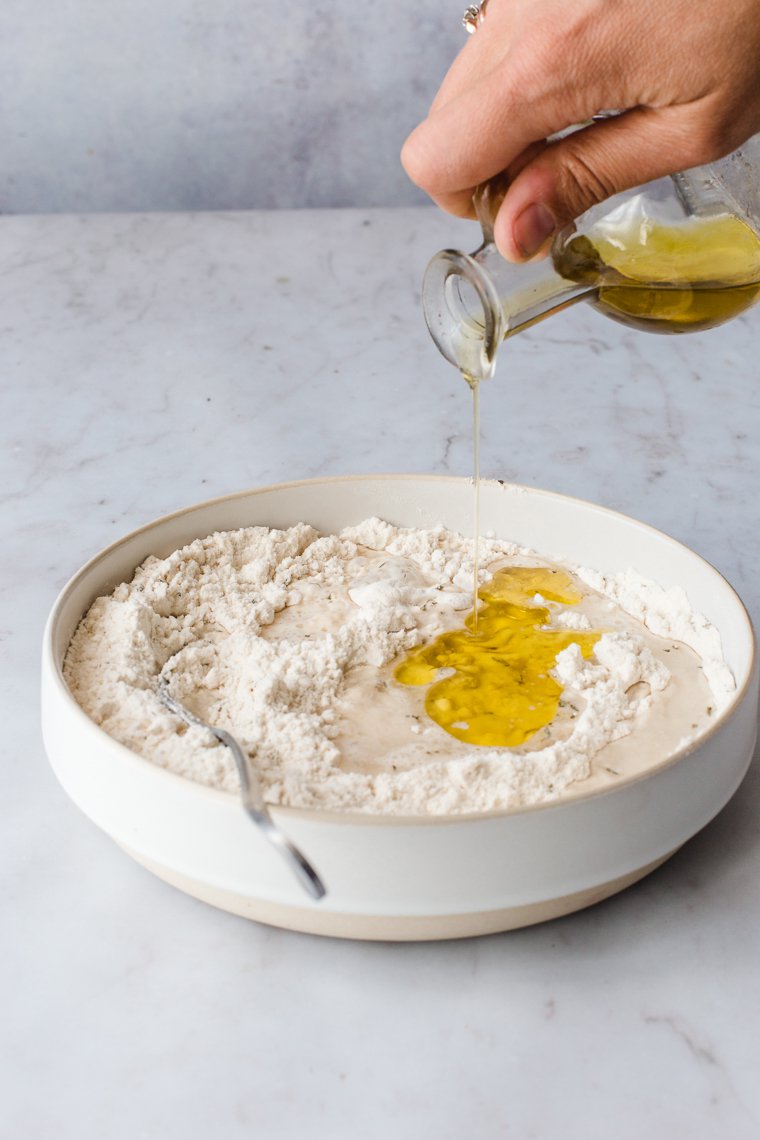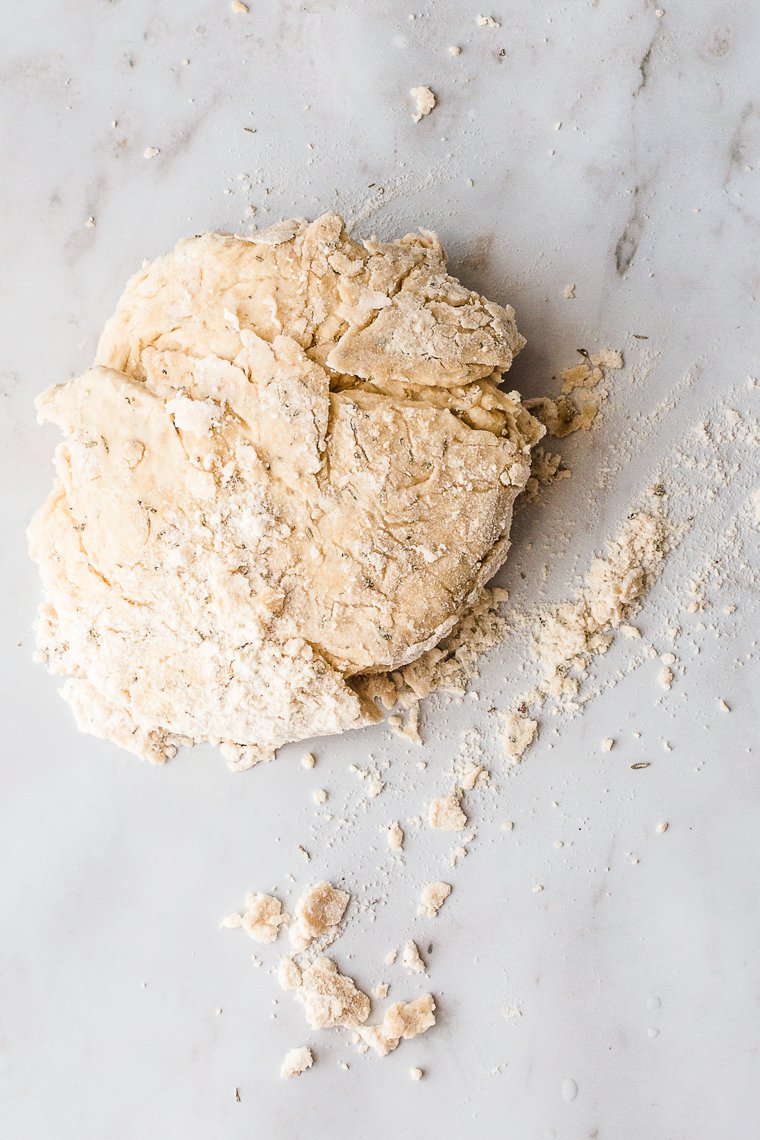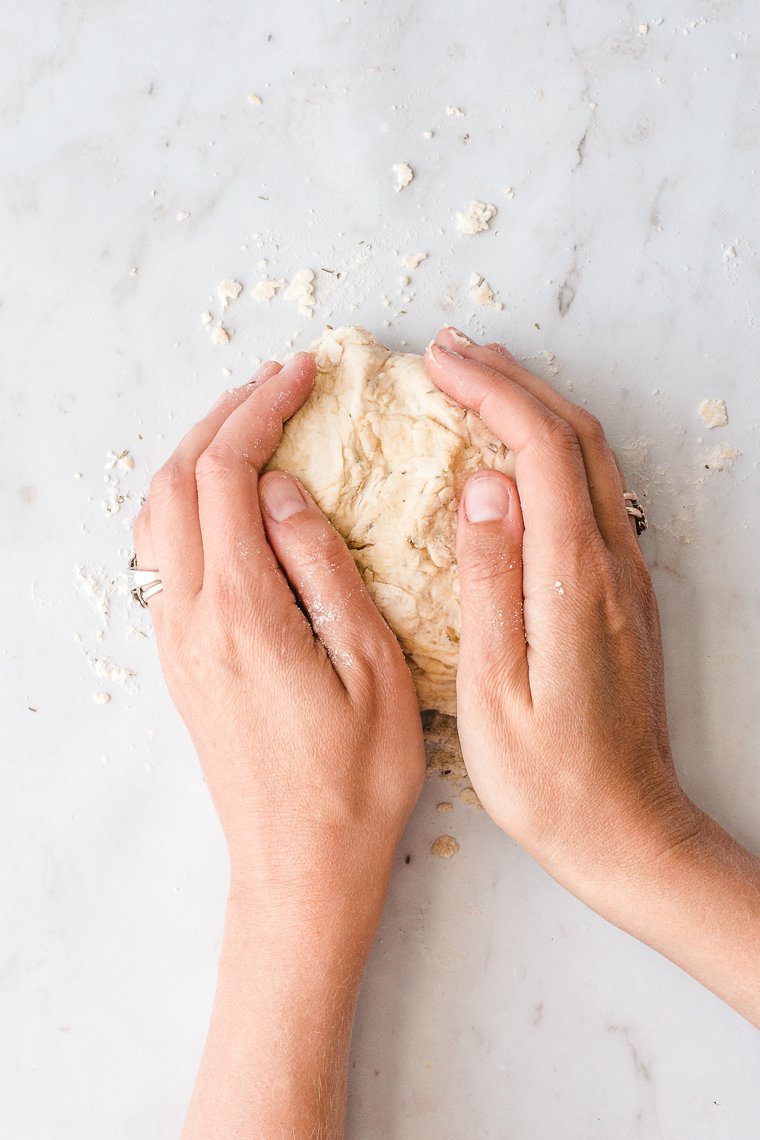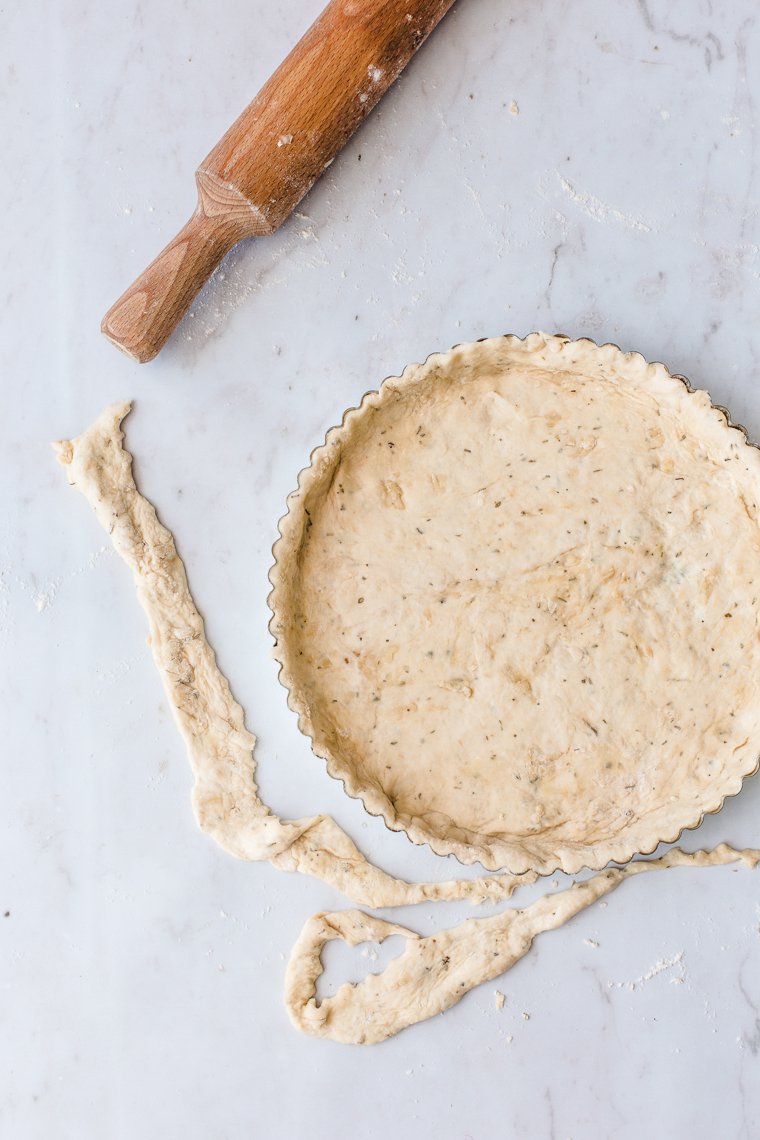 I realize I am starting to sound like an infomercial, but that is how enthusiastic I am about this recipe, which I've been making on a weekly basis and raving about to anyone who'll half-listen (my mother is a recent convert).
How I use my olive oil crust
I have been using my olive oil crust to make countless Swiss chard tarts since the beginning of the season, with a flavor boost kindly provided by the radish leaf pesto I recently wrote about. Here's the mini-recipe: I cook the Swiss chard in a skillet first as in this gratin recipe, and blind-bake the crust for ten minutes. I then garnish the crust with pesto, a sprinkle of rolled oats (a simple trick to absorb any excess moisture from the vegetables), and the well-drained chard, to which I've added a beaten egg. This goes back into the oven for another twelve to fifteen minutes, and makes a fine dinner we don't seem to tire of, served with thin slices of dry-cured ham.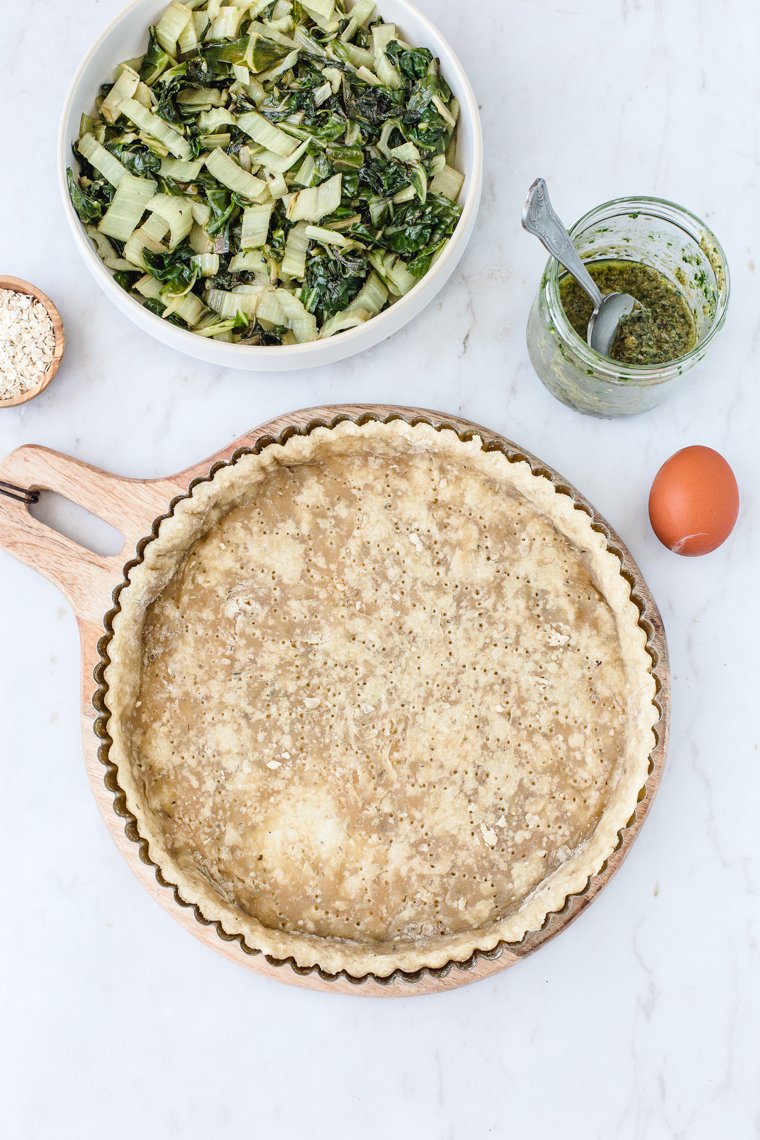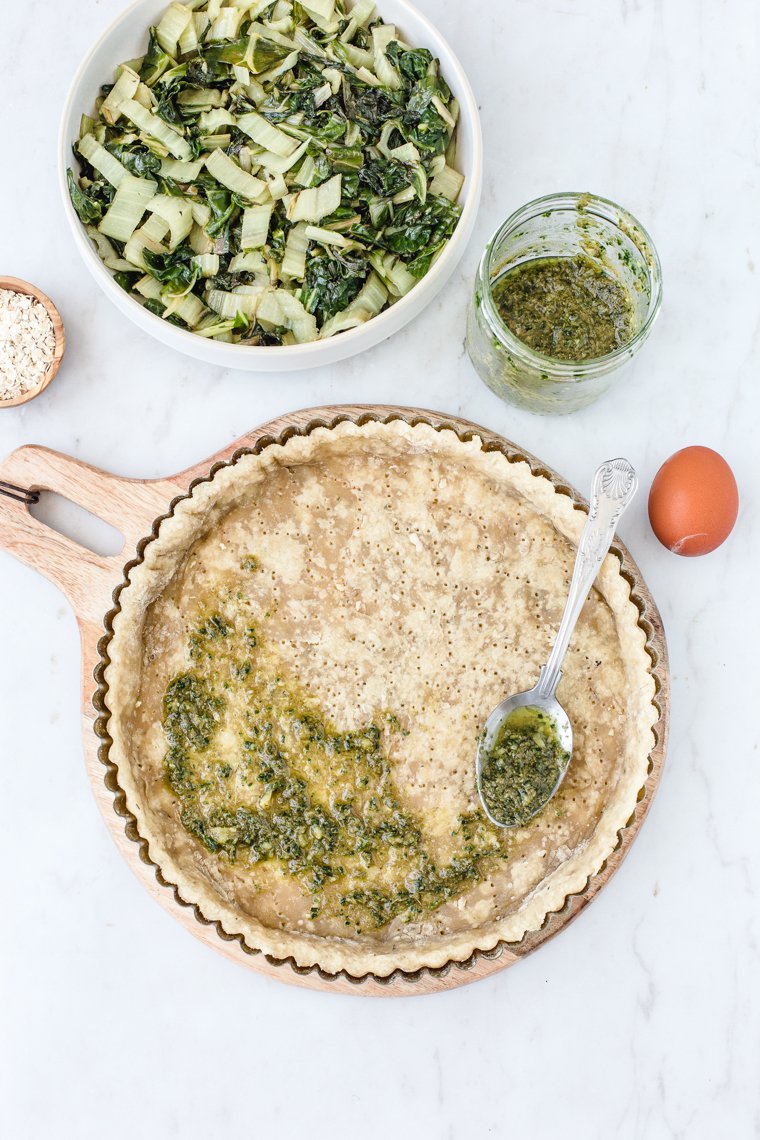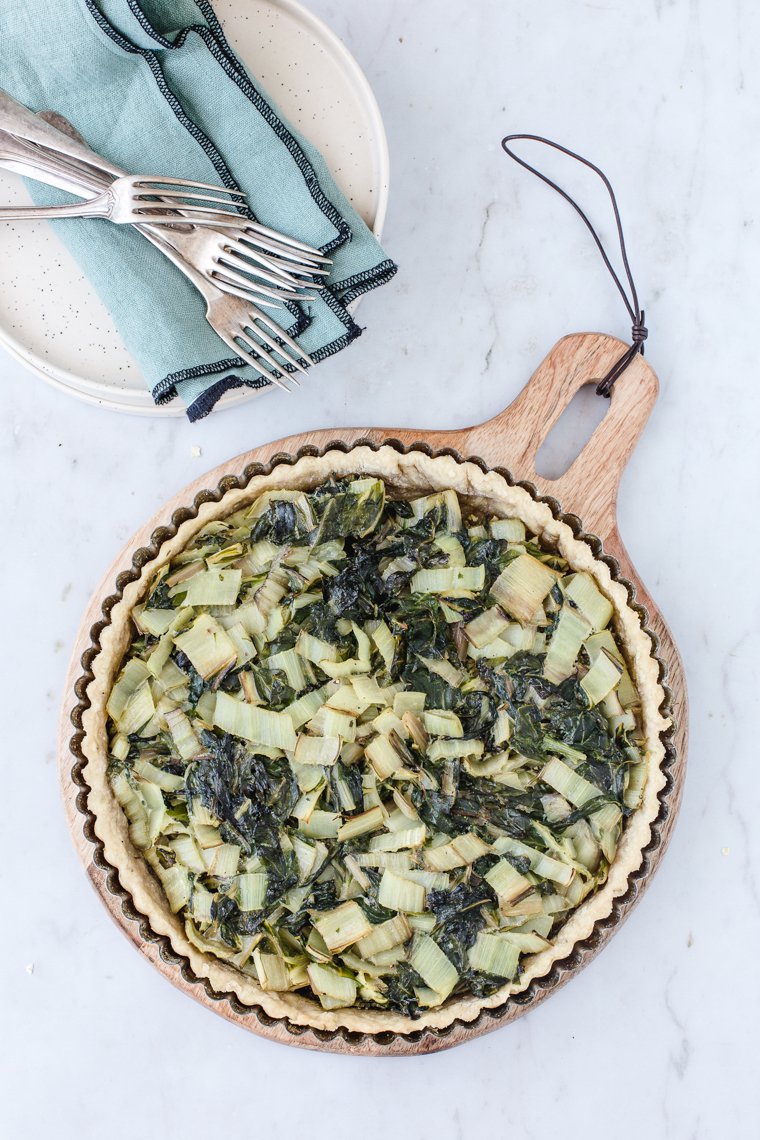 And although I have yet to try it, I am fairly certain this crust recipe could be used successfully for rustic fruit tarts, using half of the salt, no herbs, and a tablespoon or two of unrefined cane sugar.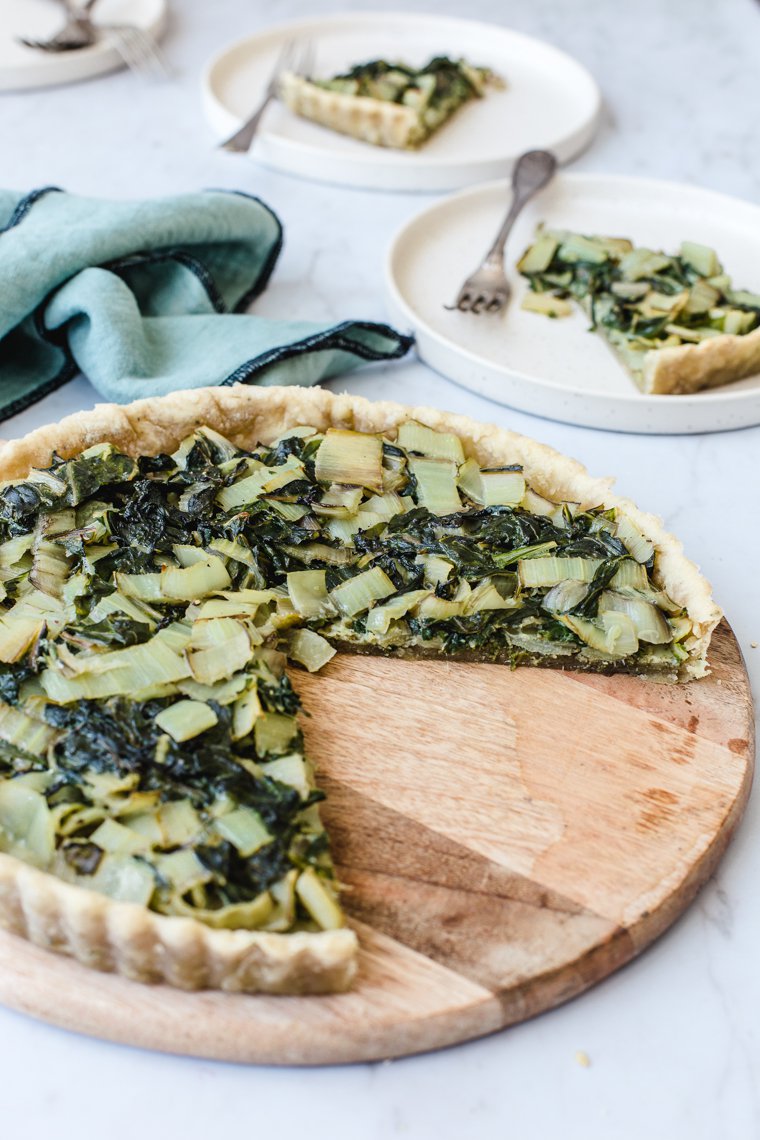 Have you tried this? Share your pics on Instagram!
Please tag your pictures with #cnzrecipes. I'll share my favorites!
Easy Olive Oil Tart Crust Recipe
Ingredients
250 grams (8.8 ounces, see note) light whole wheat flour (French T80), or a 50/50 mix of all-purpose and whole wheat
1 teaspoon fine sea salt
1 teaspoon dried herbs (I use rosemary or thyme)
60 ml (1/4 cup) olive oil (or the oil of your choosing, provided it withstands cooking)
120 ml (1/2 cup) cold water
Instructions
Grease the pan lightly if it doesn't have a nonstick coating.
Combine the flour, salt, and herbs in a medium mixing bowl, and add the oil and water.

Mix with a fork until just combined.

Transfer to a work surface and knead lightly until the dough comes together into a ball.

Sprinkle a little flour on the ball of dough and on the rolling pin, and roll the dough out into a circle large enough to fit your tart pan. Turn the dough by 45 degrees (a quarter of a circle) every time you roll the pin and back, adding a little more flour underneath and on the dough when it seems on the verge of becoming sticky. The trick is to do this in quick, assertive gestures (channel the spirit of Julia Child) to avoid overworking the dough.

Transfer the dough carefully into the prepared pan and line it neatly. Trim the excess dough with a knife (re-roll it and make these crackers), and place the pan in the fridge for 30 minutes to rest.

To blind-bake, prick all over with a fork.

Preheat the oven to 175°C (350°F), insert the pan, and bake for 15 minutes, until lightly golden.

You can then fill the tart shell and bake the tart again for another 20 to 40 minutes, depending on the filling.
Notes
8.8 ounces flour is about 2 cups, but really, measuring flour by weight is the only way to ensure accuracy. Consider buying a digital kitchen scale: it will prove an invaluable tool, and the simplest models are not super expensive.
https://cnz.to/recipes/basics/easy-olive-oil-tart-crust-recipe/
Unless otherwise noted, all recipes are copyright Clotilde Dusoulier.