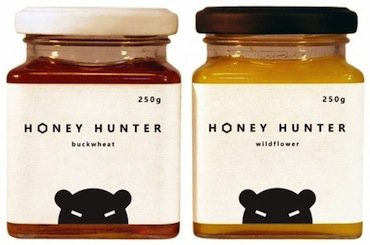 Honey jars from Russia, featured on Buzzfeed via Lovely Package.
A few of my favorite finds and reads for January:
~ What's on the menu? The New York Public Library's collection of digitized restaurant menus.
~ Some of the coolest food packaging designs of 2012.
~ The unpalatable truth about quinoa, and Tom Philpott's follow-up post.
~ 50 life hacks to simplify your world.
~ Why do health articles so often get it wrong?
~ The Havas Paris ad agency's stupendous Happy New Year video — a must-watch for Paris lovers.
~ Tips on learning to cook in France.
~ Comfort food, redefined by Tamar Adler.
How about you, any recent find you'd like to share ?