I can't say that November has been a good month. Except that I am alive and well, and my family and friends are too, and what more is there to be thankful for? It is my most heartfelt wish for all of you who read this. I am also incredibly grateful that the many messages I received in which you expressed your concern and sent words of support. It has meant more to me than you can imagine.
One of the strangest things when such dramatic events happen, is that life does go on.
Even as we keep the victims and those who loved them in our thoughts, we continue to go out, to eat at restaurants, to play with our kids at the playground, to take the metro, to go to the movies, to have drinks with friends.
It is a leap of faith, that whole business of hoping that you won't be in the wrong place at the wrong time, though you don't deserve it more than anyone else living alongside you in the same city.
But surely it is the only possible response to terror: #jenaipaspeur — #iamnotafraid.
And so, in the spirit of not letting the bad guys win, I give you some happy highlights from my November, and I wish a heart-warming day and a marvellous feast to those of you who celebrate Thanksgiving today.
Good eats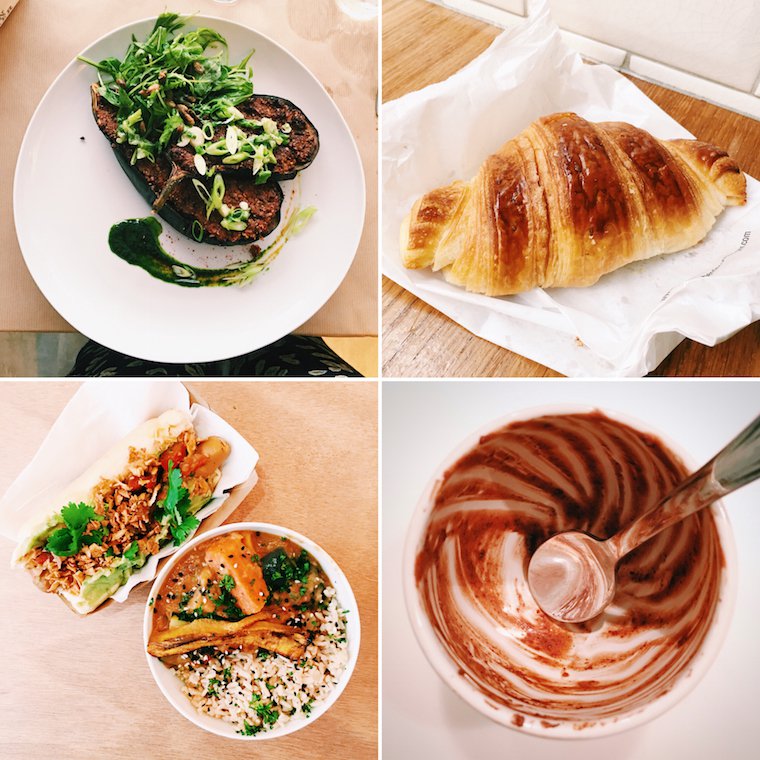 • I had a wonderful meal at Le Potager de Charlotte (Charlotte's vegetable patch), a new vegan restaurant that opened on rue Condorcet in Paris' 9th arrondissement. My eggplant with sunflower seed "bolognaise" was amazing, and it is wonderful to see a restaurant-style, vegan cuisine that's delicate and sophisticated. Here's the Snapchat story I made from the experience (more on that below!).
• I have been doing research for an article about the best croissants in Paris (such hardship) and Gontran Cherrier's is high on my list.
• I had lunch at Le Tricycle, a micro-resto on rue de Paradis (10th arrondissement) that serves ital cuisine and makes excellent vegan hot dogs. Pictured above is the avocado dog and the vegetable mafé.
• I placed a group order with fellow chocoholics to lay my hands on organic Porcelain chocolate from Dutch bean-to-bar maker Original Beans, and with it I made an egg-free chocolate mousse leveraging the power of chickpea "juice". You'll hear more about this soon on Chocolate & Zucchini!
Follow me on Instagram for many more food shots and Paris recommendations throughout the month!
Playing with Snapchat and Periscope
Having acquired a spiffy new smart phone, I excitedly joined Snapchat and Periscope, two video-sharing platforms. I use Snapchat to compose daily "stories" about my life in the kitchen and when I'm out and about in Paris. I use Periscope to broadcast slightly longer content: Q&A's, unboxing sessions, kitchen show-and-tell's, etc.
I am having a lot fun with these formats, and I invite you to follow me: I am @clotildenet on both Snapchat and Periscope.
New Toy Alert!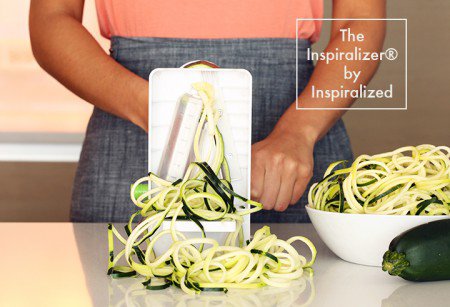 After coveting it for a while, I finally caved in and ordered the Inspiralizer, the spiral slicer created by Ali Mafucci of the Inspiralized blog. When I received it, I was so excited I decided to unbox and try it out live on Periscope! If you like what you see, you can purchase it here.
5 Cool Links
Follow me on Twitter and like the C&Z Page on Facebook for many more links throughout the month!
Meet My Intern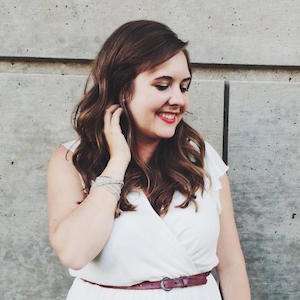 This month, C&Z became a team of two! I am delighted to introduce Anne Elder, my fabulous intern. She has come on board to be my editorial assistant for a few months, and she's a joy to work with. Follow her on Twitter and Instagram for behind-the-scenes C&Z stuff, and check out her blog, Hardly Snarky.
Recent reads
More reading recommendations on C&Z »
#cnzrecipes and #frenchmarketcookbook
If you try recipes from Chocolate & Zucchini or The French Market Cookbook, please share photos on social media, tagging them with #cnzrecipes or #frenchmarketcookbook and my name, @clotildenet. I'll be reposting my favorites!
This post contains some affiliate links. This means that if you decide to make a purchase using those links, I will receive a commission from the vendor, at no extra cost to you. Your support is greatly appreciated.