This recipe changed my life, and I have Lucy Vanel to thank for it.
A few years ago, I bookmarked her fast feuilletage, an easy puff pastry recipe that did not involve rolling out the butter and enclosing it into a détrempe, nor did it confine you to the kitchen with incessant refrigeration steps.
A fuss-free puff pastry that does not confine you to the kitchen with incessant refrigeration steps.
Instead, her recipe merely has you cut the butter into the flour to form a rough dough, then do four rounds of rolling out, folding, and turning, like you would for a classic puff pastry, but without refrigerating the dough every time.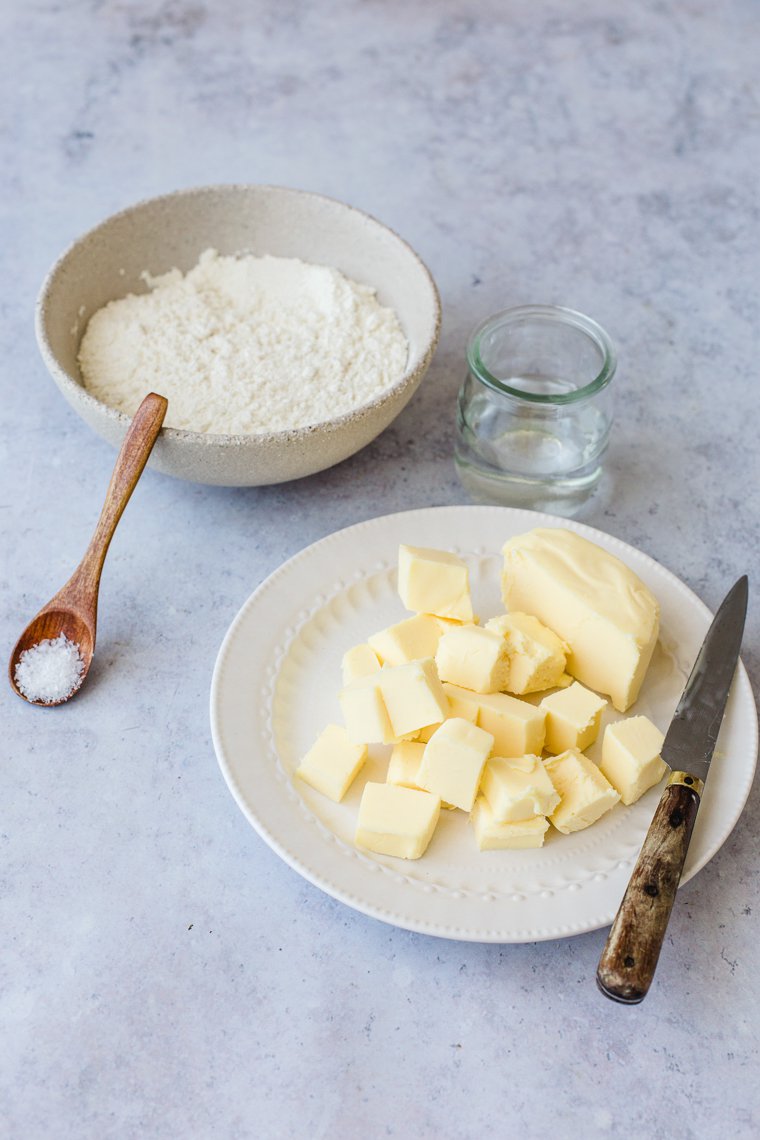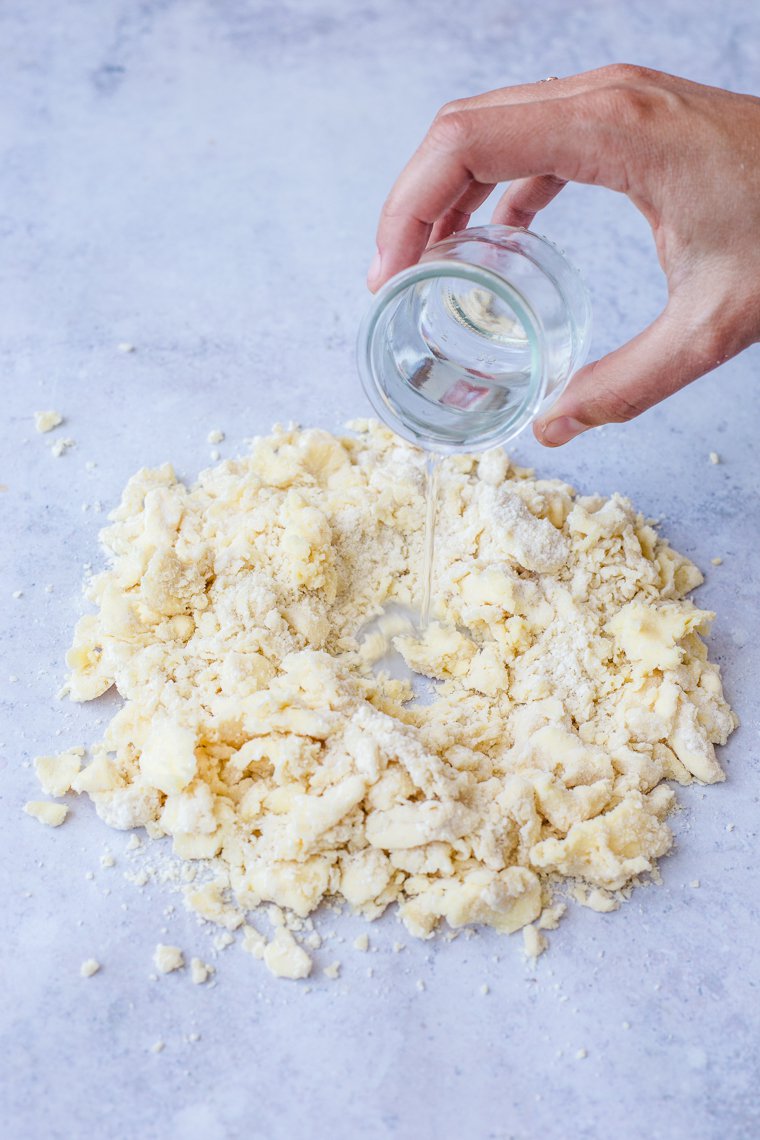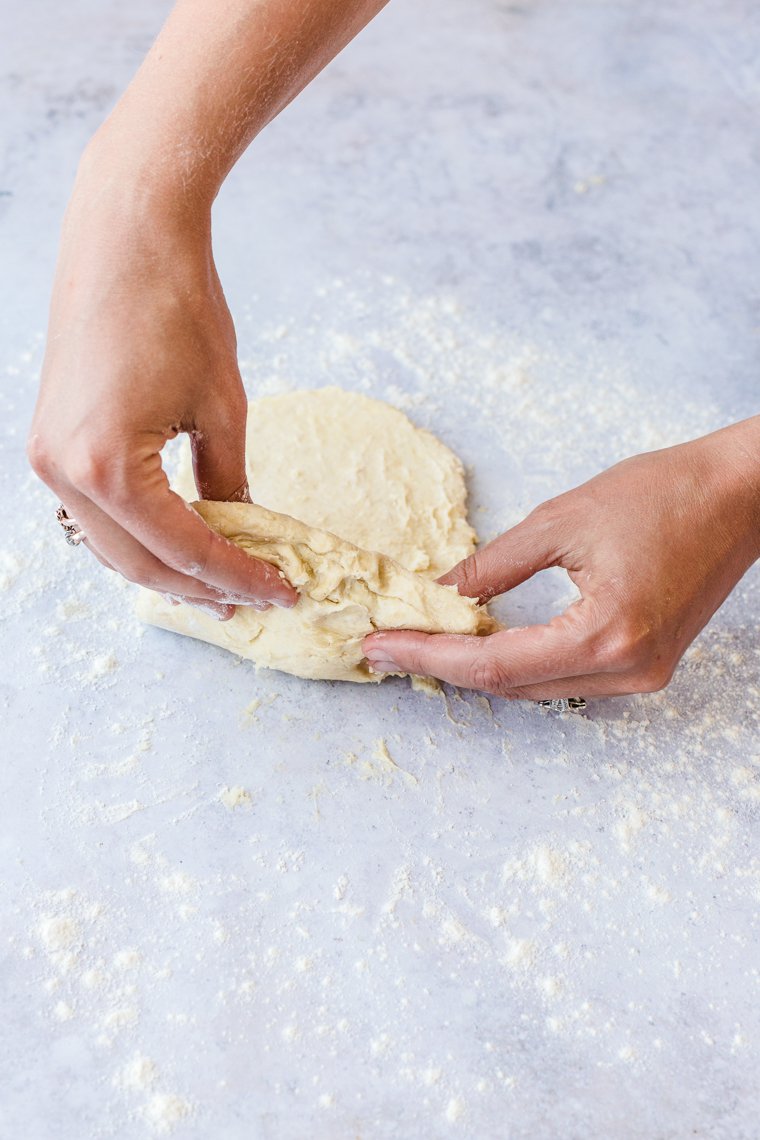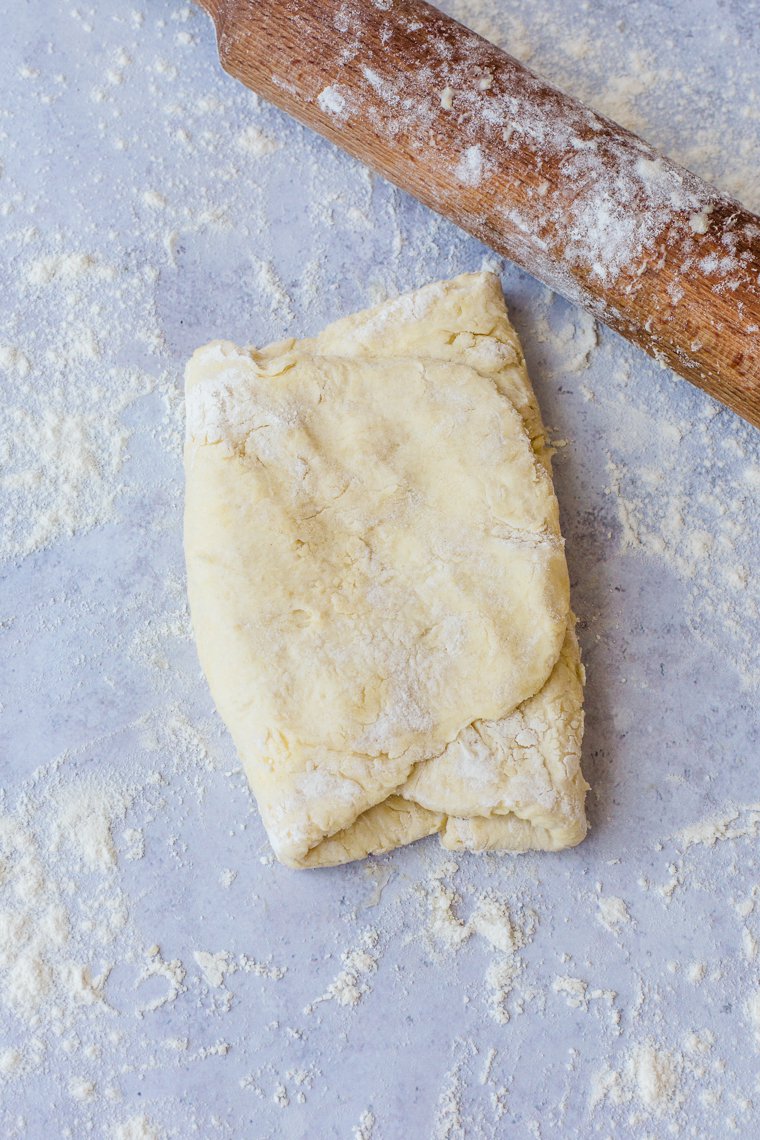 What to Expect From This Easy Puff Pastry
This means you can have a remarkably good, homemade puff pastry ready in, oh, fifteen minutes, without sacrificing flavor: four rounds are enough to create dozens* of layers of butter and flour — more random ones, yes, but just as effective — that will puff up gloriously in the oven and produce the flakiest texture.
In the comments below Lucy's post, a reader posted a link to an LA Times article that appeared three years later, in which Nancy Silverton shared a similar method she had learned from French pastry chef Claude Koeberle, who dubbed it the rough puff.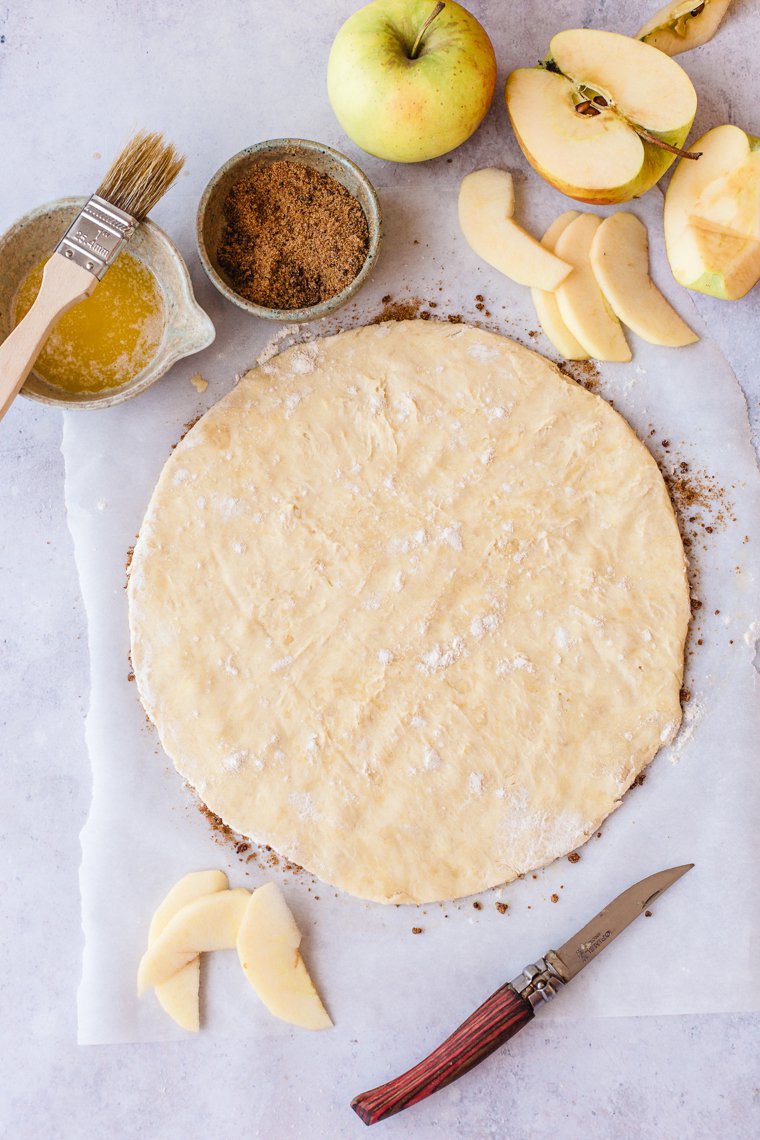 I loved the name and was interested to review the recipe — calculating ingredient ratios and comparing methods — but it didn't nearly attain the simplicity of Lucy's, so I stuck with hers.

When Lucy first shared the recipe for that pastry, she immediately turned it into cheese and bacon swirls that seem absolutely irresistible, but I had other plans for it: I wanted to make an caramelized apple tarte fine and, with the scraps, palmiers (elephant ears).
Join the conversation!
Have you ever made puff pastry? Did you make the classic kind, or take a shortcut? And what do you like to use puff pastry for?
* Because the dough is folded three times at every turn, four turns create 81 layers (3 x 3 x 3 x 3). If you want to push it to 6 turns, you'll create an even flakier pastry with 729 layers.

Have you tried this? Share your pics on Instagram!
Please tag your pictures with #cnzrecipes. I'll share my favorites!
Rough Puff (Quick and Easy Puff Pastry) Recipe
Ingredients
125 grams (4.4 ounces) flour (all-purpose, T55 in France), chilled if you've had the foresight
140 grams (5 ounces) high-quality European-style unsalted butter, chilled and diced (if using demi-sel butter, omit the salt)
1/4 teaspoon fine sea salt
60 grams (2.1 ounces) ice-cold water or milk
Instructions
In a medium mixing bowl, place the flour, butter, and salt. Using a pastry blender, two knives, or a simple fork, cut the butter into the flour, stopping when the mixture looks crumbly but fairly even, with the average piece of butter about the size of a pea. Turn out onto a clean (and preferably cool) work surface, and form a well in the center.

Pour in the ice-cold water and work it gradually into the flour and butter mixture -- I like to use a bench scraper but a wooden spoon will do fine. Knead lightly just enough that the dough comes together into a ball -- do not overwork it -- and shape it into a rough square. There will still be chunks of butter visible in the dough.

Flour your work surface lightly. Using a lightly floured rolling pin, roll out the dough into a long rectangle, about 25 cm (10 inches) in length. Add more flour as needed underneath and on top of the dough to prevent sticking.

Dust the top of the dough with a pastry brush to remove excess flour, and fold the dough in three so the top and bottom overlap, dusting it again after the first fold (the idea is to avoid trapping in too much flour every time the dough is folded).

Without chilling, turn the dough by a quarter of a turn, and repeat the two previous steps of rolling and folding.

Turn it again, then roll and fold. Turn it again, then roll and fold. You'll have done this four times in total (feel free to do it 1 to 3 more times if you're having too much fun to stop and your kitchen is cool enough). Your rectangles will get neater and neater every time.
After the last fold, tap the top and sides of the dough with the rolling pin to give it an even, squarish shape. Put on a plate, cover, and refrigerate at least an hour before using.

Depending on how cold your refrigerator is, the dough may be ready to roll out straight from the fridge. If it seems too hard, let it rest at room temperature for 30 minutes before using.
Notes
Adapted from Lucy Vanel.
This puff pastry can be used for both sweet or savory recipes.
Puff pastry can only be as good as the butter you use for it, so now's a good time to splurge on a European-style butter with big flavor and a low water content.
This dough is best prepared in a cool environment -- don't attempt it while the oven is running! -- using light and quick gestures to prevent overheating the dough.
If you find at any point that the butter is becoming sticky, refrigerate the dough for 30 minutes to 1 hour to cool it again.
https://cnz.to/recipes/cakes-tarts/rough-puff-quick-easy-puff-pastry-recipe/
Unless otherwise noted, all recipes are copyright Clotilde Dusoulier.