Today is a big day for me: my new cookbook TASTING PARIS: 100 Recipes to Eat Like a Local is hitting bookstore shelves everywhere!
TASTING PARIS is a collection of 100 recipes that reflect the most exciting flavors of my beloved city — a mix of bistro classics, home-style favorites, contemporary creations, and foreign influences that infuse the Paris food scene.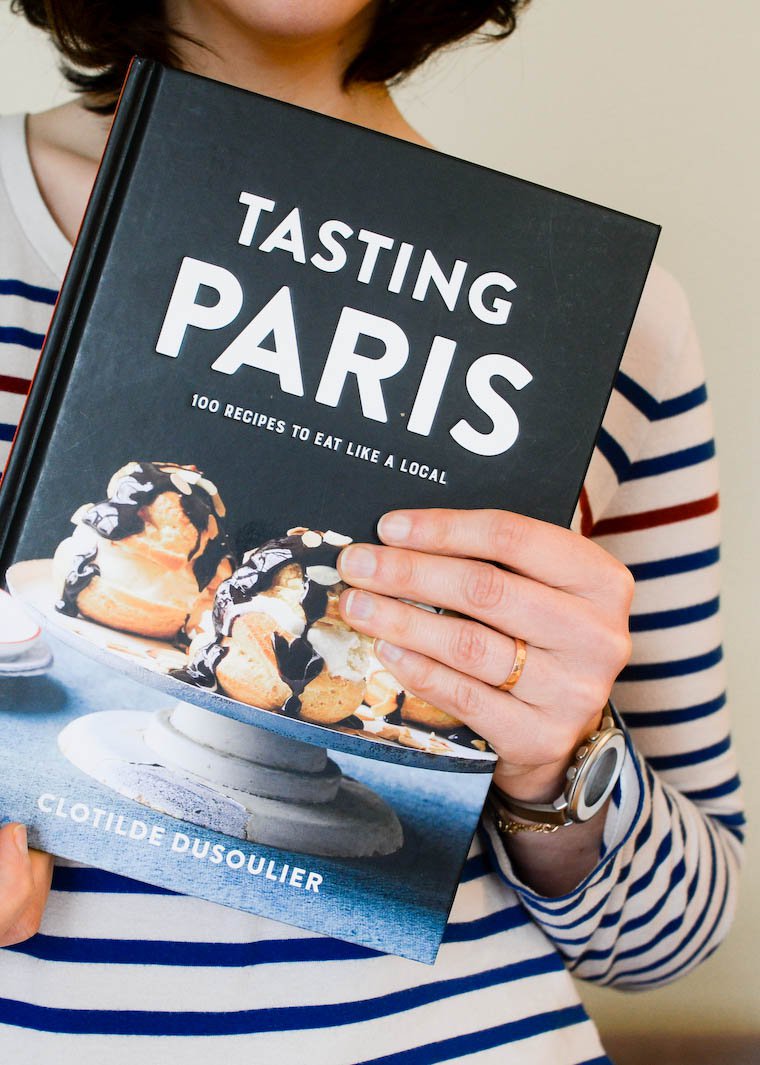 The book is illustrated with gorgeous photography by Nicole Franzen. There are Paris scenes that make you want to jump right through to the sunny terrace of a café, and some seriously tempting photos of the recipes, with food styling by Suzanne Lenzer assisted by Andie McMahon.
I think this is my best book yet, and as advance copies have been sent out and I've heard back from these early readers, I can see it is striking just the chord I hoped. I could not be more excited, or more grateful.
If you relate to my style of cooking and writing and living here on Chocolate & Zucchini, if you want a book of approachable recipes to bring a little bit of Paris into your home, I'm pretty sure you will enjoy TASTING PARIS.
And as a gesture of thanks if you purchase the book, I've created lots of bonus supporting content that I will email you for free. Once you have your hot-off-the-presses copy, make sure you sign up to receive your free extras!
I will be doing a handful of in-person events to meet readers of the book. We already have Tuesday, May 15 at the American Library in Paris and Saturday, June 2 at Interabang Books in Dallas, Texas. Stay tuned for more events and more details!