So you've had a look at my best gifts for French-loving cooks and got some nice ideas from that. But what if a book is the kind of gift you're after? Here's a selection of ten books that will delight the francophile on your list, books that transport the reader straight to Paris and around France, in exploration and celebration of French culture.
There's going to be relatable stories, colorful characters, insightful comments, i-want-to-steal-this prose, laugh-out-loud moments, and of course, excellent food. Are you ready for this?
This is one in a series of themed gift guides I am publishing this week; here's the complete list of my best gift guides.
Tasting Paris: 100 Recipes To Eat Like A Local
By Clotilde Dusoulier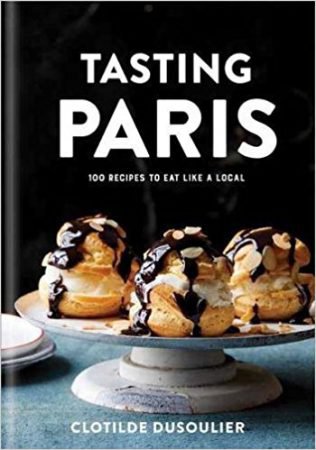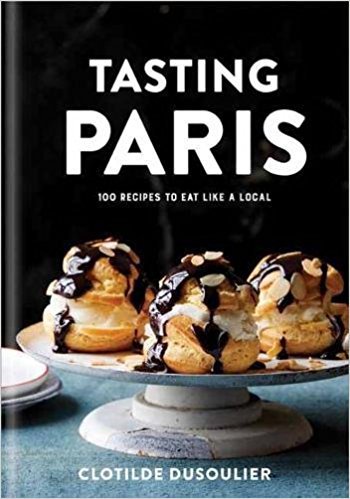 My brand new cookbook coming out on March 20, 2018! This is the book I've long wanted to write to share the many and wonderful flavors of Paris from a local's perspective. A cliché-free Paris that reflects the way real Parisians eat today. Tasting Paris features 100 recipes coming to you straight from my very own Parisian kitchen, inspired by the exciting food scene around me, and honoring the many immigrant communities who have made Paris their home.
I am preparing an audio companion as a bonus to you if you pre-order the book. Find out how to get it!
The New Paris
By Lindsey Tramuta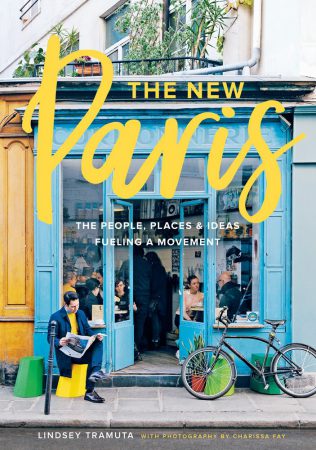 A remarkable and attractive book by my friend Lindsey, who has captured the complexity and richness of contemporary Paris, debunking the tired clichés and celebrating the exciting diversity of the city. She explores areas such as food, wine, coffee, beer, fashion, and design, and analyzes the deep-rooted trends that are moving the city forward.
L'Appart
By David Lebovitz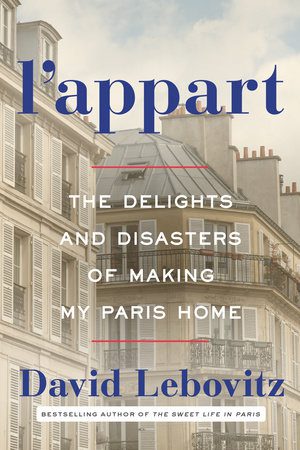 French wisdom says, "Les travaux, on sait quand ça commence, mais on ne sait jamais quand ça finit !" (Renovations: you know when they begin, but you never know when they'll end!) And my friend David's experience certainly confirmed that when he set out to renovate his Paris apartment. He has lived to tell the tale — just barely — and he does so with his signature sense of humor.
The Food and Wine of France: Eating and Drinking from Champagne to Provence
By Edward Behr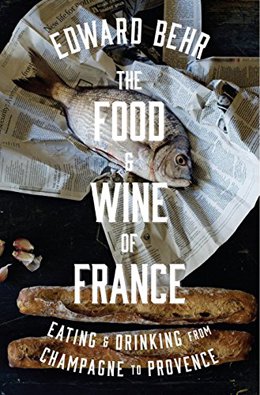 For the past few years it has seemed fashionable to diss French cuisine, to call it dead or (worse! so much worse!) irrelevant. While I think it gave a certain sphere of our gastronomic scene a much-needed kick in the pants, the truth is French cuisine is inventive and exciting as ever. Edward Behr has written this book to make this very argument. From the founding editor of the top-notch independent magazine The Art of Eating, this is both an investigation and a travel journal, full of relatable stories and characters that teach and inspire.
When In French: Love in a Second Language
By Lauren Collins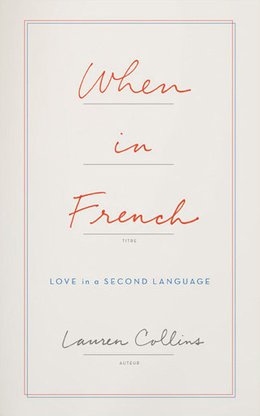 Lauren Collins is the Paris correspondent for the New Yorker (I'll let that sink in for a minute). She has lived in a few different countries, English-speaking and not, and is married to a Frenchman, Olivier. Her book is an exploration of the many ways in which language defines us in love and in life, individually and as a culture. It is supremely well written, with lots of off-beat turns of phrase that take make you laugh out in delight, and I was tickled by the material and observations she presents.
The Only Street in Paris: Life on the Rue des Martyrs
By Elaine Sciolino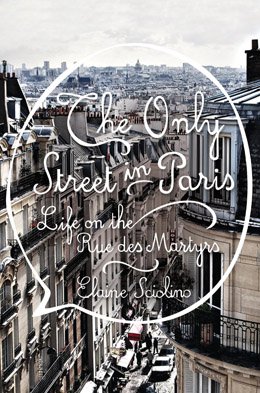 Newly released in paperback, Elaine Sciolino's book takes the reader on an enchanting walk down one of the most charming, and steepest, streets in Paris: rue des Martyrs. As a local — this is my hood! — I recognized all of its quirks, and learned some fascinating facts though her lively, engaging prose. A must-read for anyone who dreams of adopting a Paris street as their home. Now available in French as well, under the title: La Dernière Rue de Paris.
My French Family Table: Recipes for a Life Filled with Food, Love, and Joie de Vivre
By Beatrice Peltre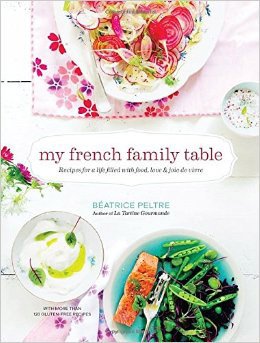 Beatrice of La Tartine Gourmande is a French expat living in the US with her French husband and two children, and though she has lived overseas for years and years, she has retained an essential Frenchness that is evident in her approach to cooking. This unique mix of simplicity and style shines through her writing, and this new collection of recipes is bound to inspire new and delicious traditions for your family.
Markets of Provence: Food, Antiques, Crafts, and More
By Marjorie R. Williams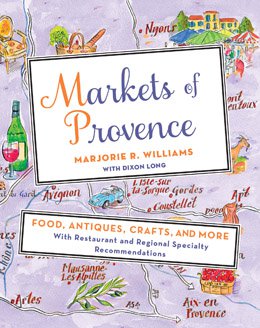 As a sequel to her Markets of Paris, the gracious and knowledgeable Marjorie Williams has created yet another gem for the Francophile traveler, armchair or actual: a guide to Provençal markets that's comprehensive, carefully researched, and an absolute pleasure to read. It's cleverly organized by day of the week, to make planning easy, and she features the thirty markets that you must not miss.
Bonjour Kale: A Memoir of Paris, Love, and Recipes
By Kristen Beddard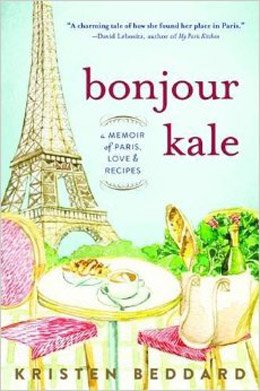 Every time I spot a crate of kale in a produce shop in Paris, I whisper a prayer of thanks to Kristen, who started The Kale Project and single-handedly made the leafy green cool (and available) again. Beyond the culinary gratitude, her memoir is an inspiring tale of finding an identity and a purpose in a foreign city, one you are bound to relate to if you've ever sought a home away from home.
F is for France: A Curious Cabinet of French Wonders
By Piu Eatwell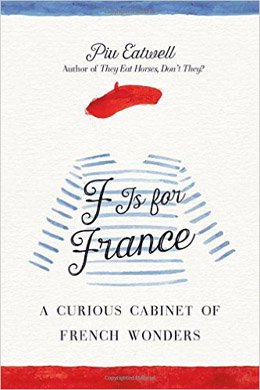 Piu Eatwell has gathered some of the quirkiest and most telling facts about France, and delivers them in this alphabetized series of humorous yet informative essays that go way beyond the clichés. Every page contains multiple nuggets that you want to commit to memory, so you can be all, "And did you know that there is only one stop sign in the entire city of Paris? And that elephants are officially banned on the beaches of Granville? And that French men are expected to leave the banquette seat to their female date at the restaurant so she can face the room?" at your next dinner party.
Paris Cocktails: An Elegant Collection of Over 100 Recipes Inspired by the City of Light
By Doni Belau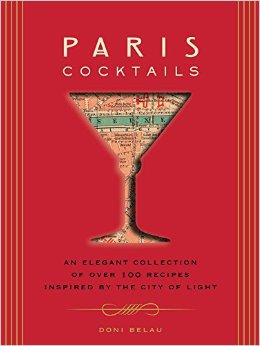 The Paris cocktail scene has grown by leaps and bounds over the past decade, and this book sets out to celebrate the most vibrant bars and talented mixologists through inspiring yet approachable recipes.
The French Market Cookbook: Vegetarian Recipes from My Paris Kitchen
By Clotilde Dusoulier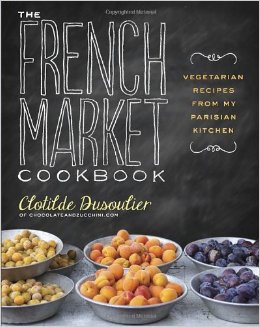 Do you know a vegetarian cook who's in need of fresh, simple, colorful ideas? In the French Market Cookbook, I celebrate the love story between French cuisine and vegetables, with my most vibrant seasonal recipes and lots of tips to grow your skills in your kitchen. (Also: my best-selling book!)
Edible French: Tasty Expressions and Cultural Bites
By Clotilde Dusoulier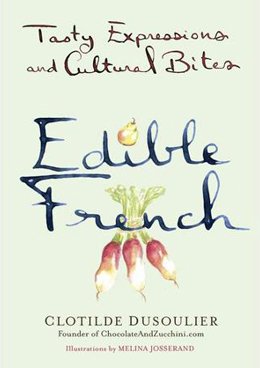 The French language is rife with wonderfully expressive idioms related to food, and each one of them is an opportunity to explore French culture and its idiosyncrasies. Language lovers will treasure Edible French, in which I've highlighted fifty of the most colorful French expressions, with beautiful watercolors to illustrate them. Printed in a huggable little format on thick matte paper, this is a supremely giftable book.
Save this gift guide to Pinterest!

This post contains some affiliate links. This means that if you choose to make a purchase through them, I will receive a small commission, at no extra cost to you. All opinions expressed are my own. Thank you for your support of my work.