• We've had an eerily summer-like month of April, with cherry blossoms and lilac and wisteria blooming everywhere, unending afternoons at the park, and blissful dinners on sidewalk terraces.
• I have been to see the exhibition Dutch Artists in Paris, which ends on May 13, and L.O.V.E.D. it. My favorite part was seeing the paintings Van Gogh painted of Montmartre when he lived on rue Lepic, behind a handsome blue door I always point out with relish on my Montmartre tours. And now, based on the view he painted from his apartment, I've even figured out which window he was looking out from!
• This month, I also want to recommend a little store I love called Sept Cinq, which sells clothing and accessories all created by Paris-based designers. I especially like the jewellery from BDM Studio, and got myself a ring I adore.
Meet me at these events!
I will be presenting my new cookbook Tasting Paris at these two events. Please come meet me if you can!
Paris, France: Tuesday, May 15, 2018, 7:30pm
Talk and book signing at the American Library in Paris, 10 rue du Général Camou, 75007 Paris, M° Ecole Militaire, +33 (0)1 53 59 12 60.
The event is free and public; a suggested donation of 10€ will help support the Library's programming.
Tasting Paris will be available for purchase.
Dallas, Texas: Saturday, June 2, 2018, 7pm
Book signing at Interabang Books, 10720 Preston Rd. Ste. 1009B, Dallas, TX 75230, (214) 484 4289.
The event is free and public.
Tasting Paris will be available for purchase.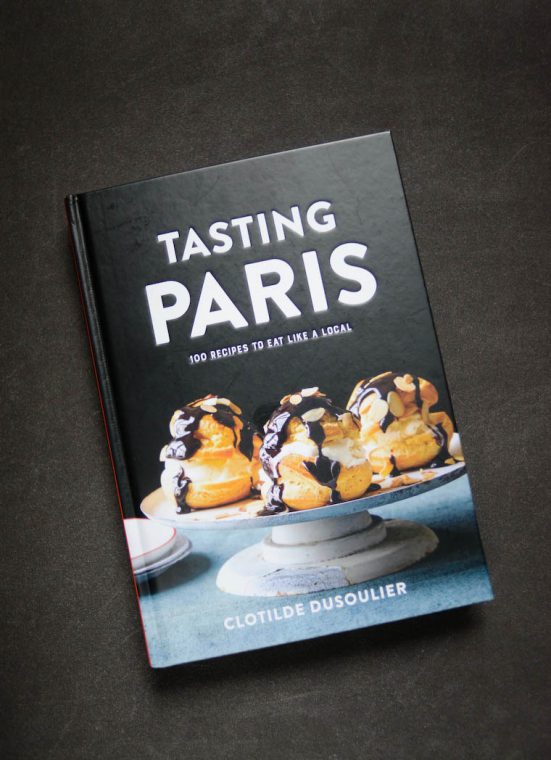 A Montmartre shirt designed by yours truly
Would you like to wear a shirt that celebrates the beauty and charm of Montmartre in a unique, hand-drawn way? I have just the shirt for you, available for men, women, and children, with an illustration I drew inspired by my beloved neighborhood.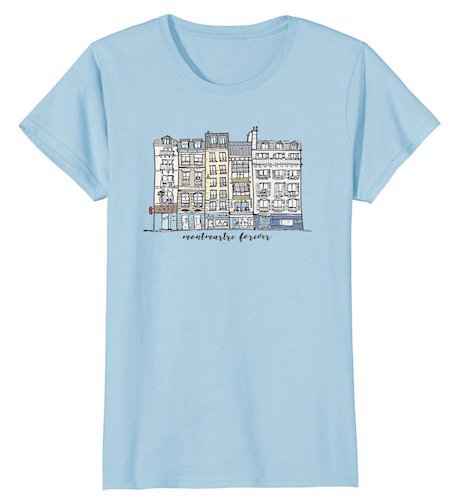 Learn French before your next trip!
If you have plans to visit France in the near future (or just daydreaming about it!), working on your French is such a great way to prepare for your trip. I have partnered with Frantastique, a fun and well-crafted online French course, to offer you your first month free, no strings attached.
The courses are delivered by email daily, you can customize them to your level and preferences, and that one free month should give you a good idea of what it would be like to learn or improve your French over a longer period of time. Are you in?