• We had snow! In Paris! It was so fun!
Sure, the city and transportation system aren't really equipped to deal with it so it was chaotic on many levels. But Paris is so gorgeous in the snow that it brings Parisians together, all twinkly-eyed and twelve at heart.
If you're on Instagram, you can check my account to see two pictures of the Sacré-Coeur on two subsequent days (including the sunny one above) and my "Snowy Paris" Story Highlight.
• One of my most uplifting YouTube videos is this one, showing friends skiing down the Sacré-Coeur gardens in 2013. The same team shot a fresh one this year.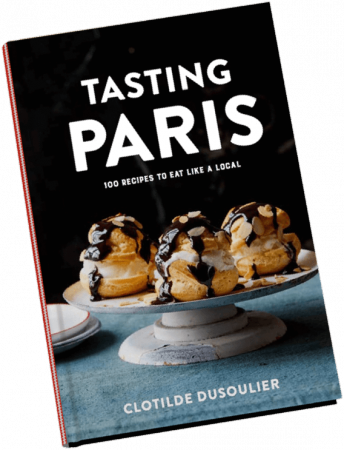 • I announced the pre-order bonus for my new cookbook, TASTING PARIS: 100 Recipes to Eat Like a Local! It's an audio walking tour in which I take you along my favorite market streets in Montmartre to do some food shopping together. We had a lot of fun recording it, the food vendors played along brilliantly, and it is my pleasure to share with you the unique soundscape of my neighborhood.
To get your pre-order bonus, all you need to do is place your pre-order through the platform of your choice, and then fill out this form to receive the audio file.
• I was a guest on The Earful Tower, a cool podcast about Paris hosted by Oliver Gee. Listen to my interview and don't miss Oliver's hilarious video on faking French.
(If you prefer not to fake it, I recommend the email-based French course Frantastique, which many C&Z readers have tried and enjoyed. Use this link to get a free 7-day trial.)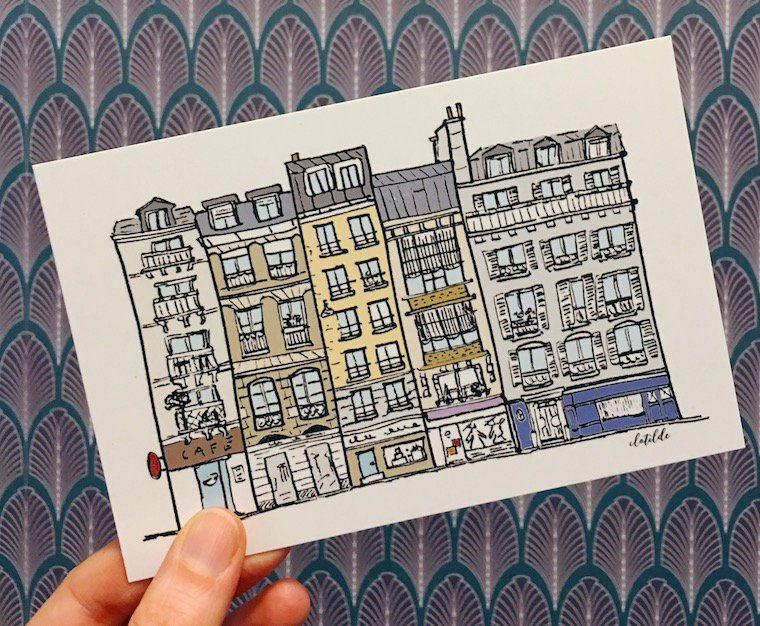 • I got some postcards printed with a drawing I did some months ago of typical Montmartre apartment buildings, which I pieced together from photos I had shot around my neighborhood. I plan to give them as a little thank-you to guests I have on my walking tours, or to people who help support the launch of my new cookbook.
If you like that illustration, check out the shirt you can buy in different colors, for men, women, and children, on Amazon. (I also created this one, which reads "Do you live in Paris?" "No, in Montmartre!")