Amsterdam As A Family
French children had a school break in October, and we decided to spend a week in Amsterdam.
It's a city Maxence and I are quite familiar with, having spent a number of long weekends there over the years, pre-kids. We were delighted to find it is a very family-friendly city, and we had a wonderful time strolling along the canals, exploring local playgrounds, dodging the bicycles, and spotting as many Fiat 500's as we could.
Some highlights were:
Renting our own boat to sail along the canals,
Visiting the Nemo science museum,
Having dinner at Café Restaurant Amsterdam,
Shopping for food at the organic market on Noordermarkt,
Stocking up on delicious and gorgeously packaged chocolate at STACH food,
Marvelling at the amazing organic salads served at SLA,
Finding a wonderful local sitter so we could have a couple of evenings to ourselves! ;)
For many more tips and recommendations, check this Instagram post where readers contributed their own favorites.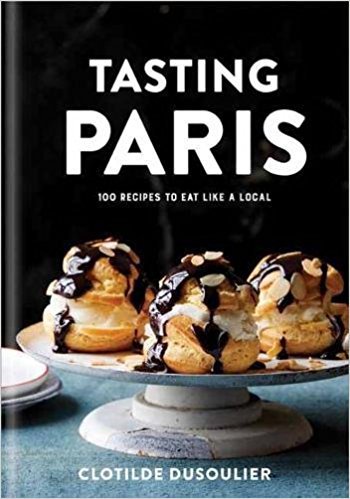 Tasting Paris Audio Bonus!
Just before we left, I spent a whole day with my producer recording the audio bonus that I will be offering you if you pre-order my cookbook Tasting Paris: 100 Recipes to Eat Like A Local.
It's an audio programme in which I take you along my favorite market street in Montmartre to do some food shopping together. We had a lot of fun recording it, the food vendors played along brilliantly, and I loved the experience of approaching every moment, every interaction with my ears wide open, and noticing the unique soundscape of my neighborhood.
I will have more opportunities to remind you about it when it is edited and available, but you can pre-order Tasting Paris right now to get the audio bonus when the time comes.
Media Mentions
I had two really nice mentions in October, both of them in French :
I was profiled in Le Monde, and shared my famous yogurt cake,
I appeared on Le Tube, Canal+'s show on media, to talk about my podcast. (October 21 show; I appear around minute 36:00.)
5 Fun Links For You
What About You?
Any fun activities and finds for you this October?