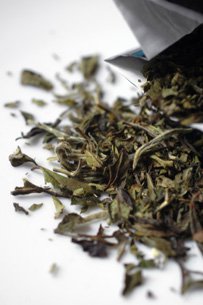 Barbie dolls didn't do much for me when I was little, but I had a passion for plush animals. Each of them had a name and a set of personality traits (often refined by my father, who would improvise bedtime shows for my sister and me, with voices and everything), and they felt more alive than I think grownups can really remember. A direct consequence of this was that, even though I had preferences, naturally — I remember a black crow I'd won at the Jardin d'Acclimatation: it was ugly, it smelled funny, and I couldn't bring myself to really love it –, I forbid myself to even admit these feelings, for fear of hurting theirs.
But now that I'm more or less an adult and have a pretty strong hunch that inanimate objects can't get upset, I feel comfortable listing a few of my current edible and drinkable favorites from recent food shopping excursions. (If, however, the rest of my pantry turns sour all of a sudden, I may have to remove the post, I'm sure you'll understand.)
~ Beurre au sel fumé (smoked salt butter) by Jean-Yves Bordier
Bordier can be described as the butter darling of the French gastronomic scene. His hand-beaten, hand-shaped butter is indeed outstanding, and his latest creation (yes, we now live in a world where the line between the artist and the artisan is blurrier by the day) is unlike anything I've tasted before: it is a butter that's flavored with a mix of salt and spices — I understand this smoked salt follows a Norwegian technique — to give it smoky, almost earthy notes that reveal themselves in the back of your palate, in the aftermath of the rich yet refreshing butter kick.
It is splendid on fish and steamed (or mashed) potatoes, it can be spread on rye bread to eat with oysters, and I had such interesting results using it in a mini-batch of shortbread, that I must try it in salted butter caramels.
I buy my Bordier butter from Les Papilles Gourmandes, a neighborhood shop I've mentioned before (they also stock the unsalted, salted, and seaweed varieties), but it can also be found elsewhere in the city (La Grande Epicerie, Da Rose, Fauchon, Pascal Trotté's cheese shop…) and, of course, right at the source in Saint-Malo.
Jean-Yves Bordier Map it!
9, rue de l'Orme – 35400 Saint-Malo
02 99 40 88 79
Les Papilles Gourmandes Map it!
26 rue des Martyrs – 75009 Paris
01 45 26 42 89
~ Sables blancs, a lightly flavored white tea from Le Parti du Thé
I like Mariage Frères as much as the next girl (though probably not as much as this next girl) but these days I am much more excited about the teas at Le Parti du Thé. This independant tea seller was recommended to me by Valérie Gentil of Beau et Bon (a quirky food shop I just as heartily recommend), and the first time I visited I had to physically restrain myself from buying a bit of each of their varieties — since they have over three hundreds, you can imagine why restraint is important.
The three kinds I've liked best so far are the Sables Blancs ("white sands", a Pai Mu Tan Imperial white tea with discreet notes of coconut and vanilla, pictured above), the Oolong Fleurs d'Oranger (semi-fermented tea from Taiwan with orange blossoms; Beau et Bon carries it), and the Pousse-Pousse (a mix of semi-smoked teas).
Le Parti du Thé / Map it!
34 rue Faidherbe – 75011 Paris
01 43 72 42 04
Beau et Bon / Map it!
81 rue Lecourbe – 75015 Paris
01 43 06 06 53
~ Pruneaux de Bourgogne (Burgundy Prunes) from Etablissements Lion
If you think you don't like prunes, I urge you to try the exceptional specimens one can buy at Etablissements Lion, a great gourmet shop that opened a little over a year ago in Montmartre. These prunes are made from blonde Vitteaux prunes, a different variety from the one that's usually used, and they are dried slowly, in small batches, "until the neighbor's grandmother says they're ready" (I kid you not). The resulting morsels are so plump and moist and flavorsome I would take them over candy any day.
Pruneaux "Château de Saffres"
Etablissements Lion Map it!
7 rue des Abbesses – 75018 Paris
01 46 06 64 71
~ Chocolat noir au caramel croquant (dark chocolate with crunchy caramel) from Blé Sucré
Blé Sucré is a pastry shop that was recently opened by Fabrice Le Bourdat, who used to be the pastry second at Le Bristol, working side by side with the unusually talented Gilles Marchal. I first heard of Le Bourdat's new venture at a Fooding event, during which he was quite fittingly giving out pommes d'amour from a room on the second floor of the Hôtel Amour.
After getting a few details from my inside girl a few days later (merci Elvira!) I dropped by his shop, chatted with Le Bourdat's charming wife (she used to work at Le Bristol, too, and this is where they met years ago), and bought a few of the many things that were calling my name.
Of particular note was the tablet of dark chocolate studded with crunchy flecks of salted caramel, of which I've since then made an alarming consumption, and a set of four marvelously fresh madeleines topped with a simple sugar glaze that gives each bite the slightest and most delicious hint of a crackle.
Blé Sucré Map it!
7 rue Antoine Vollon – 75012 Paris
01 43 40 77 73
~ Speculoos (spiced cookies, as defined here) from L'Autre Boulange
L'Autre Boulange is an excellent bakery operated by Michel Cousin, a very kind, very mustachioed man who is rightfully famous for his organic bread baked in a woodfire oven. I very much enjoy the gigantic loaf of pain de campagne (you can of course buy just a section, as large or small as you want it) or the ocarina (a dense little loaf, chock-full of dried fruits), but I have a definite weakness for the daily selection of grandmotherly pastries and cookies, which are just the sort of humble-looking confections I find the most appetizing. The sablés (sandy cookies) are particularly remarkable, and among these the speculoos, coated with crunchy crystals of sugar, seasoned just so, and particularly suited to the spirit of the season.
L'Autre Boulange Map it!
43 rue de Montreuil – 75011 Paris
01 43 72 86 04