You have no idea how excited I am about this.
What I have for you today is a recipe for Mexican chocolate discs that you can make at home in 15 minutes, wrap up, and give to your friends and family members this holiday season to gain their eternal admiration, love, and gratitude. Not a bad return on your investment, right?
If you're not familiar with Mexican chocolate discs, let me explain. They are round pucks of coarsely milled chocolate flavored with a little cinnamon, wrapped up in paper, that you buy in stacks.
The official way to use these chocolate discs is to break them up into sections — conveniently marked on top of the discs — and melt them in water for hot chocolate, using a little corn starch for thickening. You can sprinkle a little more ground cinnamon over your cup, and ideally you will serve these steaming cups of champurrado with freshly fried churros, because YOLO.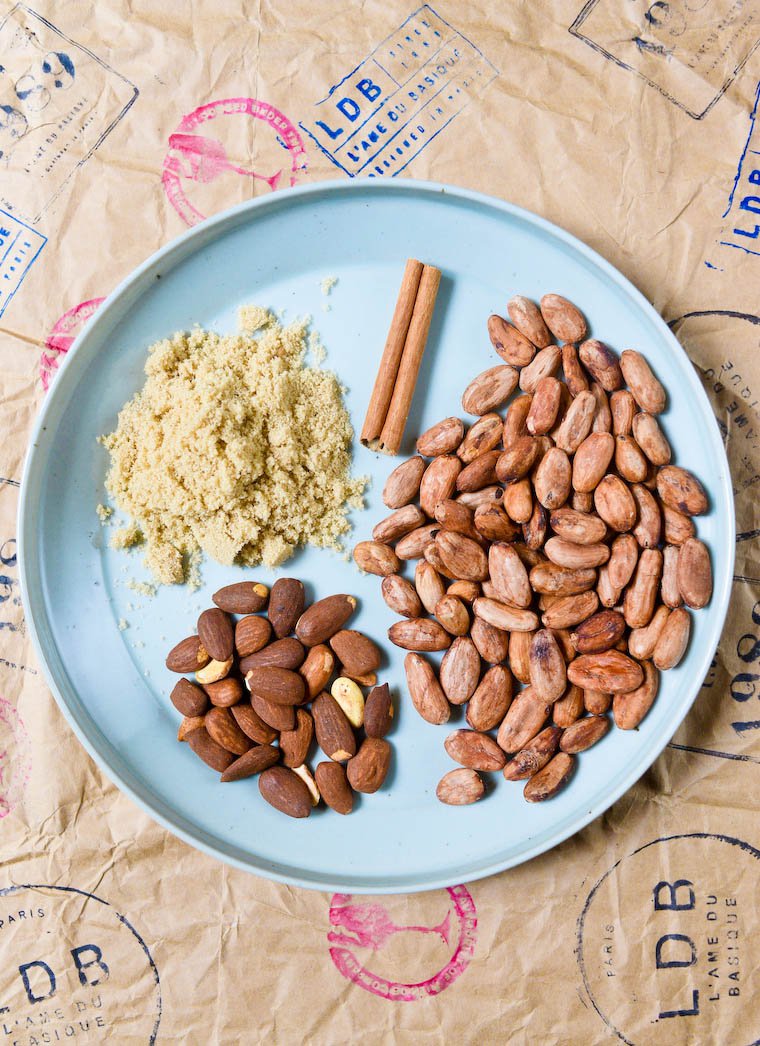 I've never been to Mexico myself, but I have had Mexican clients on my private walking tours (you know I offer walking tours of Paris, yes? get in touch to know more if you'll be visiting soon!) and they have been kind enough to bring me samples. And of course, Taza, one of my favorite American brands of bean-to-bar chocolate, has a full range that I stock up on when I can. (My favorite is the dark salted almond.)
I confess, however, that I don't ever make hot chocolate with my Mexican chocolate discs. Nope. I just break off segments and eat them straight, enjoying the coarse texture, the vibrant chocolate flavor, the brightness of the cinnamon, and the hit of salt. Also, do you know raw cacao is a superfood? So there's that to feel extra good about.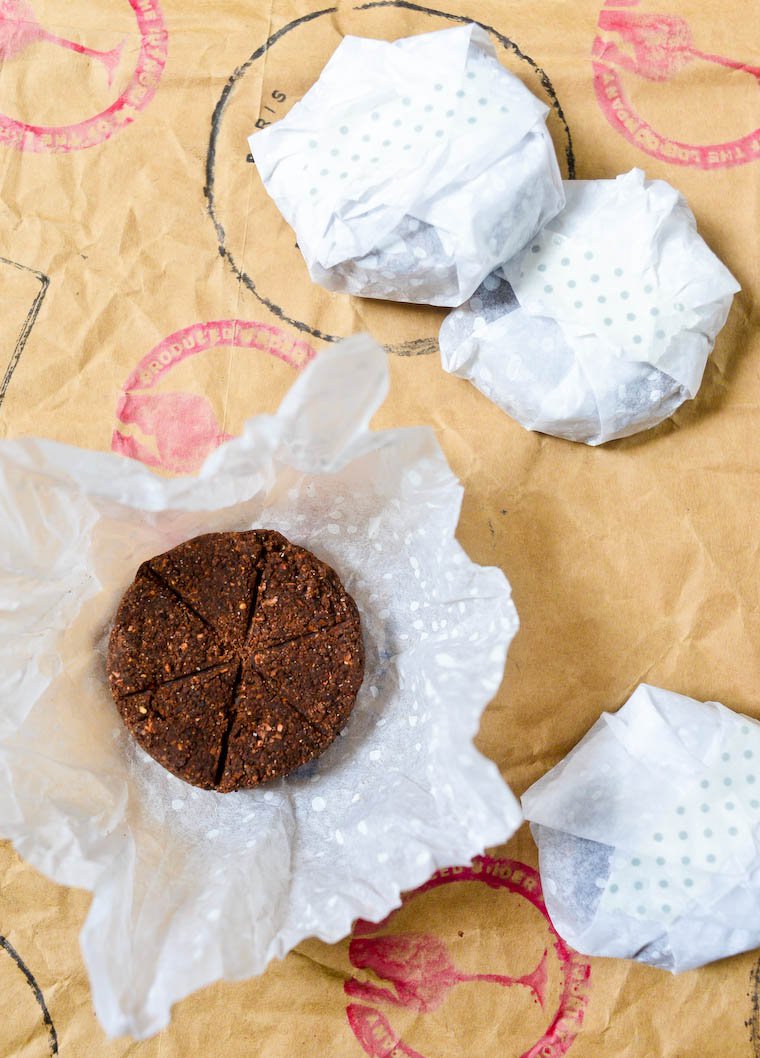 The recipe I am sharing below is adapted from a little French book I love called 1001 Secrets sur le chocolat (1001 secrets of chocolate). I have reduced the amount of sugar to get a final result that's 62% cacao, and added a touch of sea salt because everything is better with a touch of sea salt (challenge me if you like).
I hope you adopt it as a treat for yourself, as I have, and as a one-of-a-kind handmade food gift that will surprise and delight those lucky enough to have you in their life (I mean, really!).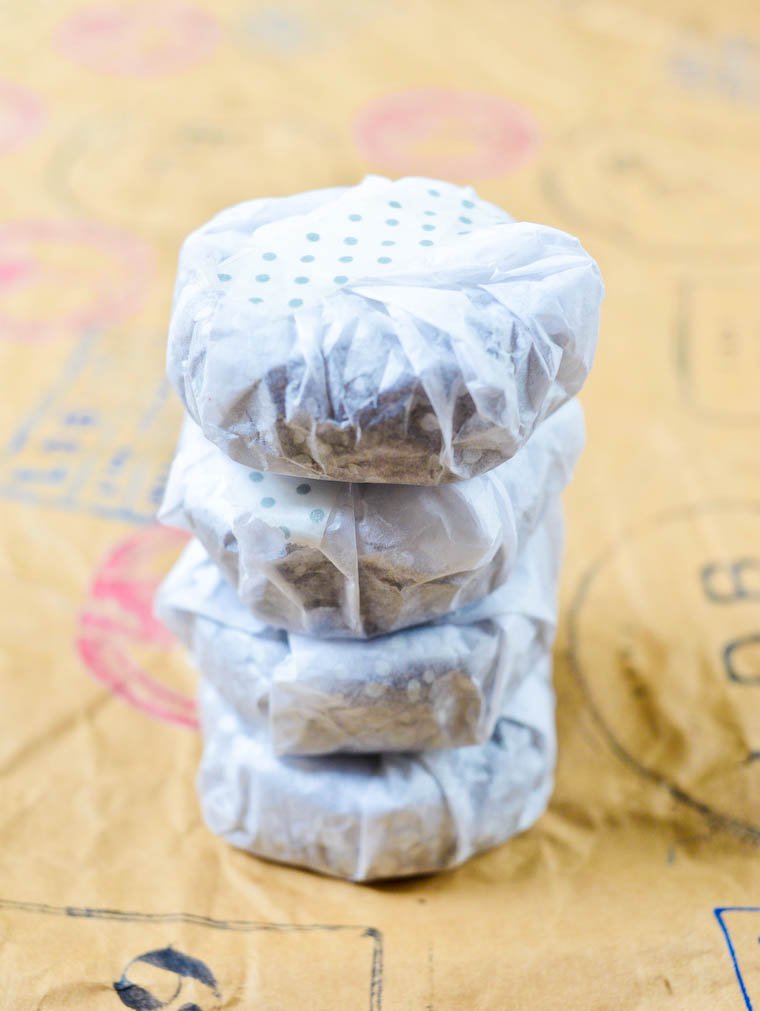 About the cinnamon I use
I am in love with the fresh cinnamon I order from Cinnamon Hill, a small company that specializes in sourcing and selling the highest-quality, freshest cinnamon from Sri Lanka and Vietnam (ordinary cinnamon usually comes from China or Indonesia). I get whole sticks, and grate them with the beautifully crafted (and highly giftable!) cinnamon grater that Cinnamon Hill has designed. Truly, you don't know what cinnamon tastes like until you've tried freshly harvested, freshly grated, top-grade cinnamon, and it makes an amazing difference in this recipe.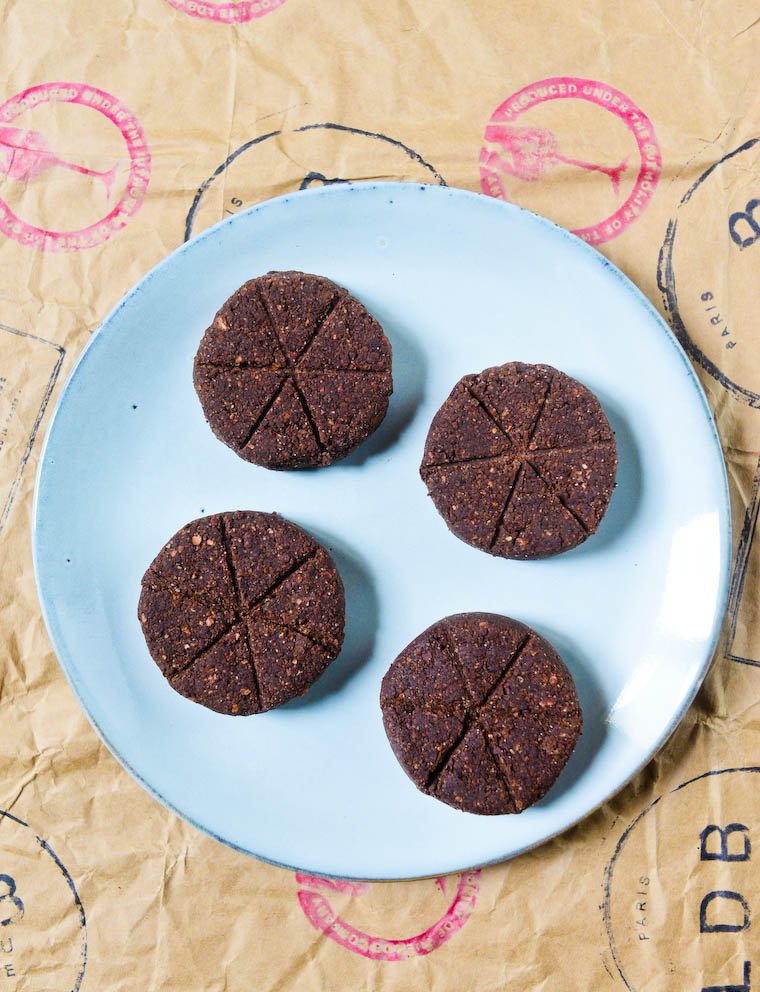 Don't miss:
• 12 Best Food Gifts for the Holidays
• 3-Ingredient Hot Chocolate (vegan)
• 10 Easy Recipes for DIY Cosmetics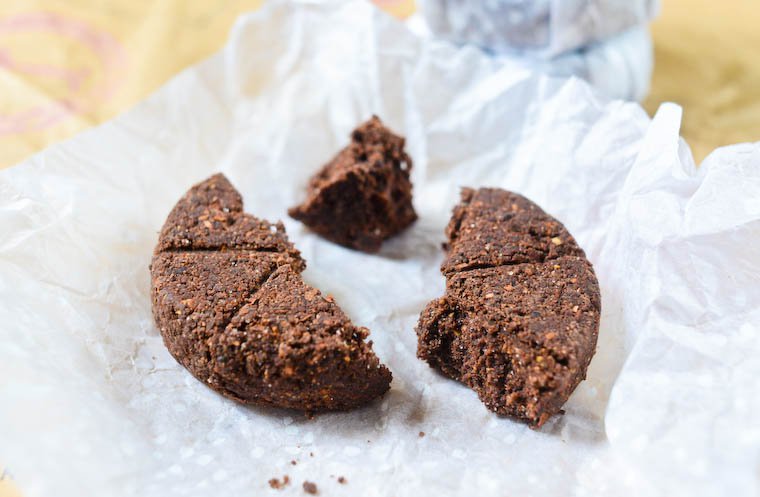 Have you tried this? Share your pics on Instagram!
Please tag your pictures with #cnzrecipes. I'll share my favorites!
Mexican Chocolate Discs Recipe
Ingredients
100 grams (3/4 cups) whole raw cacao beans (such as these)
20 grams (3 tablespoons) whole raw almonds
40 grams (3 tablespoons) unrefined cane sugar (such as this)
One 6-cm (2 1/3-inch) stick cinnamon (I use fresh cinnamon from Cinnamon Hill)
1/4 teaspoon fine sea salt
Instructions
In a sturdy blender, process the cacao beans, almonds, sugar, cinnamon, and salt until reduced to as fine a powder as you can. If you have an entry-level blender, you may get a coarser texture; be sure to stop the blender frequently to prevent overheating.
Transfer to a bowl, add 1 tablespoon water, and knead it in until the chocolate mixture starts to come together. Add a teensy bit more water if you need to, but don't add so much that it gets sticky.
Divide in four equal parts — 45 grams (1.5 ounces) each if you want to be precise — and shape each into a disk, about 6 cm (2 1/3 inch) in diameter. With the dull side of the blade of a knife, mark six portions in a star pattern on each disk.

Wrap each in parchment or food-safe tissue paper (you can cut out rounds or squares about 15 cm (6 inches) across), secure with a piece of masking tape, and refrigerate until ready to eat or gift.
This can be eaten as a treat, like regular chocolate, or melted and whisked into boiling water or milk to make champurrado, or Mexican hot chocolate, served with churros. Use 200 ml (3/4 cup plus 1 tablespoon) liquid for each disk of chocolate.
Notes
https://cnz.to/recipes/candy-mignardises/mexican-chocolate-discs-recipe/
Unless otherwise noted, all recipes are copyright Clotilde Dusoulier.