If you're one of the millions of lovebirds who embrace Valentine's Day, you are no doubt in the throes of trying to decide just what to do this year that will be fun and unusual and romantic.
May I put in a vote? Don't go out.
It's Restaurant Goer 101 that Valentine's Day is among the worst days of the year to eat out, and I have a much, much better idea for you: stay cooped up at home, and cook something simple but delicious.
My menu suggestion would be:
Start with beet hummus: it's super easy, it's pink, and you can spread it on little toasts or cucumber slices for one another;
Move on to spatchcocked chicken: it's a fun performance-style recipe to make together, the resulting chicken is finger-licking good, plus there's something ever-so-slightly suggestive about the name, and the way the chicken is splayed out in the pan (made you click!). Serve with a green salad to keep things easy and light — just be sure to check your teeth afterward;
Finish the meal with my three-ingredient French hot chocolate.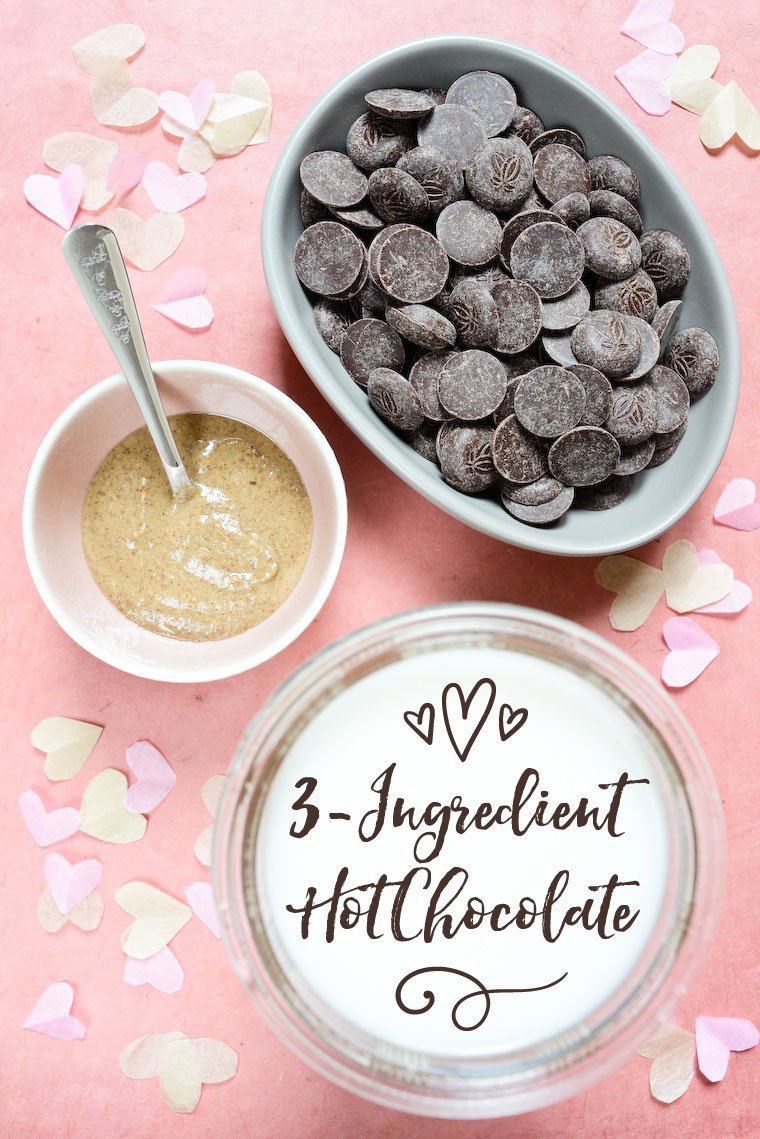 I probably don't have to sell you hard on the idea, but if you need more details, let me offer this: it is a three-ingredient recipe that takes all of ten minutes to make, and yields the most luxurious French-style drinking chocolate, intensely flavored and velvety smooth.
The secret to a really, really good cup of French hot chocolate is to use actual chocolate, rather than cocoa powder, for a super creamy consistency. Some recipes call for cream, too, but that can feel like a brick in your stomach (not the intended purpose on V-Day or any other day) so I like to bolster both texture and flavor with almond butter instead, which makes it fully vegan. Such a simple formula, you'll be amazed by how well it turns out. I'm sorry. This?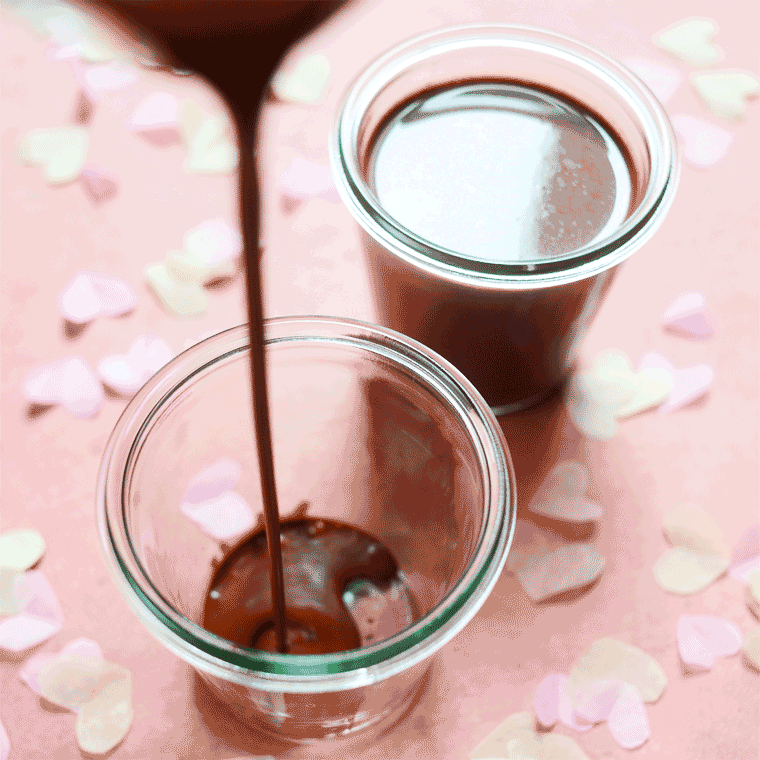 So. After this lovely dinner that you did not slave over, and once you have that cup of hot chocolate in hand, it's time for the gift, right? How would your special someone feel about a massage, one in which you actually know what you're doing?
Maxence and I are total fans of massages, and we used to go out and get professional ones on a regular basis. But then, you know: kids. So now, we chiefly rely on each other when we have tension and aches from (pick one) sitting at the computer all day, bending over the stove or tripod, wearing babies in carriers, hauling groceries home, or schlepping bikes for pre-schoolers who have changed their mind about riding their bike.
And this is where Melt: Massage for Couples comes in: it's a series of videos that teaches you professional techniques and routines for a fabulous massage as instructed by Denis Merkas, an experienced massage therapist from Australia. No special equipment necessary; hot chocolate optional.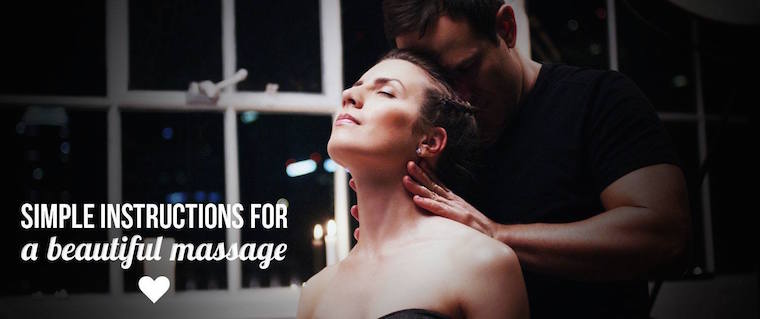 The video training is broken down into short clips that show Denis demonstrating the different tips and tricks on his wife Emma, but before you scrunch up your face and think "Eww!" let me reassure you: the tone is 100% professional and it's all filmed tastefully, with zero awkward moments, focusing strictly on the massaging technique. (If you want to get a sense of the style, watch this free intro course.)
So when Denis got in touch to ask if I would help him promote these training videos in preparation for Valentine's Day, I was instantly on board. I love the idea of giving experience gifts rather than stuff, and this is the gift that keeps on giving: you could teach yourself the beginner routine secretly in preparation for Valentine's Day, then watch it again and the remaining modules as a couple (fun idea for a date night in!), and finally benefit from that shared learning for the years and years I hope you get to spend together.
Purchasing the course gives you lifetime access to the entire series of 17 techniques and 3 full routines, which you can preview here. So consider treating yourself and your special someone to that amazingly easy French hot chocolate, plus an unforgettable massage session. It doesn't get much better than that!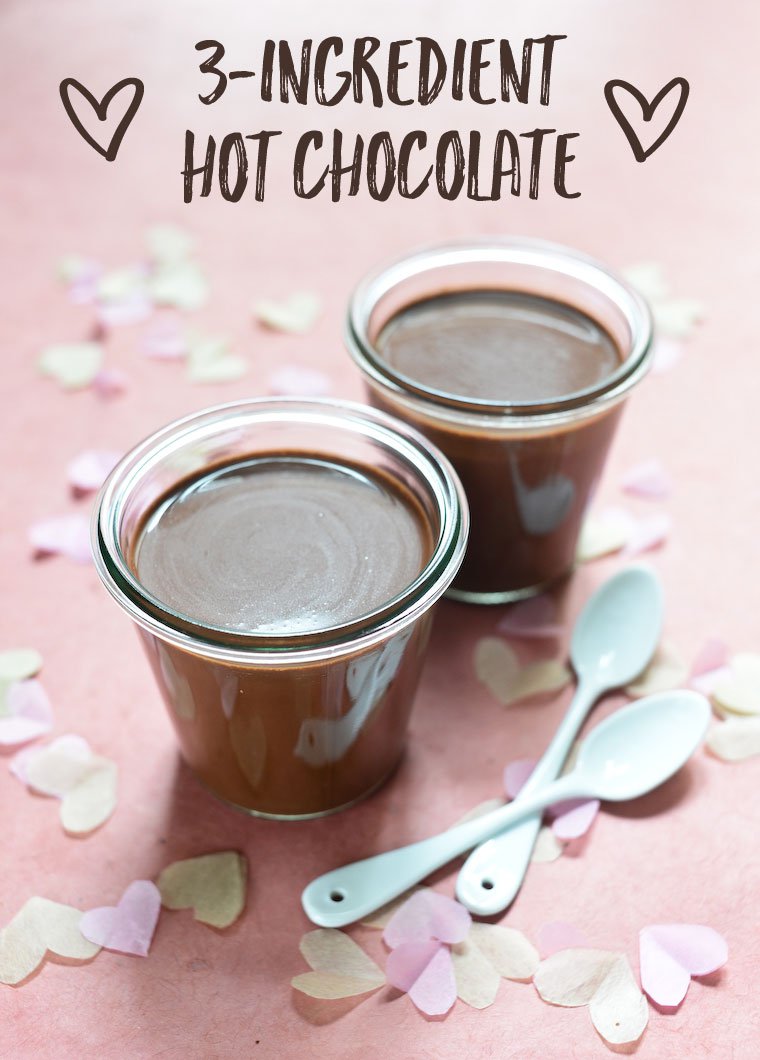 Join the conversation!
Do you make your own hot chocolate? What's your favorite recipe? And do you enjoy massages — the giving, the receiving, or both?
This post is sponsored by Melt: Massage for Couples. All words and opinions are my own. Thank you for supporting the companies who support Chocolate & Zucchini.

Have you tried this? Share your pics on Instagram!
Please tag your pictures with #cnzrecipes. I'll share my favorites!
Super Easy French Hot Chocolate (and a Massage!)
Ingredients
200 grams (7 ounces) good-quality dark chocolate, 60-75% cacao content, such as Manjari 64% couverture chocolate
480 ml (2 cups) non-dairy milk, such as rice mill, almond milk, or oat milk
60 grams (1/4 cup) all-natural unsweetened almond butter
Instructions
Chop the chocolate finely with a chef's knife (or in a food processor or blender) and place in a mixing bowl. (The chocolate I use comes in coin-like pieces, you win! No chopping necessary.)

Bring the milk to a simmer over medium heat. Pour one third the milk into the chocolate.

Whisk well until you get a smooth and shiny consistency.

Whisk in the remaining almond milk in two additions, then the almond butter.
Divide among four cups (see note) and serve.
Notes
If it's just the two of you (as it probably should on Valentine's Day), reserve the extra two servings in the refrigerator. They will make fabulous chocolate creams the next day, served cold and optionally sprinkled with crushed butter cookies or some granola.
You can use the nut butter of your choice here; hazelnut butter works beautifully for a Nutella-style hot chocolate!
If you like liqueur in your hot chocolate, jazz this up further by adding 1 to 2 tablespoons amaretto (almond-flavored) or Grand Marnier (orange-flavored) to taste, as you add the almond butter.
https://cnz.to/recipes/drinks/easy-french-hot-chocolate-vegan/
Unless otherwise noted, all recipes are copyright Clotilde Dusoulier.