Every summer when the good local tomatoes arrive, I think I will never ever get enough of them. I picture myself diving into a ball pit filled with tomatoes and paddling about for hours like kids do at IKEA.
But then after a few weeks of tomato frenzy, I am suddenly faced with what seemed utterly impossible before: we have too many tomatoes to eat them all.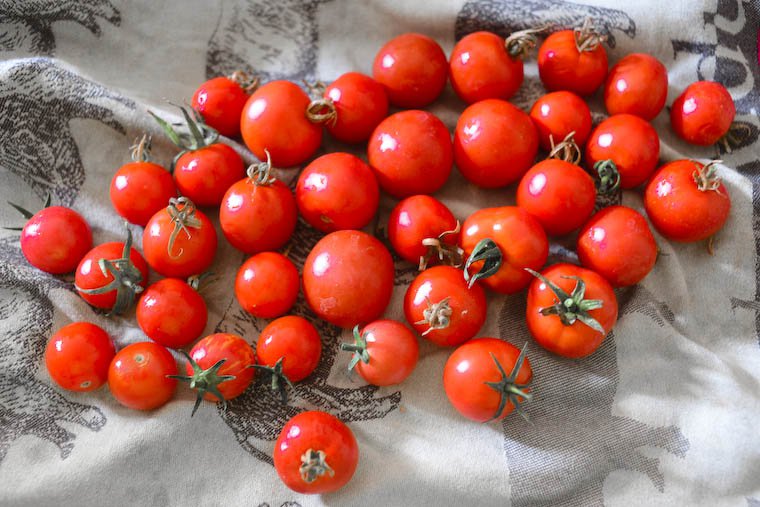 And that's when I start making batches of slow-roasted tomatoes — tomates confites in French — which are a fine way to eat them, in salads, sandwiches, and pasta dishes, and also freeze really well.
Contrary to what some recipes have you do, I don't skin the tomatoes before roasting because I don't mind the skin and who wants to skin plum tomatoes in the summer heat?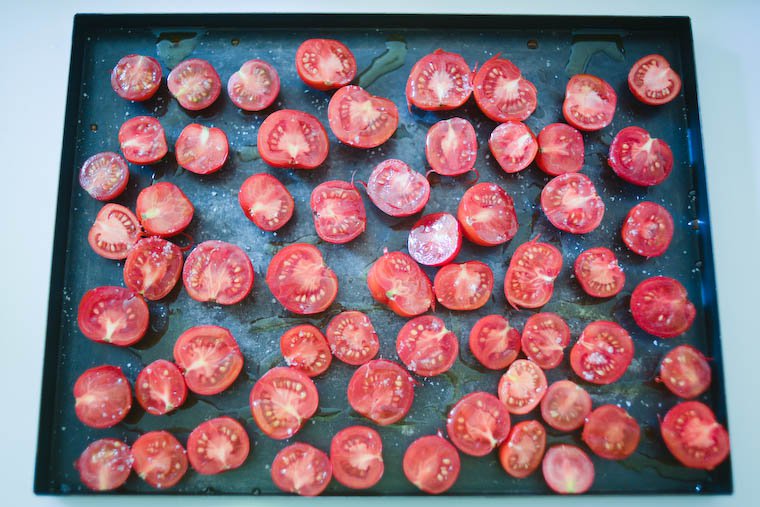 It usually take two and a half hours in my oven to get the tomatoes to the consistency I'm looking for, the edges wilted and curled, but still the memory of plump flesh. This is quite different from sun-dried tomatoes, which tend to be a bit leathery for my taste.
Slow-roasting concentrates the tomato flavor in subtle and beautiful ways, and accentuates their sweetness.
I typically choose to season my slow-roasted tomatoes with salt and pepper, and sometimes ground chili pepper or dried herbs. It depends if I want to make "plain" tomates confites, and add my choice of herb when using them in a dish, or want them pre-seasoned.