Like most French children, the boulangerie played a big role in my earliest food memories.
The corner bakery was the mythical place where snacks were purchased after school, where grownups could be observed closely while waiting in line with one's mother for the Saturday lunch baguette, and where one secretly went to buy a few centime's worth of candy to sneak into one's room and share with one's sister.
My allegiances to after-school snacks came and went. There was a long period of getting a milk bun (pain au lait) with a bar of milk chocolate unwrapped, unfoiled, and pushed right in. I never cared for pain aux raisins (eww raisins) but I was all over the almond croissants.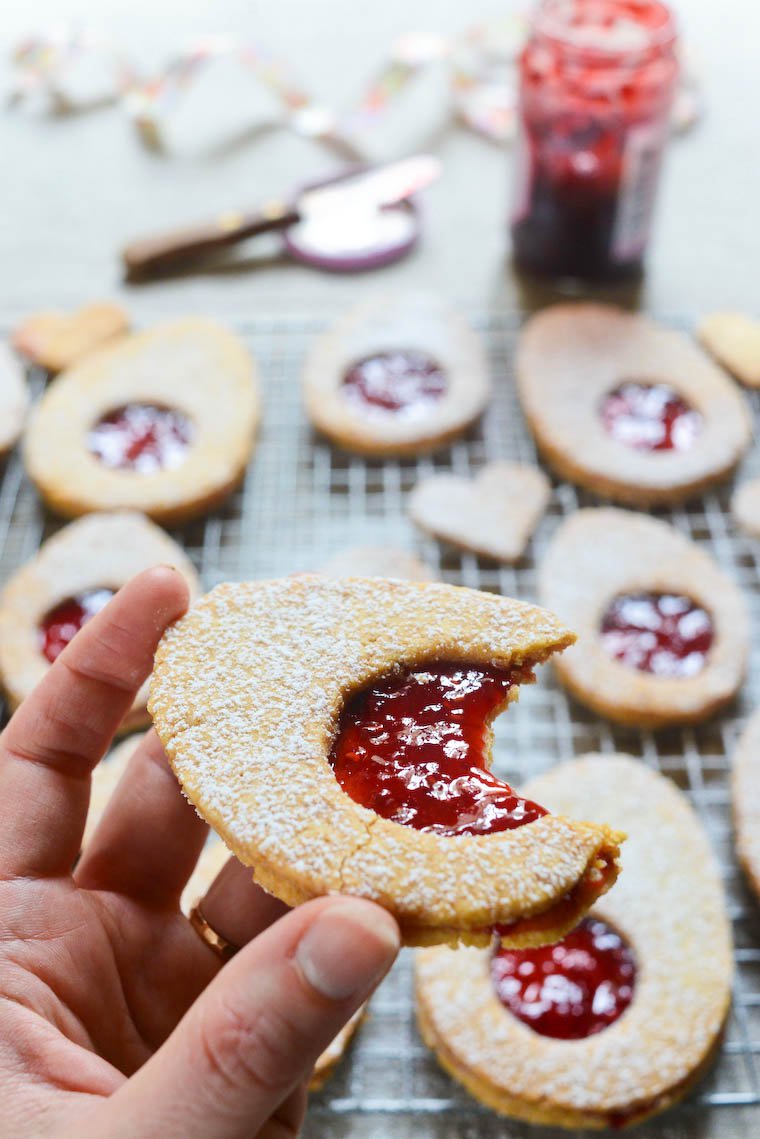 One of my all-time favorites was the lunettes à la confiture ("jam spectacles"), a football-shaped, sugar-dusted cookie sandwich with scalloped edges, and two holes cut out to reveal the layer of jam holding the sablés together (see this video).