Every once in a while, I develop a fixation on a particular sauce or condiment that makes everything taste more interesting.
I've had a pretty intense tahini sauce phase, which I haven't quite recovered from, and a ginger and scallion sauce phase as well, both of which have left lasting marks on my repertoire.
But my current favorite is a sauce I now think of as my magic sauce. It's a super simple combination of sesame oil, lime juice, and fish sauce that you add to your dish — any dish! — just before serving, and gives it a most rewarding depth of flavor.
The inspiration first came from a dish of cold, roasted cauliflower that I had in early May at Le Mary Celeste, a great little bar in the Haut Marais that serves shellfish and fabulous small plates cooked by Canadian-Chinese chef Haan Palcu-Chang.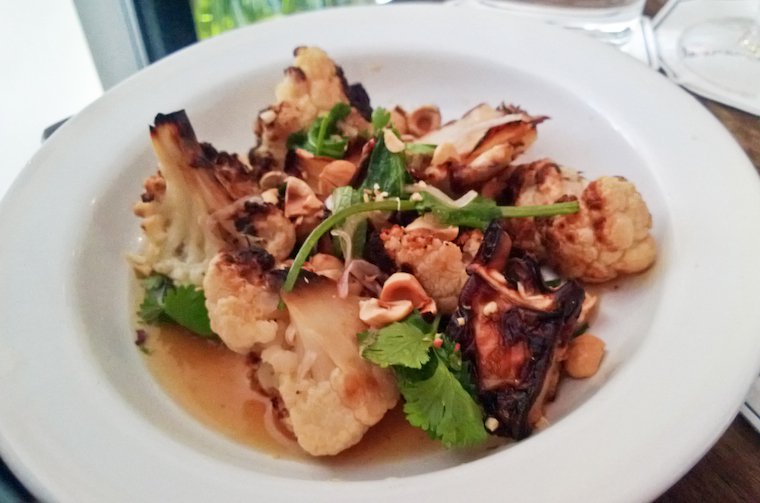 It was served in a soup plate with roasted hazelnuts and fresh cilantro, and the dressing that pooled at the bottom reminded me of the typical dressing for bun bo, the Vietnamese noodle salad that Parisians love love love. And like most things I've tasted at Mary Celeste, where the menu changes daily, it was stop-you-in-your-tracks good.
It is with that idea in mind that I made up the formula for my sauce a few days later. Bun bo dressing, or nuoc cham, is typically a runny dressing made with fish sauce and lime juice, sugar, garlic, and chili, but I chose to make something more akin to a vinaigrette, using just the fish sauce and lime juice, and adding sesame oil.
I first served it over roasted cauliflower, but have since enjoyed it over all kinds of sautéed vegetables as well as steamed fish, and it is astonishingly good in a vegetable stir-fry with a little ground beef and lemongrass. It is the kind of sauce that instantly raises the flavor bar by a few notches, and I am so glad I have it on my team now.
Depending on my mood and time resources, I sometimes add peanut butter to make it creamier (this version is particularly good over sautéed zucchini), and some chili sauce and garlic to make it even more complex, but the basic trinity of sesame oil, lime juice, and fish sauce is really all you need in a pinch.
What's your magic sauce, and what do you use it with?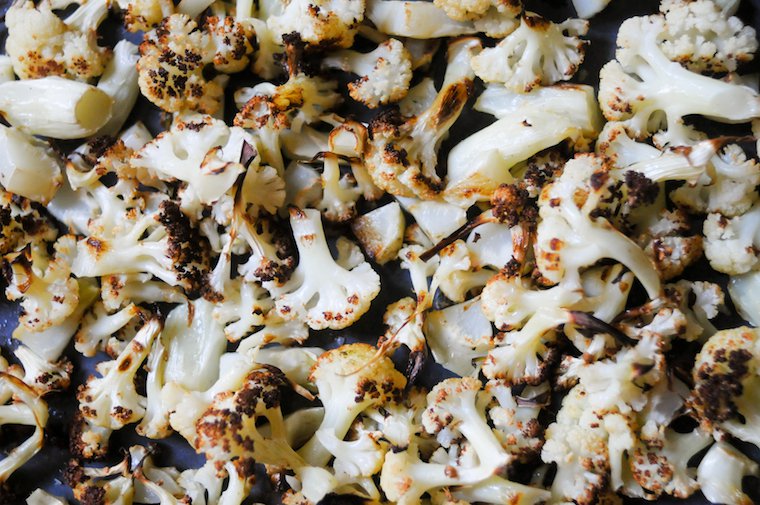 Have you tried this? Share your pics on Instagram!
Please tag your pictures with #cnzrecipes. I'll share my favorites!
Ingredients
2 tablespoons sesame oil
2 tablespoons freshly squeezed lime juice (lemon juice may be substituted, but lime is better)
2 tablespoons fish sauce, a.k.a. nuoc mam or nam pla in its respective Vietnamese and Thai incarnations (look for it at Asian markets)

Optional additions:

2 tablespoons all-natural smooth peanut butter
chili sauce, to taste
one clove garlic, finely minced or pressed
Instructions
In a small bowl, combine all the ingredients, whisking to emulsify.
Drizzle just before serving over raw or cooked vegetables, fish or shellfish, or meat.
Notes
Because fish sauce is fairly salty, make sure you go easy on the salt content of the dish you put it on.
https://cnz.to/recipes/sauces-condiments/magic-sauce-recipe/
Unless otherwise noted, all recipes are copyright Clotilde Dusoulier.