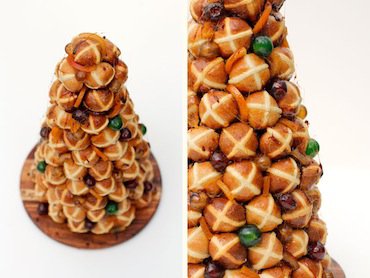 A few of my favorite finds and reads for April:
~ How to cook perfect Japanese rice.
~ About family-owned food businesses: Mark Russ Federman on his Russ & Daughters book.
~ Female chefs weigh in on what it's like to always get asked about being a woman.
~ Avert your eyes if foul language bothers you. Otherwise, enjoy.
~ MRIs of fruits and vegetables.
~ Taking hot cross buns to new heights.
~ How to create a style guide for your blog.
~ Haiku detection in the New York Times.
~ 100 rules of dinner.
~ Julie Lee's gorgeous food collages.
~ Making flatbread in Lebanon.
~ Foolproof poached eggs.
~ Scrollable baklava.
~ Thirteen things you can do in 2013.
~ Five years of hand-drawn sandwich bags.
~ Park Slope-style food coop comes to Paris.