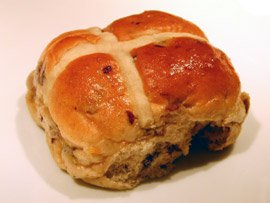 And here we are, back from a fabulous week-end in London! Our friends Zoe and Richard (wonderful and kind and funny and smart) had invited us to stay at their house in Lightwater (lovely and bright and cosy and welcoming). We spent two fun-filled days together, walking and shopping, talking and joking, eating and drinking, and just generally having a grand time. And! and! and! I got to meet a food blog friend in real life!
Here is an account, as food-focused as truly yours!
# of Restaurant meals eaten : 3
– At Felicitous in Notting Hill, a delightful picnic of antipasti and bagels in their tiny downstairs seating area (sprouted beans salad, marinated artichokes, roasted asparagus, smoked kalamata olives, herb sausages with relish).
– At The Red Fort in Soho, a hip yet delicious take on Indian food (venison in mango sauce, baby aubergines with coriander and tomato).
– At The Wolseley in Piccadilly, my first ever "high tea" (a feast of assorted finger sandwiches, fruit scones with clotted cream and strawberry jam, assorted pastries and a pot of Assam tea served with an tiny hourglass to time perfect infusion) in a beautiful and impressive 1920's décor.
# of Cool bars visited : 2
– The Criterion (where they have awesome bottles of Pouilly Fumé)
– The American Bar at the Savoy (where they serve the world's tiniest bottles of Diet Coke)
# of World's tiniest bottles of Diet Coke brought back so my friends won't think I'm making it up : 1
# of Delicious home made food items sampled : 5
– Zoe's lasagna, the best I've ever had
– Zoe's scrumptious puffed apple pancake
– Zoe's family nut bread, one of the 14 loaves baked by Zoe and her grandmother for Christmas in Seattle
– Richard's grandmother's strawberry jam and orange ginger marmelade, made for her church fund raising
# of Recipes shared by Zoe the amazingly talented cook : 2
– Zoe's best lasagna ever
– Zoe's scrumptious puffed apple pancake
# of Foodie Heavens in which I behaved like a kid in a candy store : 2
– Books for Cooks, following Jackie's excellent advice
– Fortnum & Mason
# of Food related books purchased : 2
– It Must Have Been Something I Ate, by Jeffrey Steingarten
– The Recipe Writer's Handbook – Revised and Updated, by Ostmann and Baker
# of Food magazines bought : 1
# of Food items brought back : 253
Broken down into :
– Jars of Blueberry Curd : 1
– Jars of English Mustard with Horseradish : 1
– Crunchie bars : 2
– Assortment of Walker shortbreads in decorated metal box : 1
– Marks & Spencer Hot cross buns : 6
– Bags of Marks & Spencer extra-strong tea (my parents' favorite) : 240
– Marks & Spencer Indian dishes : 2
# of Marks & Spencer Indian dishes burst open in luggage : 1
# of Cool gifts purchased for self : 3
– A multicolored angora wool hat, at Accessorize
– A beautiful mug with the word "fresh" engraved in purple on it, at Ceramica Blue
– A cute tea ball decorated with a little green and yellow teapot
# of cute Tea balls decorated with a little green and yellow teapot I immediately broke while opening the package : 1
# of Beautifully sunny and crisp days : 2
# of Miles walked around the city : 1.7 gazillions
# of Knees rendered sore in the process : 2
# of Surreal orange suns watched in a collective state of hypnoses : 1
The Weather Project by Olafur Eliasson at the Tate Modern Gallery
# of Footbridges crossed over the Thames : 1
# of Martians seen : 1
Woking is the setting for a scene in H.G.Wells' 1898 War of the Worlds, and an awesome statue was built to celebrate the novel's centenary. Needless to say we just had to see this.
And last but definitely not least…
# of Food blog friends I was thrilled to meet in real life : 1
Jackie, my alter ego from The Daily Bread, with whom we had tea at the Wolseley on Sunday.
# of Food blog friends who turned out to be exactly as beautiful and friendly and funny and interesting as I expected her to be – if not more so : 1
# of Exciting food gifts generously offered by said food blog friend : 8
A box of Marrons glacés from Italy, 3 Packages of Reese's Peanut Butter Cups from America, 3 Caramel Shortcakes from Great Britain, and 1 jar of Red Onion Confit from Jackie's kitchen.
I know she intended to blog about this yesterday night and have refrained from reading her version before posting this – to avoid bias you see – but off I go now!
Restaurants
Felicitous
(also a food store)
19 Kensington Park Road
London W11 2EU
+44 20 7423 4050
The Red Fort
77 Dean Street
London W1D 3SH
+44 20 7437 2115
The Wolseley
160 Piccadilly
London W1J 9EB
+44 20 7499 6996
Bars
Criterion
224 Piccadilly
London W1V 9LB
+44 20 7930 0488
The American Bar
The Savoy Hotel
Strand
London WC2R 0EU
+44 20 7836 4343
Stores
Fortnum & Mason
181 Piccadilly
London W1A 1ER
+44 20 7734 8040
Books for Cooks
4 Blenheim Crescent
London W11 1NN
+44 20 7221 1992
Ceramica Blue
10 Blenheim Crescent
London W11 1NN
+44 20 7727 0288