I am very, very passionate about croissants; I think it's about as close to perfection as a single baked good can get.
I love the contrast of textures between the crunchy tips, the thinly crisp outer shell, and the moist, tender insides. I love how the combined flavors of butter and flour are fundamentally enhanced by a properly conducted fermentation. I love a warm croissant fresh out of the oven, but I love one that's been sitting for an hour or two even more. And in truth, I like a day-old, chewy croissant as well. (Unless I decide to turn it into an almond croissant.)
I find that the croissant is an excellent product to judge a baker by, as there is truly nowhere to hide: a croissant reveals the quality of your ingredients and your skill level in the most transparent manner. It is such a simple preparation in theory, yet one that is radically shaped by the hand that makes it.
I recently contributed an article about the best croissants in Paris to the spring 2016 issue of Bake from Scratch, an American magazine devoted to (you guessed it) baking. This particular issue is all about France, and my piece involved research and interviews, a lot of cycling around the city, and a lot of tasting.
I boiled it all down to (my personal selection of) the best croissants in Paris, which I'm delighted to share with you today. As you'll see in the pictures below, each of these croissants has a distinctive personality, but all can be trusted to deliver the most delicious whoosh of flaky butteriness in an irresistibly golden, brittle package.
If you're ever in Paris, here's where I recommend you get your croissant fix:

Claire Damon's is one of the few pastry shops in France run by a female chef; her picture-perfect croissant is the one heading this post! Stark black décor — don't be intimidated! — and top-notch range of pâtisseries, viennoiseries, and breads.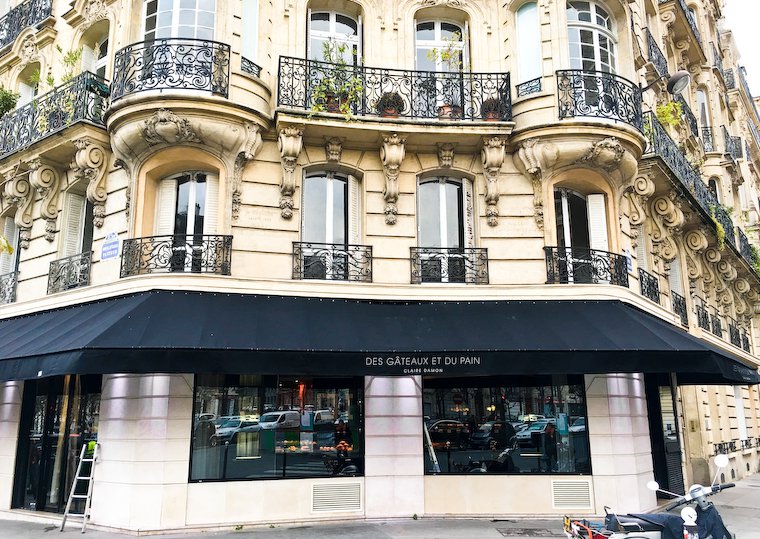 Des Gâteaux et du Pain
63 bd Pasteur, 75015 Paris
M° Pasteur
Closed Tuesdays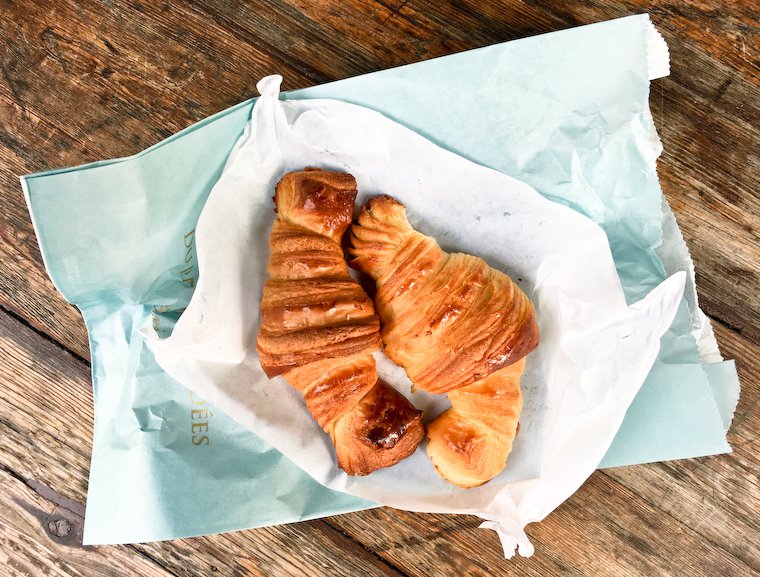 Christophe Vasseur offers a short range of superbly crafted goods. In addition to his rather unconventional croissant — see how it's shaped almost like a knot? — you should try the signature Pain des Amis, a slow-fermented loaf with a smoky flavor, and his escargots (snail-shaped pastries).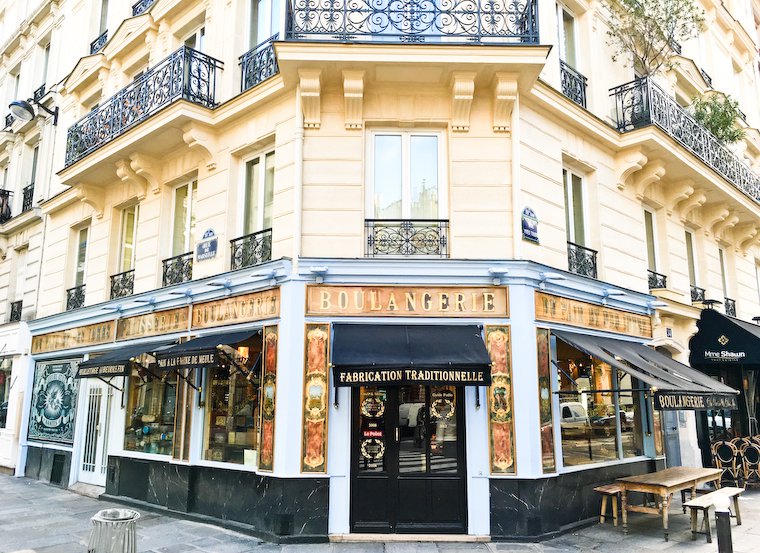 Du Pain et des Idées
34 rue Yves Toudic, 75010 Paris
M° Jacques Bonsergent
Closed Saturday and Sunday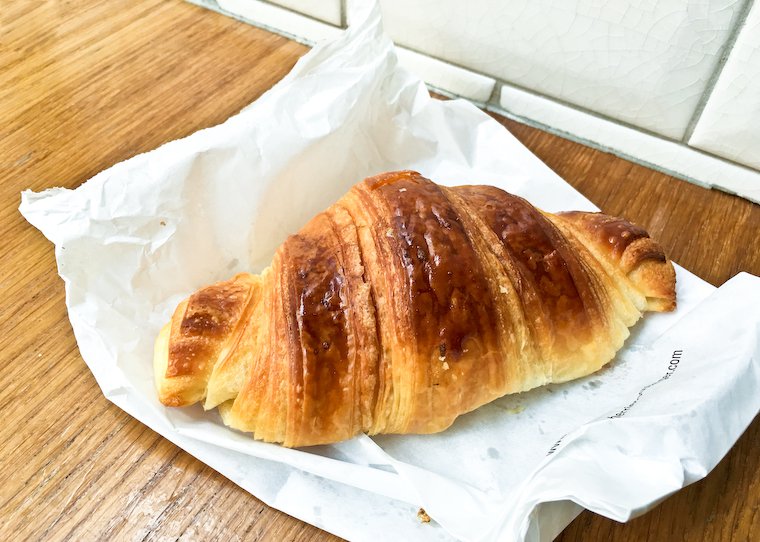 Gontran Cherrier is France's favorite celebrity baker; he hosts a television show that has him hunting for the best boulangeries in France. More than that, though, he is an excellent artisan and I love his selection of viennoiseries and specialty breads, including this rye and red miso loaf.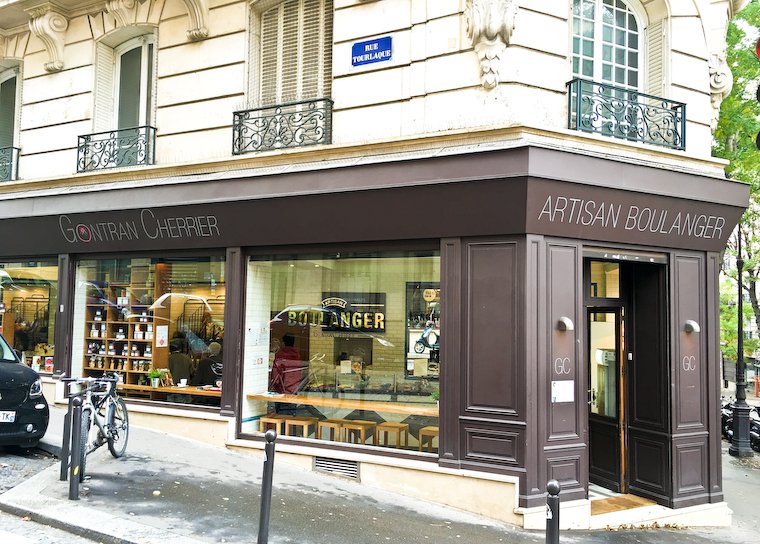 Gontran Cherrier
22 rue Caulaincourt, 75018 Paris
M° Blanche
Closed Wednesdays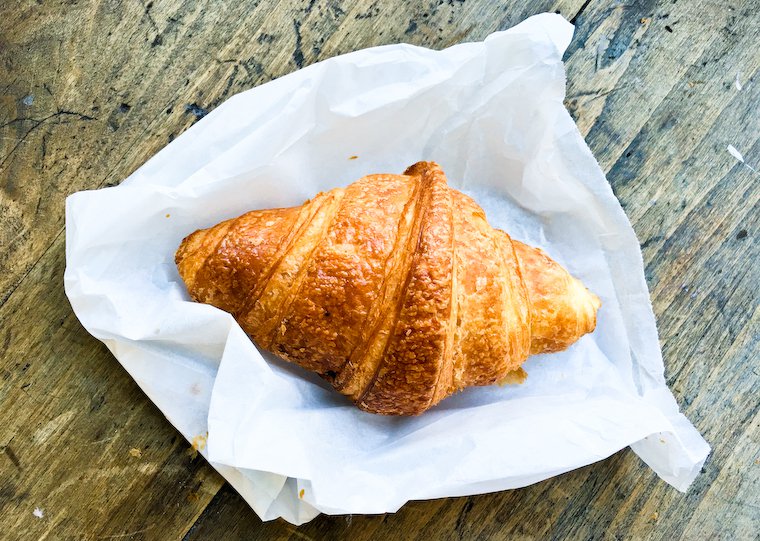 Benoît Castel's bakery and pastry shop is a modern and attractive space with an open area where you can see the pastry team at work. The Ménilmontant location does a very popular brunch on the weekend.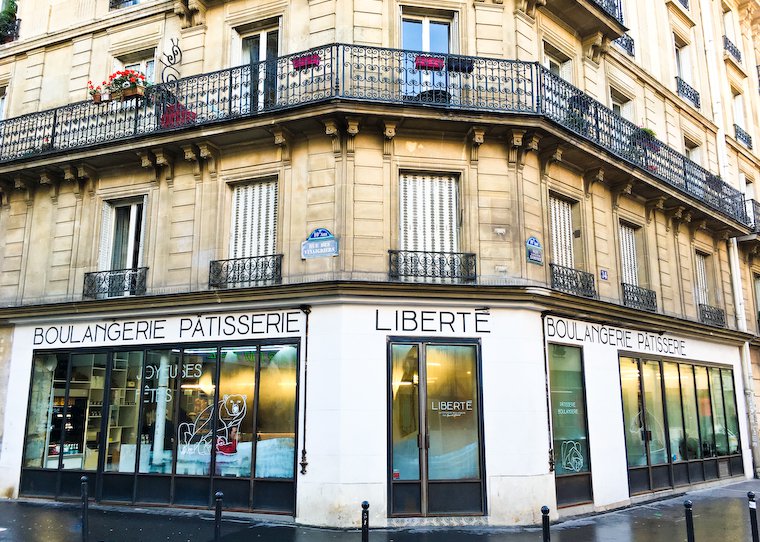 Liberté
39 rue des Vinaigriers, 75010 Paris
M° Jacques Bonsergent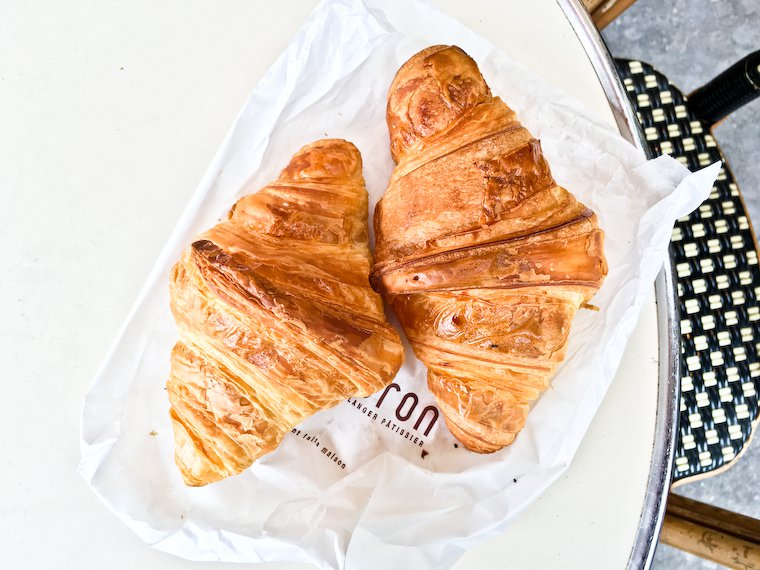 Saibron's bakery, facing the bustling Place d'Alésia, has a roomy café area where you can sample your purchases. A good breakfast destination!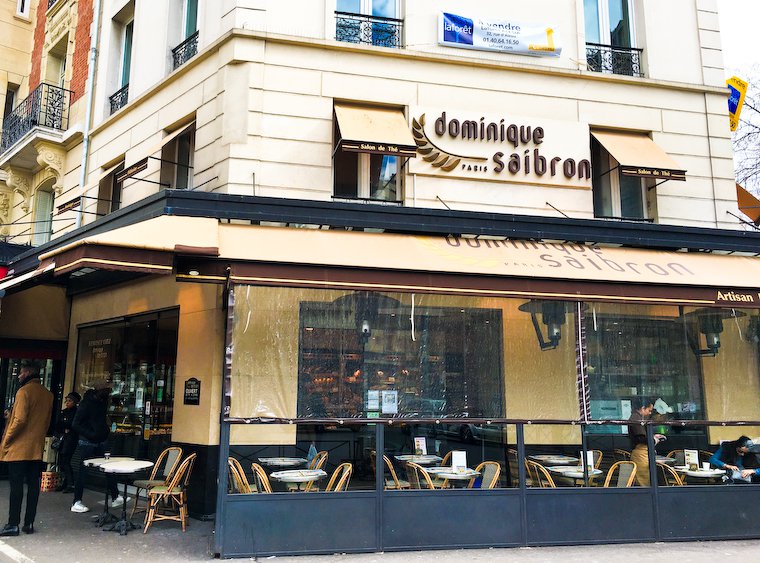 Dominique Saibron
77 avenue du Général Leclerc, 75014 Paris
M° Alesia
Closed Mondays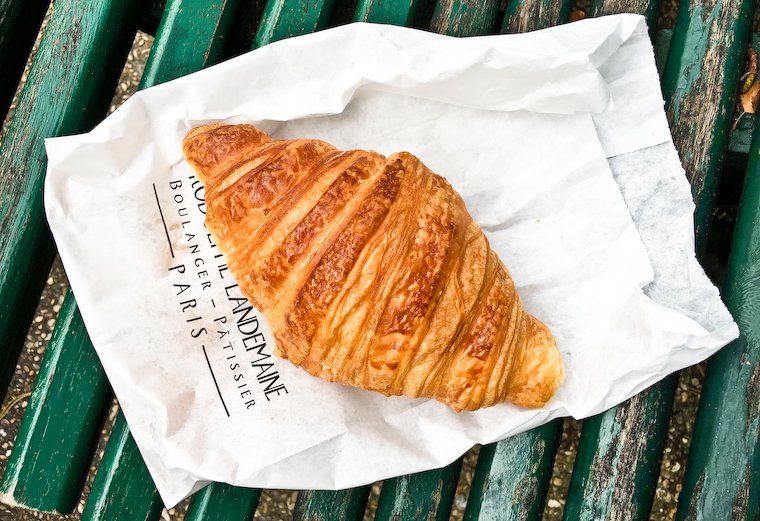 Rodolphe Landemaine is a talented young baker with a dozen bakeries to his name. The croissants are prepared in a central lab, then baked fresh in each bakery, so you'll get the same quality regardless of the shop you visit.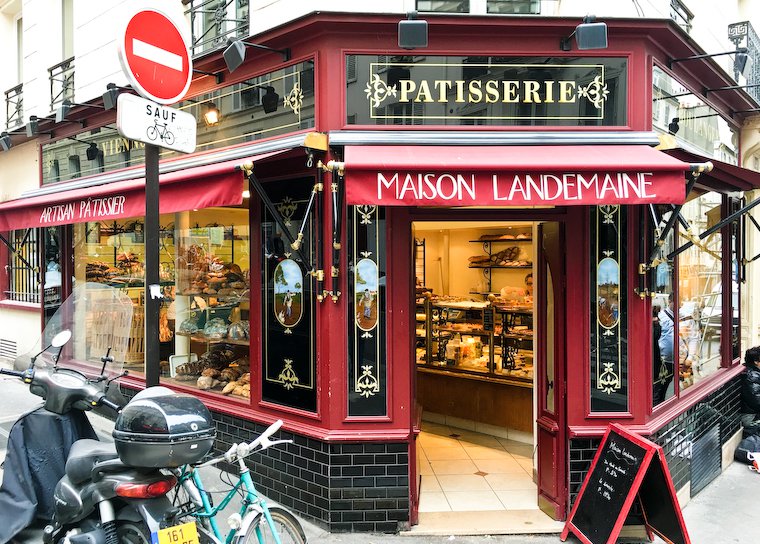 Maison Landemaine
26 rue des Martyrs, 75009 Paris
M° Notre-Dame-de-Lorette
Closed Mondays
Join the conversation!
Do you have your own opinion on who makes the best croissant in Paris? And are you able to get quality croissants where you live?
Further reading: If you read French, check out Raids Pâtisserie's croissant post, and Le Figaro's selection as well (subscription required).
Note: Most of the bakeries listed have multiple locations; find them all on my Paris favorites map!