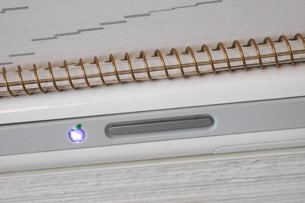 If you have been keeping an eye on the moblog, you may have noticed that I have just taken a lightning trip to NYC.
The main reasons for this trip were to brunch with Adam in Brooklyn and to buy a mosquito helicopter for Maxence, but I also managed to squeeze in a series of meetings and work sessions with my publicist, to prepare for the upcoming release of my cookbook in May.
Good things are in the works, but what I am most pleased to announce is that we are planning a US book tour that will take me to NYC, Boston, Chicago, Seattle, and San Francisco between May 15th (my "on-sale date") and May 24th. I will post a detailed schedule of the events as soon as all of them are set, and I also intend to organize a book launch party of some sort in Paris, most likely in June.
In other news, I am currently reading through the proofs of the British edition (note: the cover is being redesigned as we speak), which will also be released in mid-May. This edition will have metric measurements (yay!) and lots of words like neighbours and aubergine. It is the edition that will be distributed in New Zealand and Australia, as well as in British import bookstores in France.
To those of you who have been eagerly awaiting an edition in traditional Chinese characters, I am happy to say that it is going to happen, for a Taiwanese publisher has purchased the translation rights. We are also talking to publishing houses in several European countries, including France.
In the meantime, to keep myself busy as I wait for the finished copies to return from the printer, I have been devoting most of my time to a second book project: a food-oriented guide to Paris that is scheduled for publication by Broadway in the spring of 2008.
~~~
For previous installments of the Book Update series, see:
– Part I: The Book Deal
– Part II: The Recipes
– Part III: Recipe Testing
– Part IV: Food Photography
– Part V: Done!
– Part VI: What Happens Next?
– Chocolate & Zucchini: Daily Adventures in a Parisian Kitchen