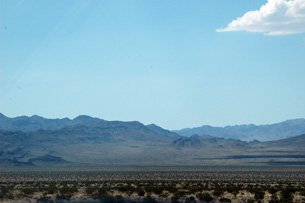 Maxence and I are back from our roadtrip across the US — still a bit jetlagged, but extremely pleased with how it went. 4,952 miles driven in 17 days through 7 states: in order of appearance, Florida, Alabama, Mississippi, Louisiana, Texas, New Mexico, Arizona, and California. Stupendous landscapes, extremely kind people along the way (except for that one tattooed psycho in a pick-up truck, but that was fun in retrospect), fabulous roadfood, all the ingredients were there to make our vacation precisely the kind of adventure-filled trip we were hoping for.
So, how does one write up such a journey, where does one begin? I could of course transcribe my moleskine notes here, but even I can't quite make out what I wrote in some places, so I will just go with a collection of thoughts from the road and the table.
– Feed me a burger a day and I'm a happy girl. I didn't eat a burger a day because quirkier food specialties beckoned, but I would have otherwise, and still managed to gobble up six of them — about six times more than I normally do in a year.
– Put jalapeño in anything and I'll order it. Especially if it's a burger, and especially if they add bacon so you can call it breakfast (Tecolote Café in Santa Fe, New Mexico).
– Put crawfish in anything and I'll order it. Driving through Louisiana, I thought I might just turn into one. I would have become the world's first crawfish who blogs.
– Fresh boiled peanuts are good. They burn the tips of your fingers if you're sitting on the passenger seat and are hence the appointed boiled peanut peeler, but their flavor, which comes closer to that of edamame (green soybeans) than that of dry roasted peanuts, will make it worth your while. We got ours from a roadside stand in Florida, where the lady's eyes clouded with worry when we told her about the trip we were taking: she warned us against the many dangers of the road ahead (bandit hitch-hikers in particular) and gave us perfectly ripe Georgia peaches that made our hands smell like cotton candy afterwards.
– Ice-cream always tastes better if someone crushes good stuff into it (say, cookie dough, peanut butter cups, Oreo cookies, or mini-marshmallows) on a cold stone while dancing to disco music (Amy's ice-cream, Austin, Texas).
– Brewing companies and Irish pubs are great spots to watch the World Cup on giant screens, and you might be pleased to notice that the majority of spectators roots for the French (and why wouldn't they, I ask?).
– Soft-shell crabs are a wonderful gift of the sea, whether sautéed in garlic butter (The Crack'd Conch in Key Largo, Florida) or fried to a golden shade of crisp (Bon Ton Café in New Orleans, Louisiana or even better, Café des Amis in Breaux Bridge, Louisiana).
– Drive-ins (where you park, order from a speaker, and wait for the pretty girl in a cap to bring your meal to your car so you can properly make a mess of it on your front seats) are much more fun than drive-thrus, and I like tater tots better than fries (Sonic, a drive-in restaurant chain mostly represented in Southern states).
– Pulled pork (pork meat that is slowly smoked over a barbecue pit until it is so soft it can be pulled from the bones by hand) is the American equivalent of duck confit, and the soft, moist shreds of meat are just as irresistible. And after a meal of BBQed meat (tip: you don't have to finish what's on your plate), if you concentrate really hard, you will find that there is always a little room to share Mrs. Waits' goopy banana pudding (The Brick Pit in Mobile, Alabama) or a slice of pecan pie (The Goode Co. Barbecue in Houston, Texas).
– After just a few days of the roadfood diet, you will start having wild dreams of fresh greens. If iceberg lettuce is all that can be found, take it anyway. Just make sure they hold the Kraft shredded cheese.