If there was a candy making for dummies book (what am I saying, of course there is one) this recipe would deserve a prominent spot.
No sugar thermometer, no elaborate trick, very few opportunities for a major burn (unless you really apply yourself). Just a bit of boiling, stirring, and baking, and still these minimal efforts will yield something delicious that anyone will recognize as candy.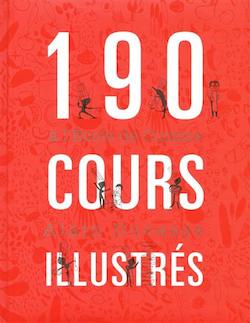 The technique was brought to my attention by a post on Rose & Cook, a French food blog I've only recently discovered and is one of my latest favorites. The post in question was about a chocolate and hazelnut cookie recipe that the author had drawn from the book 190 Cours illustrés à l'Ecole de cuisine Alain Ducasse, a big book that is in fact a compilation of recipes and step-by-step pictures drawn from the many smaller "Leçon de cuisine" books that Alain Ducasse's publishing house has issued about various culinary themes over the years.
I actually have a copy of this thick tome myself, but I hadn't particularly noticed the cookie recipe, nor had I realized that it contained a short but powerful little sub-recipe for noisettes sablées — literally "sandy hazelnuts" — that you were directed to fold into the cookie dough. But Rose (I assume such is the name of the author of the Rose & Cook blog, though it's not clear) pointed out that the candied hazelnuts were particularly irresistible, and the recipe looked so simple I tried it as soon as I had a moment.
The recipe didn't quite work for me as written: there was way more syrup than was needed to coat the quantity of nuts listed, so I reduced the quantity of water slightly and doubled the amount of nuts, using both hazelnuts and almonds. I also sprinkled on some salt, because it felt like the right thing to do (it was).
A mere twenty minutes later, I was standing over a tray of candied almonds and hazelnuts in their golden brown sugar coating, waiting impatiently for them to cool just enough for me to try a bite into their crisp and lightly caramelized outer shell.
And after some extensive tasting (ahem), I can imagine a million uses for these: in cookie or brioche dough, certainly, but also to garnish fruit (or vegetable) salads, fold into or serve on top of ice cream, embed in homemade chocolate bars, simply snack on (they pair well with dried fruit or a square of dark chocolate in the afternoon), or give away in little bags or jars with a pretty ribbon. You could also imagine all kinds of spiced variations, though I myself prefer to keep the flavors simple here.
What would you use those in, and what's your favorite easy candy to make?

Have you tried this? Share your pics on Instagram!
Please tag your pictures with #cnzrecipes. I'll share my favorites!
Easy Candied Almonds and Hazelnuts Recipe
Ingredients
50 grams (1/4 cup) white sugar (don't use unrefined sugar: the impurities it contains would prevent it from candying properly)
100 grams (3.5 ounces, about 1 cup) whole almonds, not blanched
100 grams (3.5 ounces, about 1 cup) whole hazelnuts, not blanched
3/4 teaspoon fleur de sel or other flaky sea salt
Instructions
Preheat the oven to 150°C (300°F) and line a rimmed baking sheet with parchment paper.
In a medium saucepan, combine the sugar and 15 ml (1 tablespoon) water. Place over medium heat, stir just until the sugar is completely dissolved, then bring to the boil without disturbing.
Remove from the heat, add the almonds and hazelnuts, and stir until evenly coated. Pour onto the prepared baking sheet and spread out into a single layer with a spatula. Sprinkle with fleur de sel.
Insert in the middle of the oven and bake for 20 minutes, stirring with a spatula every 5 minutes, until the nuts are coated with a golden brown crystallized sugar crust.
Let cool completely before transferring to an airtight jar. Once they're in the jar, take care not to shake it too much, or the sugar crust will loosen and fall on some of the nuts.
Notes
Naturally you could substitute other kinds of nuts, such as walnuts, pecans, macadamias, cashews, etc.
the recipe can be doubled.
https://cnz.to/recipes/candy-mignardises/easy-candied-almonds-and-hazelnuts-recipe/
Unless otherwise noted, all recipes are copyright Clotilde Dusoulier.