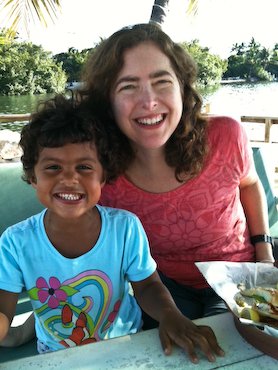 Gracie and Diana.
Parents Who Cook is a Q&A series in which I ask my guests about how their cooking has changed after kids entered the picture, and pick their brains on their best strategies to cook with little ones underfoot.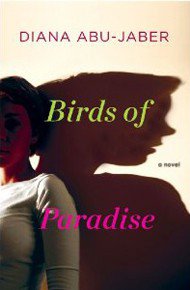 Diana Abu-Jaber is an American writer of Jordanian origin who has authored four novels — the latest is Birds of Paradise — and a memoir titled The Language of Baklava, in which she explores the story of her family through the foods of her childhood. She has a marvelous way with words and a real gift for bringing characters to life, and the cooking and baking scenes in her books reveal a true appreciation for the craft.
I have been in touch with Diana for a few years — the magic of social media! — and since she has a young daughter, I jumped at the chance to invite her as a guest on the Parents Who Cook series.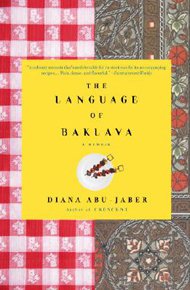 Diana is currently working on a follow-up book to her memoir, of which she says, "The new one picks up where Baklava leaves off, at the point where I'm about to embark on a path to becoming a writer, and mentors and advisors keep telling me: you can be a writer or a parent, but you can't be both. It's about struggling with hard decisions, economic realities, the intersections of food, family, and art." (I can't tell you how excited I am about it.) You can follow her on twitter.
Can you tell us a few words about your daughter? Age, name, temperament?
Gracie is 4 years old. We call her the Wild One, but really she's a cupcake.
Did having a child change the way you cook?
I'm less spontaneous, but also less careless in my approach to cooking. I spend more time thinking about ingredients, reading labels, considering approaches. I'd love for her to develop good, bold eating habits, but I realize that one has to be realistic about kids' tastes.
Do you remember what it was like to cook with a newborn? Any tips or saving grace for new parents going through that phase?
I remember that when my parents or friends unexpectedly showed up at our door with meals it was like light breaking from heaven. If you know someone with a newborn, run out right now and buy them a roasted chicken! It's so hard to manage day-to-day chores and errands with a little baby. Getting groceries (much less preparing them) seemed monumental.
My husband and I relied on a sort of core repertoire of basic dishes that lent themselves to leftovers: lots of easy cuts of meat — pork loin, lamb chops — simple pastas like carbonara, stews, chilis. Sometimes we just scrounged — scrambled eggs, tuna salad — or grazed on ingredients, a little paté, a little cheese, a little salami. Usually one of us would feed the baby while the other would cut up food and feed the spouse.
Over time, have you developed staple dishes or strategies that make it possible to prepare a meal and keep the kid happy at the same time?
Yes — all the dishes in the previous answer. Chicken Marbella, coq au vin. Also, I pay attention to my daughter's preferences and try to always have those basic ingredients in the house: certain cheeses, nuts, beans, tahini sauce, ham, fruits, etc.
Stock up on tons of fruit — especially berries — and always have heavy cream on hand. She'll eat any fruit if it's got even the smallest dab of whipped cream on it. We usually make a double batch of dough for pizza once a week and keep half in the freezer. Same for cookies: bake half, freeze half. Often I'll just bake a few cookies for her treat.
We're also fortunate to have a good growing climate here in Florida, so I try to take advantage of that and keep a garden. We grow a selection of herbs and have coconut, key lime, and mango trees. It's a lot easier (and less expensive) if you don't have to run to the store for every handful of mint.
Have you found ways to involve your daughter in the cooking process? If so, can you tell us when that started, how you approached it, what works and what doesn't?
I think baking in particular is just a really natural fit for lots of kids. It's fun and silly and messy and yields wonderful gratification. When Gracie was around 2, maybe even younger, I started giving her a little bowl to follow along with me. She has her own tiny whisk and she'll get small amounts of all the ingredients to mix up. She's enchanted by the whole process and sometimes I have to struggle to work around that little curly head.
It might be hard for a very clean, precise baker — like my grandmother was — to have a goofy little helper. I've found I really just have to let the mess happen. It helps to work on becoming a more intuitive, approximate baker: Gracie isn't so interested in watching precise calibrations. I also let her lick the traces of batter in the bowl afterward. Sometimes just the prospect of that batter is enough to keep her calm during the trickier parts.
As someone who's passionate about food, can you talk about the joys and challenges of feeding your kid, and how you go about teaching her to be a happy, adventurous eater?
It's been fascinating and surprising to examine my own preconceptions about what kids will like and what they won't. I try to stop myself from assuming they're going to be finicky and try to remember to offer Gracie a taste of usual things. And I think it's a set up for failure if you warn a child that a certain food might not be to her liking. When something's a little challenging or unusual, I'll invite her to sniff it or lick. She'll usually do at least that much, and after that, sometimes she'll want more.
It's easy, of course, to stick to the tried and true, to keep baking chicken nuggets and ordering fries — but that's such a cheat for a little person who's still learning about the world. I was startled and thrilled the day my daughter began devouring the bleu cheese from my salad (and then started in on the lettuce as well.) She'll swipe all our steak, dive into Mexican, Thai, and Indian dishes, and will sometimes eat spicier foods than my husband will. She really appreciates food, she loves good cooking, and can tell when something's nicely prepared. There's little that makes me happier than to hear her saying, "Yum, yum, yummy!"
Of course, she's also a kid and that often does mean fickle, temperamental, and picky. In our case, I've found almost inevitably that the amount of work you put into a particular dish is directly inversely proportionate to how much the kid is going to like it. This is actually quite liberating if you don't fight it (and I still test it from time to time.) Just remember, if you put ten hours into preparing a wondrous, complex meal, your kid probably won't touch it. If you spread peanut butter and cinnamon on an apple slice, they'll be in heaven.
Inspired and hungry for more? Read on for more Parents Who Cook.