The French Market Cookbook came out just two years ago, and this anniversary is the perfect opportunity for me to thank those of you who bought the book. Your support and trust mean the world to me.
Two years after the release, I continue to hear such great feedback on the recipes and tips I've included, it fills my heart with a joy and pride I could only express by bringing over a batch of savory pebronata canelés for you (page 90), or maybe a peach and cardamom clafoutis (page 93), if you lived next door to me (and wouldn't we have a blast? imagine!).
It has been so incredibly rewarding to hear about the meals you've cooked from the book, whether it's by email, in person when I get to meet some of you, and on social media. Thank you so much for sharing (and don't forget to tag your recipe pictures with #frenchmarketcookbook!).
To express my gratitude and celebrate this two-year anniversary, my publisher and I have five copies of the book to give away. You get to keep it just for yourself if you don't yet own a copy, or treat someone to a special gift if you do (tell me whom you'll give it to!).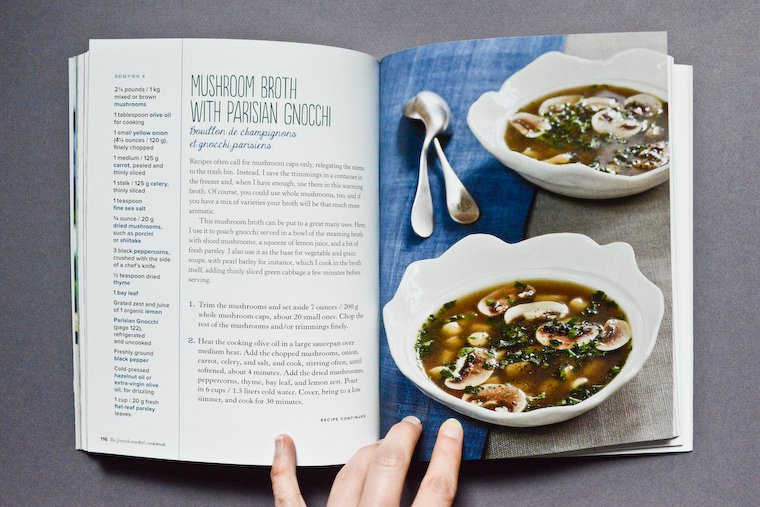 For a chance to win a copy of The French Market Cookbook, please fill out this form no later than Thursday, July 14, midnight Paris time. (Right around the time I'll be watching the Bastille Day fireworks!) Clarkson Potter has generously agreed to ship internationally, so you are welcome to participate from anywhere in the world.
I will promptly draw five winners, announce their names here, and collect their shipping address.
Good luck to you all, and thank you for your interest!
Winners announced! Our five lucky winners are Marina (d****@pagedesign.nl), Kristina (k*******l*****@gmail.com), Jacqui (f*****v******d******@gmail.com), Emily (e*******57@gmail.com), and Đurđa (d*****c@zvonacatering.hr). Congratulations! You should have received an email with instructions. If you haven't, check your spam folder, and if it's not in there, please get in touch.
Note: Entering this giveaway will also sign you up for the Chocolate & Zucchini newsletter, so I can notify you when I post fresh new recipes, and share exclusive content I create just for my subscribers. You are free to unsubscribe at any time.