Coloring books for adults are all the rage right now, and deservedly so: with an increasing portion of our lives happening on screens and clouds, what could be more grounding than to sit down at the end of a long day with an actual paper coloring book in your lap and favorite pencils scattered around you?
Indeed, it's an ideal activity to unplug and unwind: low-pressure (I mean, we can all color, right?), high-satisfaction (in just a few minutes, voilà, your page is all pretty and complete), and wonderfully meditative, as your fingers busy themselves and your mind is free to wander.
I have seen quite a few such books for sale in bookshops here in Paris, and I was thrilled when a talented Paris-based illustrator I know, Jessie Kanelos Weiner, released one of her own, titled Edible Paradise: An Adult Coloring Book of Seasonal Fruits and Vegetables, celebrating the edible plant kingdom.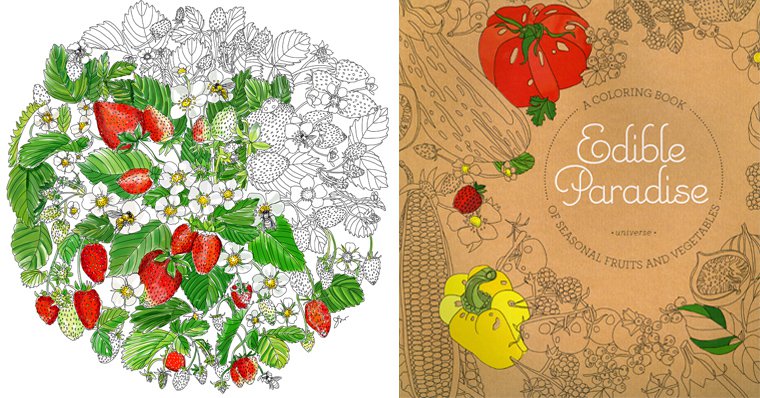 Like everything that Jessie does, it's beautiful and poetic and whimsical, and the quality of the paper is excellent. I have enjoyed spending time with it a great deal, and I think you'll like it too.
Jessie's publisher Universe has agreed to give away five copies of Jessie's Edible Paradise to C&Z readers.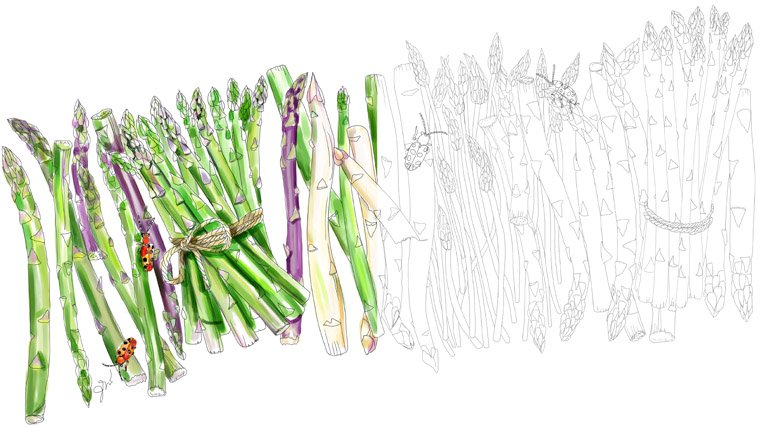 To enter, please fill in this form before Thursday, May 26, midnight Paris time. I will draw 5 names randomly (if you're curious this is the service I use), and announce the winners here the next day. Please note that the books can be shipped to North America or any country in the EU. Good luck to you!
Winners announced! Our five lucky winners are Katherine (k**.f****@gmail.com), Allison (a******c*******@yahoo.com), Emily (e*********88@gmail.com), Cecelia (c****l*****@gmail.com), and Elise (e****m****a****@gmail.com). Congratulations! You should have received an email from me with instructions. If you haven't, check your spam folder, and if it's not in there, please get in touch.
And as a warm-up, I am able to share these two FREE spreads from Edible Paradise, which you are welcome to save, print, and color: strawberries and vegetables. I hope you send me photos of your best work!
Join the conversation!
Are you a fan of coloring books yourself? What non-screen activity do you like to engage in to relax and unplug?