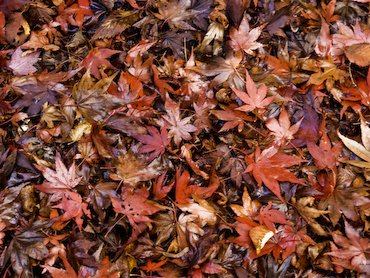 Maple leaves photographed by William Warby.
I am writing to you from Canada, where I am spending two weeks at the Stratford Chefs School outside of Toronto: I've been invited as their Gastronomic Writer In Residence (I know, right?), and I'll be devoting my time to working with the students on various assignments to hone their food writing skills.
I will also be hosting a few public lectures and events in Stratford and Toronto; please see the full details here. I hope to meet some of you then!
And although I have a full schedule with little free time, I'm hoping to explore my surroundings a bit, and I'd like to ask for your best recommendations: what are some of your favorite places in Stratford and Toronto, and what's not to miss? Thanks in advance for your insights!