February was a big and happy month for me. Most notably, we celebrated my youngest son Mika's second birthday (where'd my baby go?) and I completed the manuscript for my new cookbook, Tasting Paris! I have a couple more sections to write, but the bulk of it–all 100 recipes and accompanying headnotes–is done, and I am proud and excited.
The photos will be shot later this spring by the amazing Nicole Franzen, and the finished book will come out in the US in early 2018. (We'll be looking for publishers to publish it in other countries and other languages.) I will continue to share the process with you in the coming months.
Things That Made me Happy in February
• Despite being hard at work on my manuscript, I did not drop the ball on my Monthly Museum Challenge, and went to see the Bauhaus exhibit at the Musée des Arts Décoratifs. It was crowded–no surprise, I went three days before it ended–but I got to doodle a few cool chairs and teapots, so all is good.
• I have loved loved loved watching The OA. Amazingly engrossing!
• In an episode of The OA I came across Emma Lazarus' poem The New Colossus, which rang especially timely. It is the one I memorized this month. This poem challenge has turned into the sweetest bedtime routine with my sons: my five year-old requests les poèmes nightly and I recite the six I now know, offering my own imperfect translations for the ones I've learned in English. Triple parenting win: I get some practice, I slip pretty words into their heads, and I put them to sleep.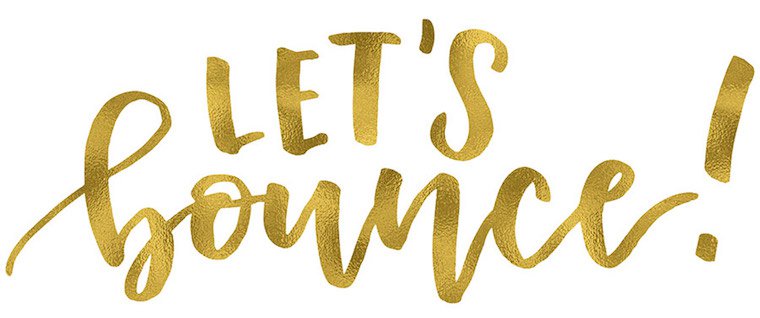 • One of my favorite ways to unwind at night is to work on my hand-lettering, and I have enrolled in this excellent class on Bounce Lettering from Teela of Every Tuesday, breaking down precisely how you can make those bouncy words look so happy. Teela is a natural teacher and the course offers clear directions and tips in concise videos, with handy worksheets. Much recommended for the creatives among you.
• Wanting to perfect the Simple Chocolate Macaron recipe I'm including in my Tasting Paris book, I took the intensive macaron class at La Cuisine Paris, a Paris cooking school run by my dear friend Jane. The class was taught by pastry chef Eric Ngo, and I enjoyed every minute.
• Remember my Day in the life post, in which I told you about the mastermind group I belong to? I share more in this guest post Should You Join a Mastermind Group? and have put together a free swipe file for you to get started.
Follow me on Twitter and like the C&Z Page on Facebook for many more links throughout the month!