Running a website like Chocolate & Zucchini isn't a fire-and-forget operation: ever since I did my big redesign (and major switch to the WordPress blogging platform) a couple of years ago, I've kept busy behind the scenes, tweaking things and adding features to improve your experience and the site's performance.
I'm not doing this alone, fortunately: I am lucky enough to work with the amazing cre8d design agency for my site design and development. Cre8d is a brother-and-sister team (which I think is super sweet): Rachel Cunliffe handles the creative side, while Stephen Merriman takes care of the technical implementation. And I can't speak too highly of them. Their professionalism, their informed advice, their fresh outlook, their responsiveness: it just feels amazing to have them on my side.
I thought I would offer this review of cre8d because I know many of you have a blog of your own, and it's often in the wee months of the year that we feel an irresistible itch to change things up, whether it's a mega overhaul or just a fresh coat of paint. Or maybe you're just wanting to start a blog (yay, you!) and you want a personalized WordPress theme that will help you stand out.
But it's hard to find web designers who are both talented and reliable at a reasonable rate, and I feel like I've struck gold with the cre8d team.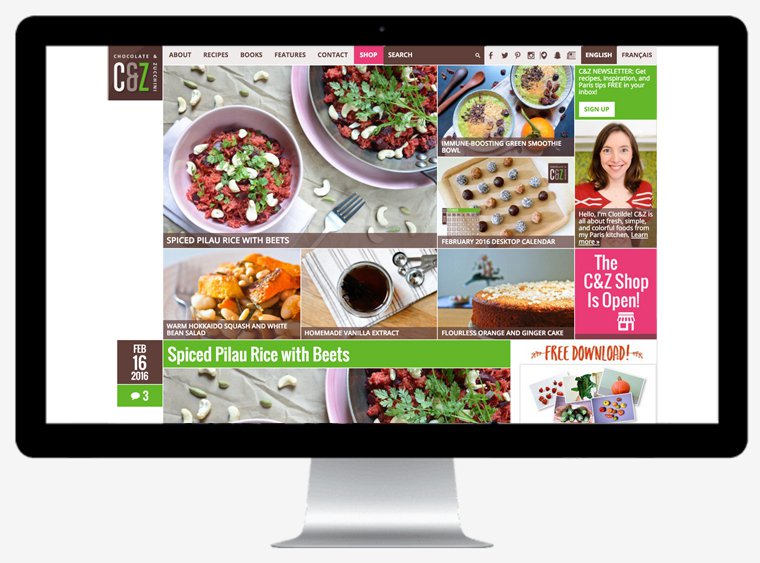 I've grown close to Rachel over time — we actually belong to the same mastermind group* now — and when I said I wanted to recommend cre8d to you, she and I decided to form a partnership and offer you a sweet deal.
If you're considering a blog design or redesign, take a look at the cre8d portfolio. If you like what you see, go ahead and fill in their project form, so Rachel can get back to you with a proposal, entering the referral code CNZ.
Using this code will let Rachel know that you're a special client referred through me, and this will get you:
A free copy of Rachel's e-book 101 Ways to Market Your Website — a $19 value and full of actionable ideas,
One free hour of credit for any ongoing site updates or maintenance when your site is live (and because Stephen is a very efficient engineer, he achieves a lot in a single hour!).
And if you're not ready to make a move yet, still make sure you follow Rachel on Twitter and on her blog, where she shares insightful thoughts on blogging and design.
Join the conversation!
Have you had good or bad experiences working with web designers? Do you have a site of your own that you're feeling the urge to make over? If you have any question about the process of working with the cre8d team, please let me know: I'll be happy to share my experience in more detail.
* A mastermind group is a small group of like-minded professionals who get together on a regular basis to share their successes and struggles, and offer feedback, advice, and resources. I belong to two such groups — one where we meet over Skype, the other in real life — and it has had an immeasurable impact on my work life. I recommend it to anyone, self-employed or not. To learn more about how to get your own group going and how to run it, read this post and this post.