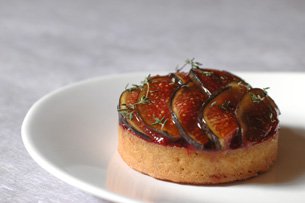 Two years ago today, I hit "publish" on my very first post for Chocolate & Zucchini. I had been toying with the idea for a few weeks, debating with myself whether or not to start my own blog. Of course I didn't have the faintest notion what this would all lead to, what adventures, discoveries, encounters and life changes awaited me.
Life changes? Yes, indeed: today seems like the perfect day to announce that I have just signed a book deal with a NYC publisher, that I have quit my dayjob and that I now live the happy life of a full-time writer, working on the book and a miscellany of other projects. Excited, thrilled, gleeful and proud is how I feel — but most delightful of all, free. There is no price tag on that.
I have said before what a gratifying journey this has been, and would like to thank you all for reading me and supporting me. Creating C&Z is the best thing I have ever done, it has brought me so many unexpected gifts, and it would be nothing without you.
Just like last year I'm thinking of throwing a little party for those of us who live (or happen to be) in Paris. I'm still working out the details but they will be posted very soon.
[And before you ask, that little jewel pictured above is a celebratory tartlet (fig and lemon thyme on an almond pastry — outstanding) that I purchased at Pain de Sucre, a new and very promising pastry shop that was recommended to me by a reader (merci Stéphane!). They have a striking selection of creative tartlets and pastries and desserts in glasses, I have heard great things about their brioche, and they have the most tempting stuffed bread rolls that look like pains au chocolat, only savory. The shop is located at 14 rue de Rambuteau in the 3rd, and is open everyday from 8am to 8:30pm, except Tuesdays and Wednesdays.]