Le goûter is the afternoon snack kids are given when they come out of school around four. In my family, it is also called simply le thé, and is practically an institution. Around five on weekends, somebody will invariably ask "on fait le thé?" (alternatively "on prend le goûter?").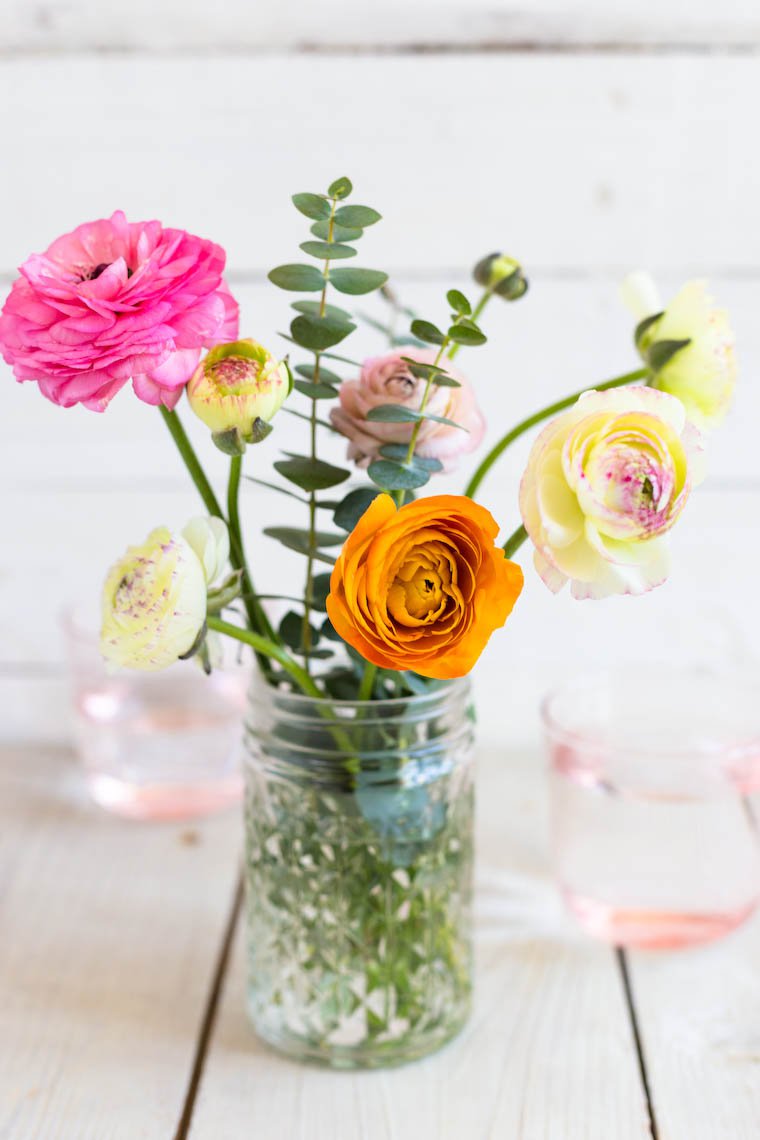 Cookies or cake (often home-baked by my mother) will be served, washed down by liters of tea. It is a habit I am very fond of, and one that I am always happy to indulge in when I can.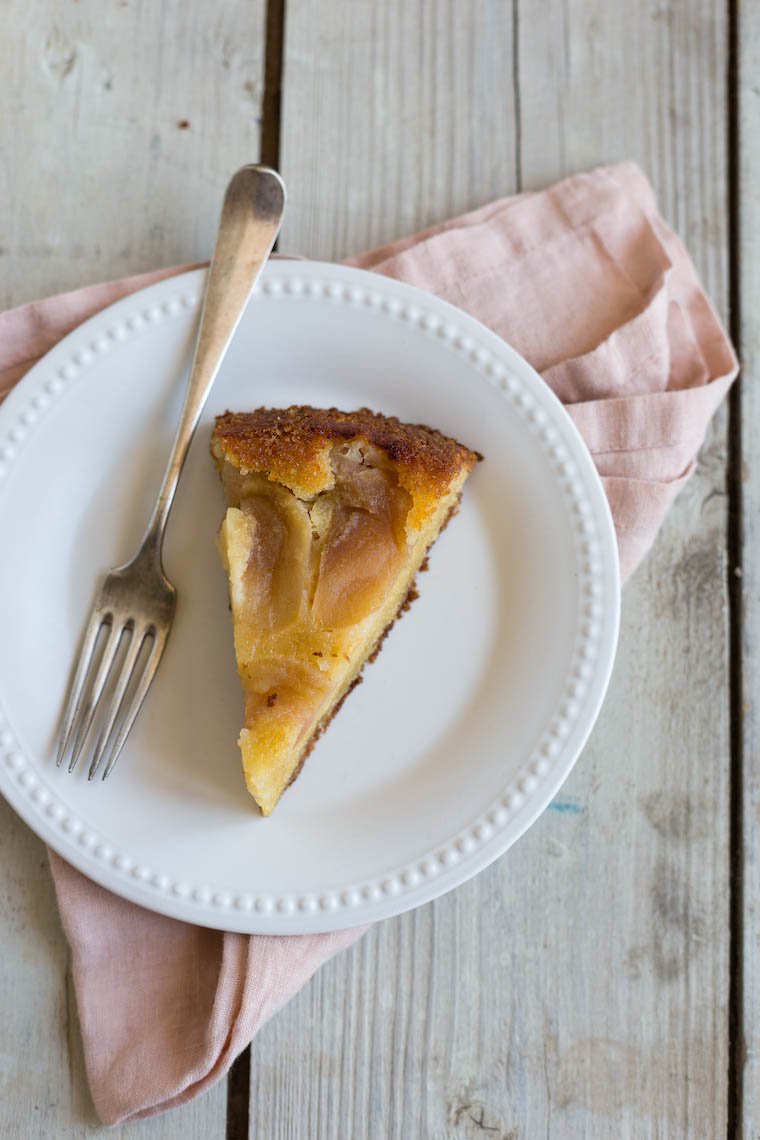 And so, when my dear friend Marie-Laure came over pour le goûter on Sunday, I baked a cake.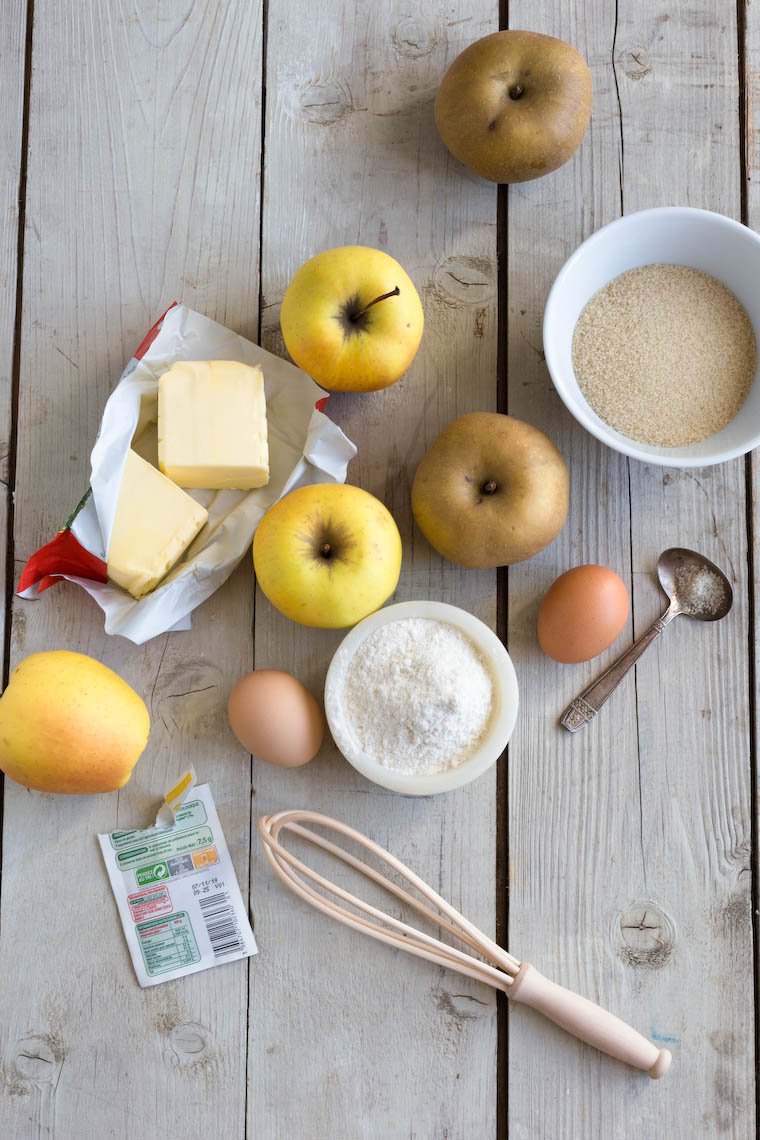 I used a family standby called Gâteau de Mamy. As the name implies, this is my grandmother's recipe, which she calls "Gâteau d'Ella" because it was her dear friend Ella's recipe originally. It is anybody's guess what Ella called it.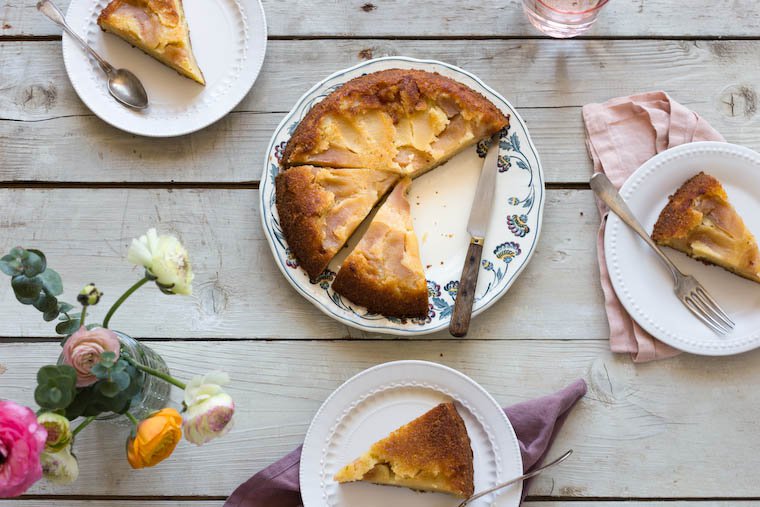 It is actually what is called an upside down cake, meaning that you lay fresh fruit at the bottom of the cake pan, and then pour the dough on top. Sort of a cake equivalent to the tarte tatin. It works with a variety of fruit : my grandmother made it most with apples, but pears, apricots, and plums are just as welcome.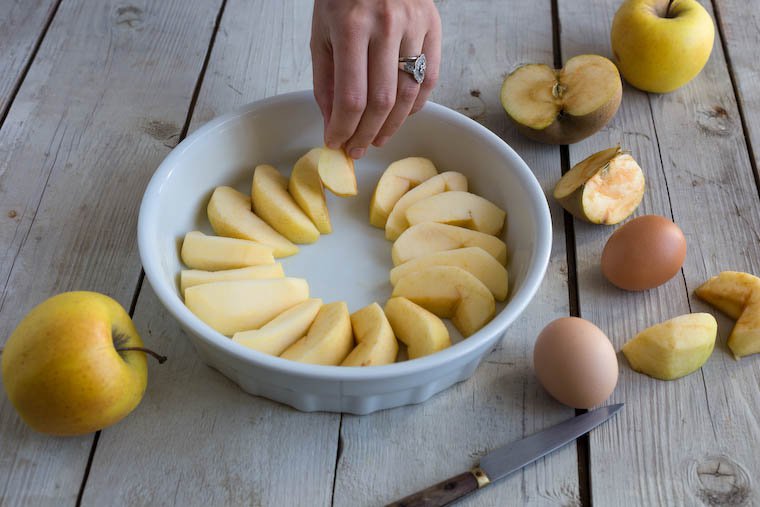 The resulting cake is golden, buttery and incredibly moist, light and fruity, with a slightly crusty edge, and it is very hard to stop at just one slice. But if you do and there are leftovers, the reward will be that this cake tastes even better the next day.

Have you tried this? Share your pics on Instagram!
Please tag your pictures with #cnzrecipes. I'll share my favorites!
My Grandmother's Pear Cake Recipe
Ingredients
125 grams (1/2 cup plus 1 tablespoon) unsalted butter, melted and cooled
500 grams (a little over 1 pound) tart apples (substitute pears, apricots, plums...), peeled and cut into eighths
150 grams (3/4 cups) sugar
2 large eggs
70 grams (1/2 cup) all-purpose flour
1/4 teaspoon fine sea salt
1 teaspoon baking powder
Instructions
Preheat the oven to 180°C (350°F). Grease the sides of a 20-cm (8-inch) round cake pan with a bit of the butter, and line the bottom with parchment paper.
Place the pears in a single layer at the bottom of the pan.
In a medium mixing-bowl, beat the sugar and the eggs until the mixture pales slightly.
In another bowl, combine the flour, salt, and baking powder. Add to the wet ingredients and blend well, but without overmixing. Pour in the butter, and blend again.
Pour the batter evenly over the fruit, and bake for 40 minutes, until golden.
Let the cake settle on a cooling rack for 10 minutes. Invert it onto a plate (the fruit side will be at the top). If any bit of fruit has stuck to the bottom of the pan, simply scrape and place it back where it belongs on the cake. Use a second plate to invert the cake again (the fruit side will then be at the bottom).
Let cool and serve, slightly warm or at room temperature.
Notes
Sometimes I'll use a mix of flour and almond flour (60 grams or 1/2 cup flour + 20 grams or 2 tablespoons almond flour)
https://cnz.to/recipes/cakes-tarts/french-grandmother-apple-cake-recipe/
Unless otherwise noted, all recipes are copyright Clotilde Dusoulier.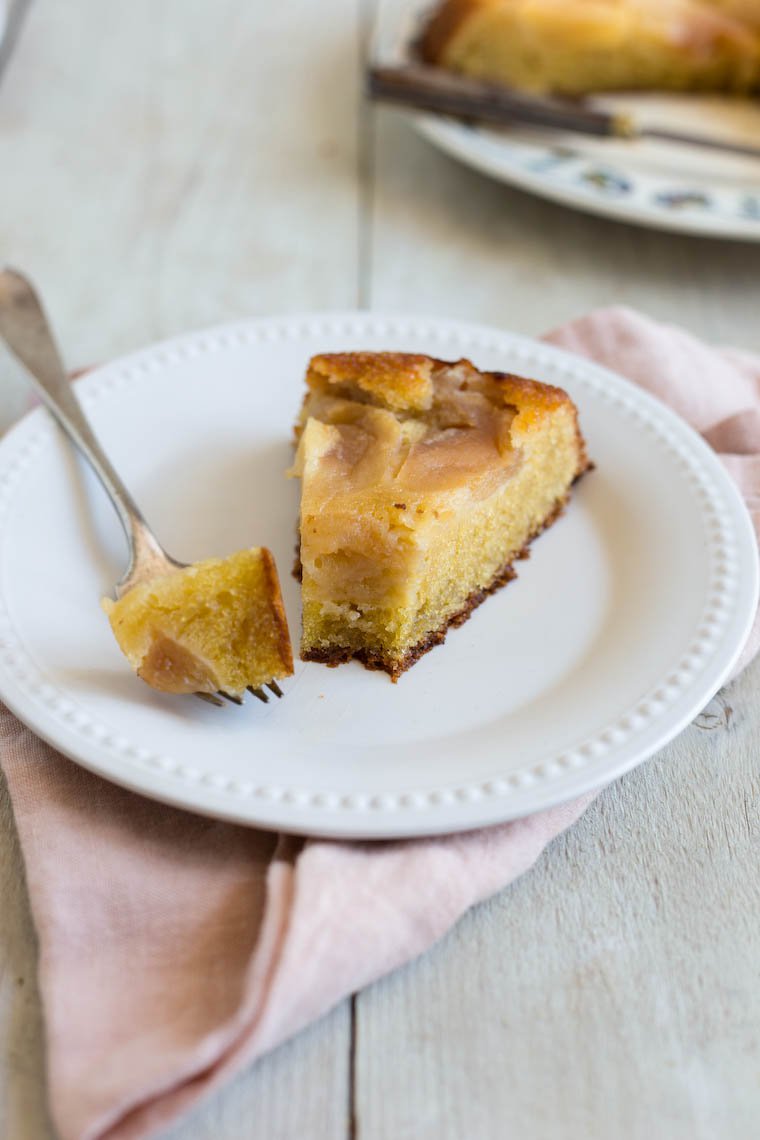 Photography by Céline de Cérou.