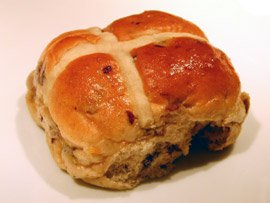 And here we are, back from a fabulous week-end in London! Our friends Zoe and Richard (wonderful and kind and funny and smart) had invited us to stay at their house in Lightwater (lovely and bright and cosy and welcoming). We spent two fun-filled days together, walking and shopping, talking and joking, eating and drinking, and just generally having a grand time. And! and! and! I got to meet a food blog friend in real life!
Here is an account, as food-focused as truly yours!
# of Restaurant meals eaten : 3
– At Felicitous in Notting Hill, a delightful picnic of antipasti and bagels in their tiny downstairs seating area (sprouted beans salad, marinated artichokes, roasted asparagus, smoked kalamata olives, herb sausages with relish).
– At The Red Fort in Soho, a hip yet delicious take on Indian food (venison in mango sauce, baby aubergines with coriander and tomato).
– At The Wolseley in Piccadilly, my first ever "high tea" (a feast of assorted finger sandwiches, fruit scones with clotted cream and strawberry jam, assorted pastries and a pot of Assam tea served with an tiny hourglass to time perfect infusion) in a beautiful and impressive 1920's décor.
# of Cool bars visited : 2
– The Criterion (where they have awesome bottles of Pouilly Fumé)
– The American Bar at the Savoy (where they serve the world's tiniest bottles of Diet Coke)
# of World's tiniest bottles of Diet Coke brought back so my friends won't think I'm making it up : 1
# of Delicious home made food items sampled : 5
– Zoe's lasagna, the best I've ever had
– Zoe's scrumptious puffed apple pancake
– Zoe's family nut bread, one of the 14 loaves baked by Zoe and her grandmother for Christmas in Seattle
– Richard's grandmother's strawberry jam and orange ginger marmelade, made for her church fund raising
# of Recipes shared by Zoe the amazingly talented cook : 2
– Zoe's best lasagna ever
– Zoe's scrumptious puffed apple pancake