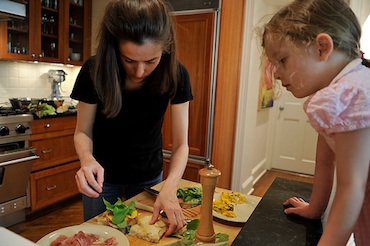 Amanda and Addie, photographed by Sarah Shatz.
Parents Who Cook is a Q&A series in which I ask my guests about cooking with little ones underfoot. If you think of people you'd like to see interviewed as part of this series — especially fathers! — your suggestions are welcome.
I have long admired Amanda Hesser and Merrill Stubbs for founding the Food52 website, and developing it with such savvy over the past three years. Originally created as a way to crowd-source a cookbook, it is now a remarkably rich website with lots of smart features, and a vibrant community of cooks.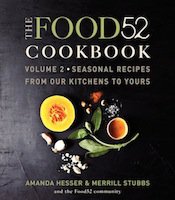 The first Food52 cookbook came out last year, and the second volume, also crowd-sourced and edited with great care, has just been released.
Amanda and Merrill are both mothers, and I am delighted to welcome them as my first guests on the Parents Who Cook series.
Can you tell us a few words about your kids? Ages, names, temperaments?
M: Our daughter Clara is almost eleven months old. She has seven teeth and is determined to start walking. We think she's learned her first word (hi), although it could just be a random sound she's making. Clara is a really good-tempered baby and very social, but on the rare occasion that she's unhappy or tired, she lets us know it!
A: We have twins, Walker and Addie, and they're six. They're losing their baby teeth, which they're very excited about. Walker is methodical, competitive, and snuggly. Addie is social, a daydreamer, and willing to be amused.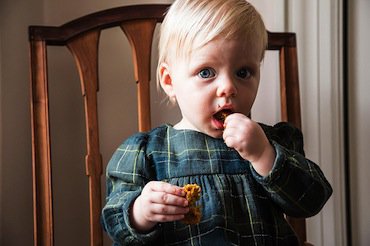 Clara, photographed by James Ransom.