Today, I have the neatest idea ever to share with you: how to turn any dinner plate into a DIY cake stand.
I was at the coffee shop the other day, waiting at the counter to pay for my Ethiopian filter coffee (so good), and I noticed the barista rearranging the baked goods in the display case. He picked up a plate of small cakes, slipped an upturned bowl underneath it, and all of a sudden, before my very eyes, a cake stand appeared!
I stared at him, speechless with wonder. What a genius trick! (He shrugged one shoulder, all "doesn't everybody do this?")
I was so excited I couldn't wait to tell you about it; I even did a video and animated gifs to show you.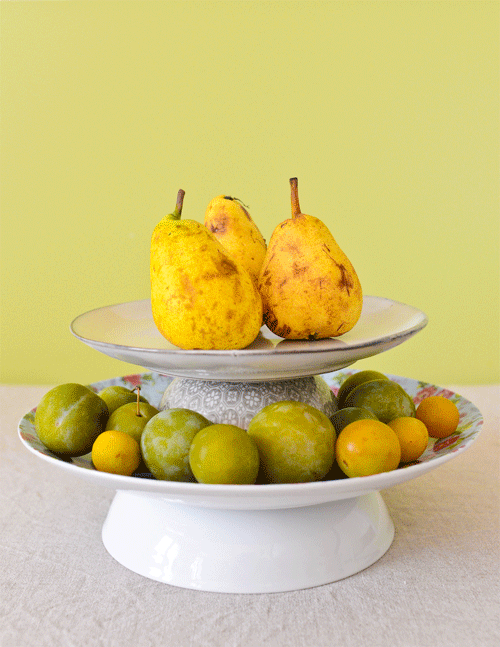 So keep it in mind next time you host a party with food displayed on a buffet. Your dishes will pop so much more if you have a little 3D vibe going on. And you can also use the trick in your own kitchen; it saves space and brings levity to your counter.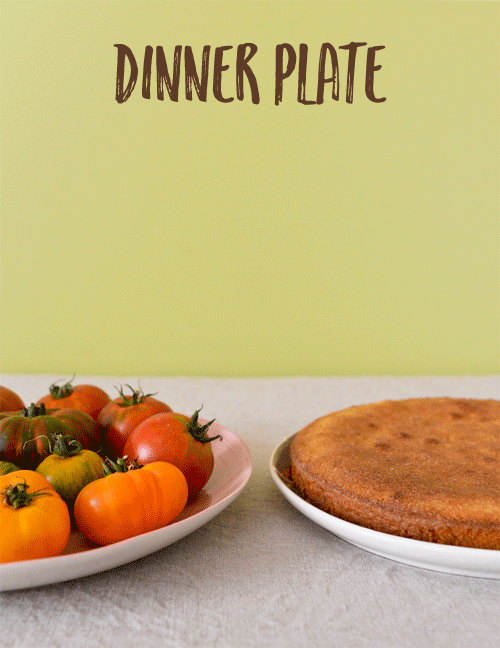 As readers Shivangni and Lois pointed out in the Facebook discussion, it is good to place a piece of sticky tack (or, um, playdough) between the bowl and the plate to secure them together, and prevent slipping.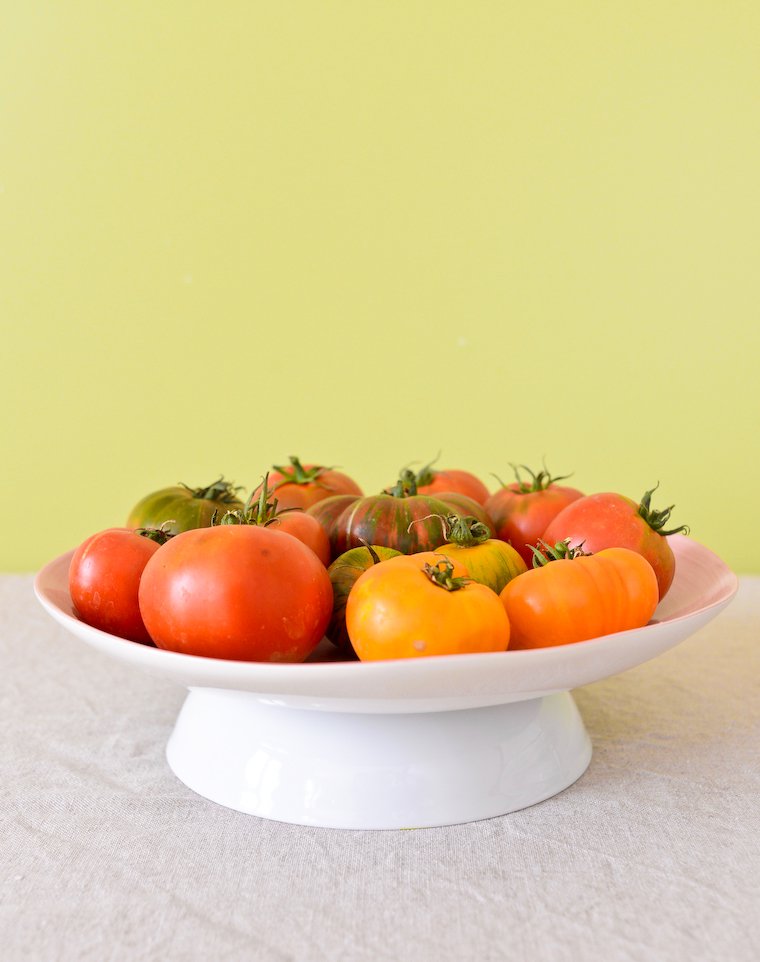 Other than that, get your favorite plates and prettiest bowls out of your cabinets, and mix and match them as you please.
What do you say? Does this DIY cake stand idea rock your world as it does mine? Do you feel like your life will never be the same? Let me know if you've done this before, and if you use this trick at your next party, please share pictures!