Oh, hi! A quick heads-up: today, we're going to be talking about kids in the kitchen! If this is of zero interest to you, I totally get it, and invite you to take a look at this springtime pot-au-feu, this fresh ginger cake, and these really fun food expressions in various languages. How does that sound? Okay then.
On to today's topic! My eldest son is about to turn four, and for a little while now I've been wanting to post a few thoughts on what it's like to share kitchen space with him. In short? It's not easy. The good news? It can be done, but it's good to keep a few guiding principles in mind. Here's what I've learnt.
1. Wait until they, and you, are ready
Despite what you may have read on one of those completely unrealistic parenting websites, I don't believe there is a right age for a child to get involved in the kitchen: some will want in as soon as they can stand, others will take longer, others still muuuuch longer. And what absolutely no one tells you is that the parent needs to be ready too.
Because of what I do (you know, cook as a profession), I expected myself and my son to do some kitchen bonding very early on. And when that didn't happen, I felt vaguely guilty: was I dropping the ball on this? Shouldn't I be making more of an effort? But when I did it was mostly stressful and frustrating for us both, and I couldn't find my way in.
As with many early parenthood struggles, this one fixed itself with time. Suddenly I looked up, and realized my little boy had reached the level of patience and coordination that made it possible for me to relax my shoulders and share kitchen tasks with him.
So if your kid is however-many years old and you're not cooking together and you feel pressured by should's, I'm here to tell you that (A) it's not just you, and (B) it's most likely a matter of giving yourself and the little person more time, and trying again in a bit to see how you both have evolved.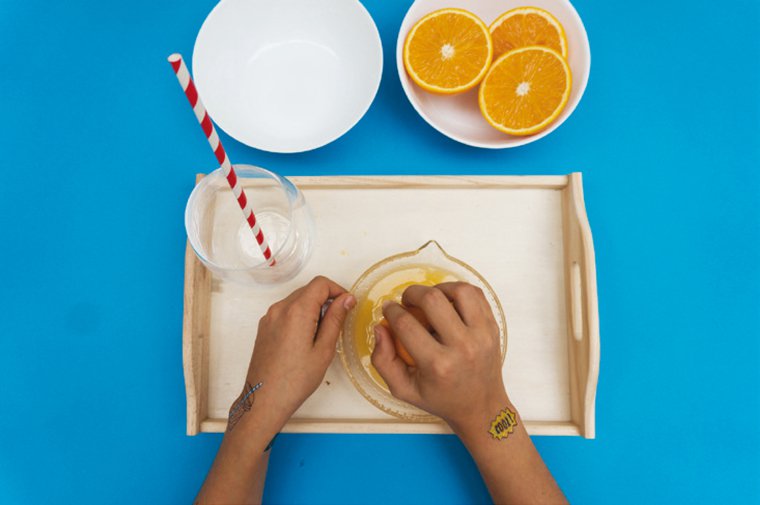 2. Adjust your expectations
Young children don't really care about destinations, they're all about the journey. So for them, cooking is not about preparing a recipe from beginning to end, it's about feeling involved and getting their hands dirty — literally or not, depending on personality.
Sometimes my son wants to stand by me on his upturned cube chair and do everything himself ("C'est moi !"). Moments later he may opt out and just want to watch ("C'est toi !"), or play with the measuring spoons, and also see how far the utensils drawer will pull out before it drops to the floor. Or he'll lose interest and go do something else altogether.
It's all fine by me. The least amount of pressure there is, the more space he has to come back into the kitchen when he wants to.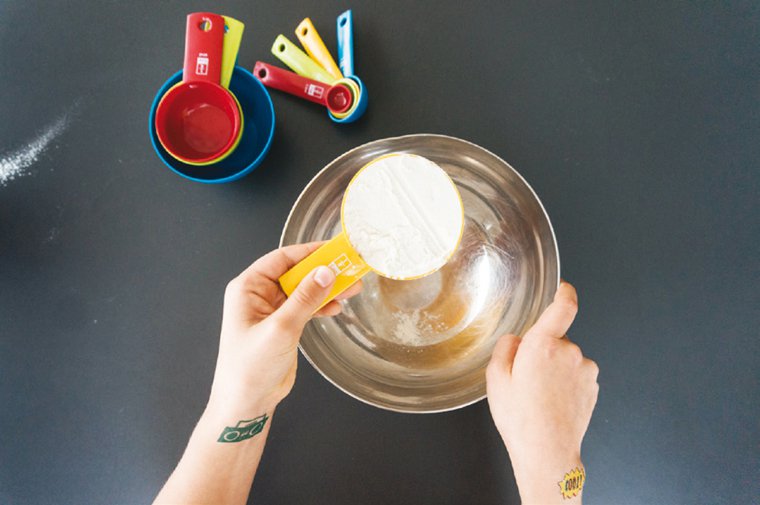 3. Lay the groundwork
I don't want to expend my son's reserves of patience on me rummaging through kitchen cabinets, so I typically do most of the mise en place ahead of time (sometimes the night before, when everyone is more or less sleeping). Then, when I invite him to join me, the exciting stuff — the pouring, the stirring, the cracking of eggs — can happen right away.
What I have found works well is to allow the child to own a particular task — say, juicing the lemons, pitting the olives, plucking parsley leaves from the stems — and set up his "work station" so he can accomplish the task properly, concentrate, and become more adept as he goes, which of course is what brings him the utmost joy.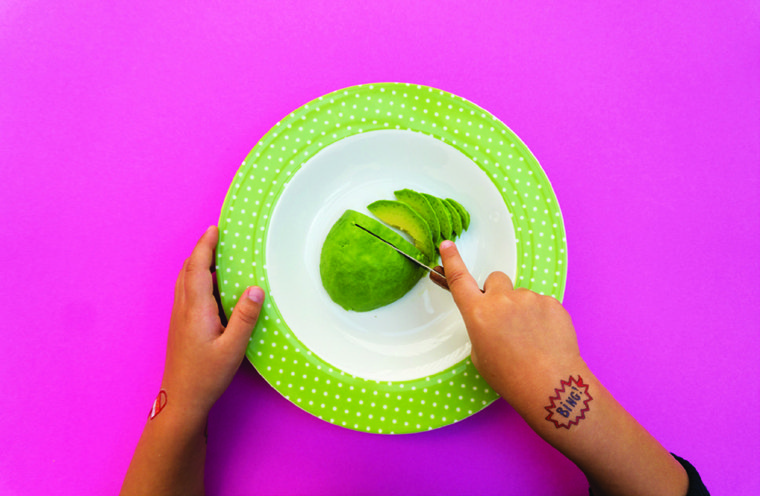 4. Don't think anything is off-limits
(Except maybe blow-torching the sugar crust on a crème brûlée or throwing things into large vats of hot frying oil.)
But really, aside from obvious third-degree burn risks, there is very little a young child can't do in the kitchen if taught intentionally, and then supervised sensibly. You are the best judge of your kid's aptitude of course, but knowing how to handle a knife properly (yes, one that actually cuts and slices!) is a good life skill, and many parents are surprised by the gravitas with which the child approaches it. Other ideas: setting and clearing the table, tossing a salad, assembling a simple sandwich, greasing a pan…
When in doubt, do your best to break down the task for him/her, and see how he/she fares. Real kitchen hazards are fewer than we think; most times, the worst that can happen is a big mess. But oh, the learning opportunities!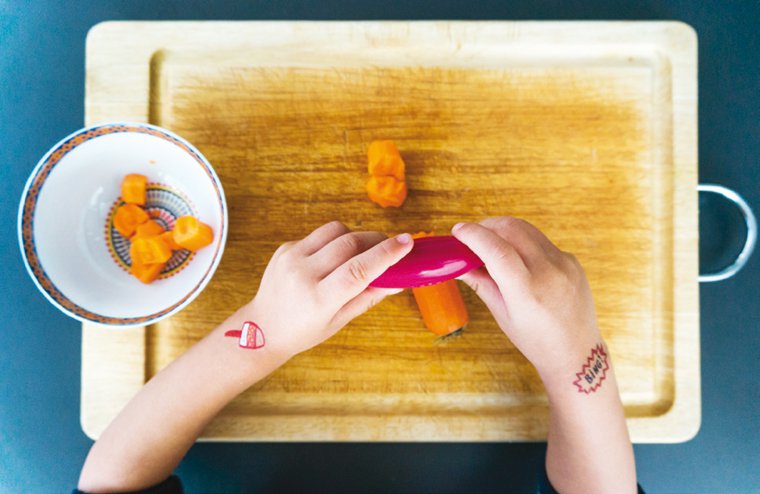 5. Use the right equipment
Kids have small hands (groundbreaking, I know) and it's worth considering whether the tools you give them aren't too heavy or unwieldy.
If your kitchen is Gadget Central, you'll likely find options that work in your current equipment, but if you want to invest in a few quality tools to complement your collection, I have resources below. Plus, children get excited about gear, and they'll feel even more invested if they have their whisk and their rolling pin.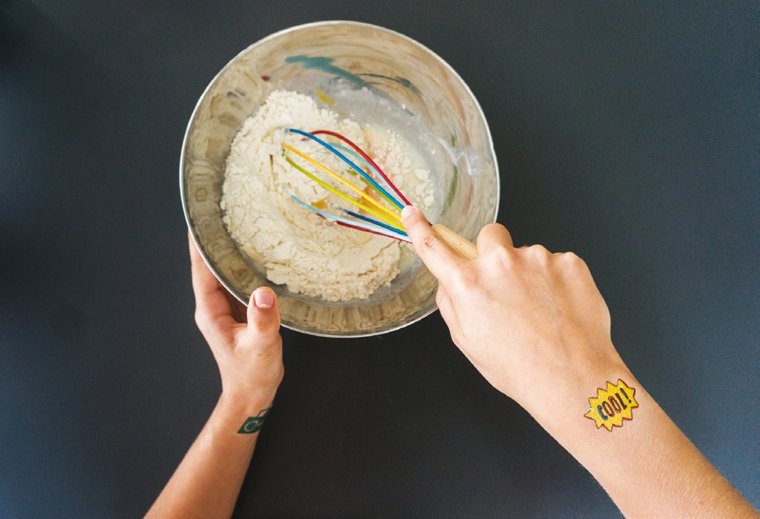 Resources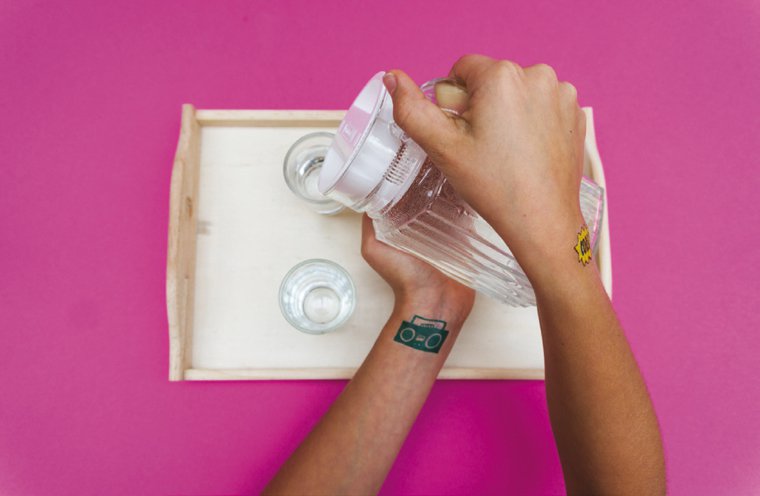 Photo credit: No Milk Today.