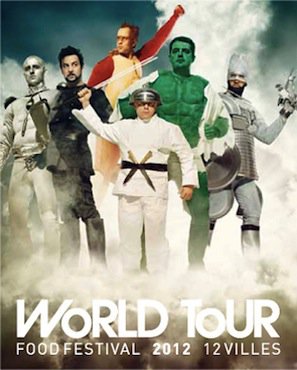 The Omnivore World Tour — formerly known as the Omnivore Food Festival — is an inspiring event during which an audience of pros and enthusiasts watch live demos by up-and-coming chefs.
The French edition will be held in Paris (rather than Deauville*) this year, from Sunday, March 11 to Tuesday, March 13, and I will be hosting the chocolate masterclasses, a series of chocolate-centric demos and discussions with pastry chefs and chocolatiers.
If you'd like to join in the fun, the tickets are available for purchase online. I hope to meet some of you there!
* See my post about the chicken in a bread crust to read about my experience last year.