As those of you who subscribe to the free C&Z newsletter already know, Maxence and I have just come back from Corsica — the French island that's floating in the Mediterranean between France and Italy, just above Sardinia — where we spent an altogether enthralling vacation with my sister and brother-in-law.
It was our first time there after years and years of thinking we absolutely must go, and although our expectations were as lofty as the accounts made by friends who'd already been, they were exceeded by the reality of this insanely gorgeous piece of land and sea.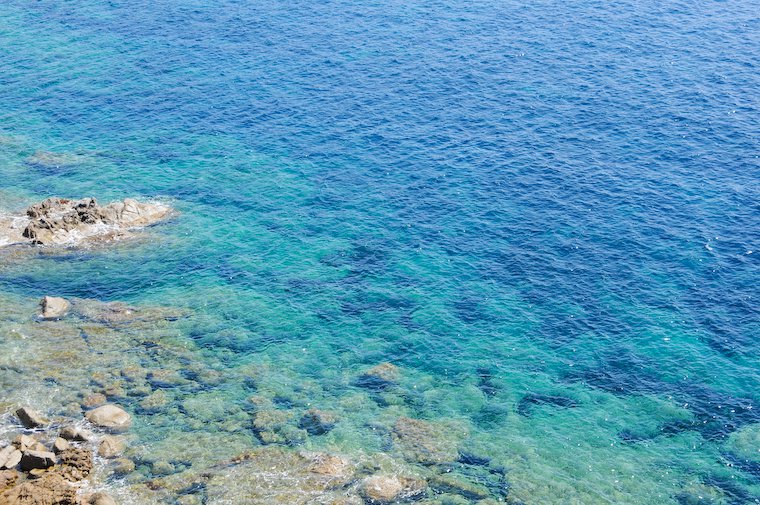 We stayed in Cargèse, a small village with twin churches on the western coast of the island, about an hour north of Ajaccio. There we devoted our time to exploring the coast, swimming and snorkelling in limpid waters, hiking, boating, and swimming some more. We ate extremely well, too, even in the simplest of places, and took full advantage of the local produce and seafood.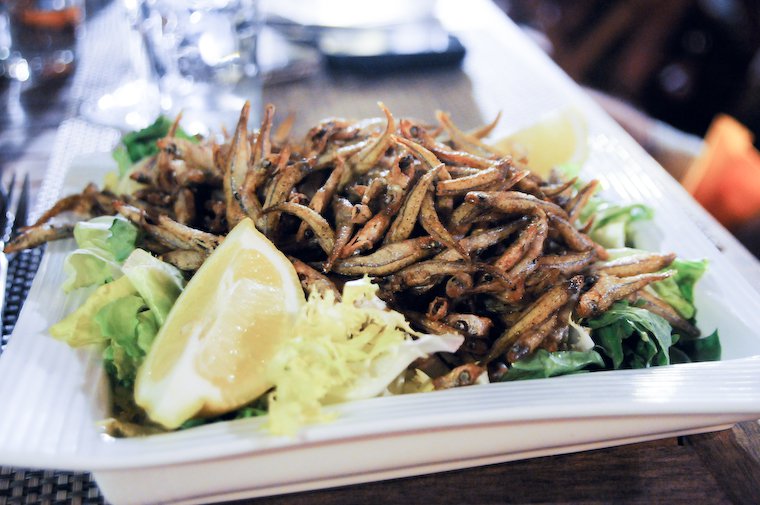 As can be expected after such a wonderful trip, it's a little hard to get back to work, so I hope you'll indulge me as I savor some of my fondest memories:
~ Spending a whole day in Girolata, a hidden village that's only accessible by boat or a hiking trail, and feeling very Pirates of the Caribbean.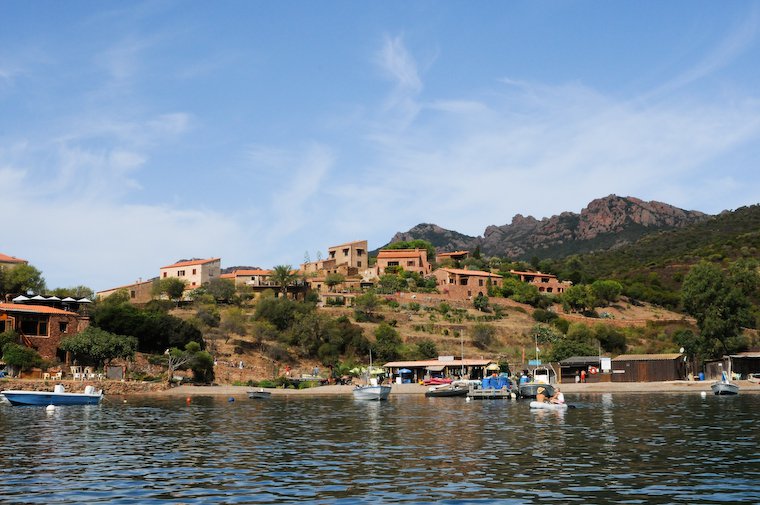 ~ Establishing that there is no more pleasurable swim than one that's earned after a strenuous hike to a remote beach or cove.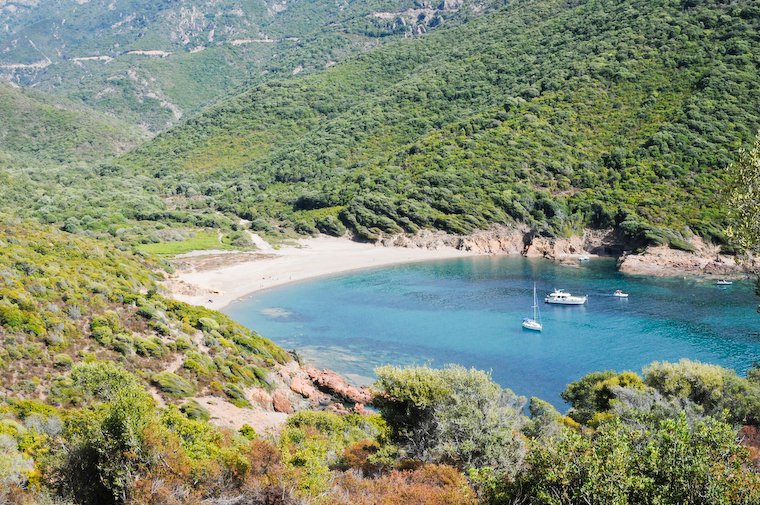 ~ Collecting dining experiences at tables with breathtaking views, and confirming it makes the gargantuan octopus salads, the friture (fried whitebait), the seafood tagliatelle, the zucchini fritters, and the peach and melon sorbets even tastier.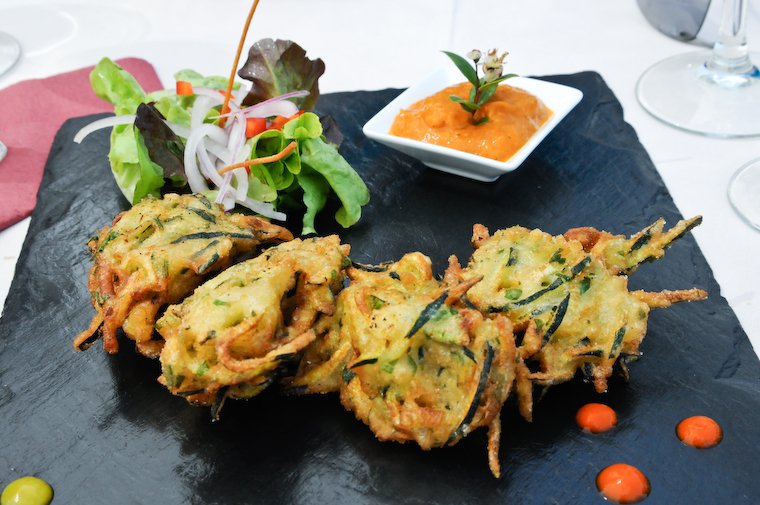 ~ Drinking our body weight in chilled Orezza, the ubiquitous local sparkling water. Alternating with the occasional Corsica Cola, and taking a liking to Cap Corse, the local apéritif, a close cousin to martini rosso.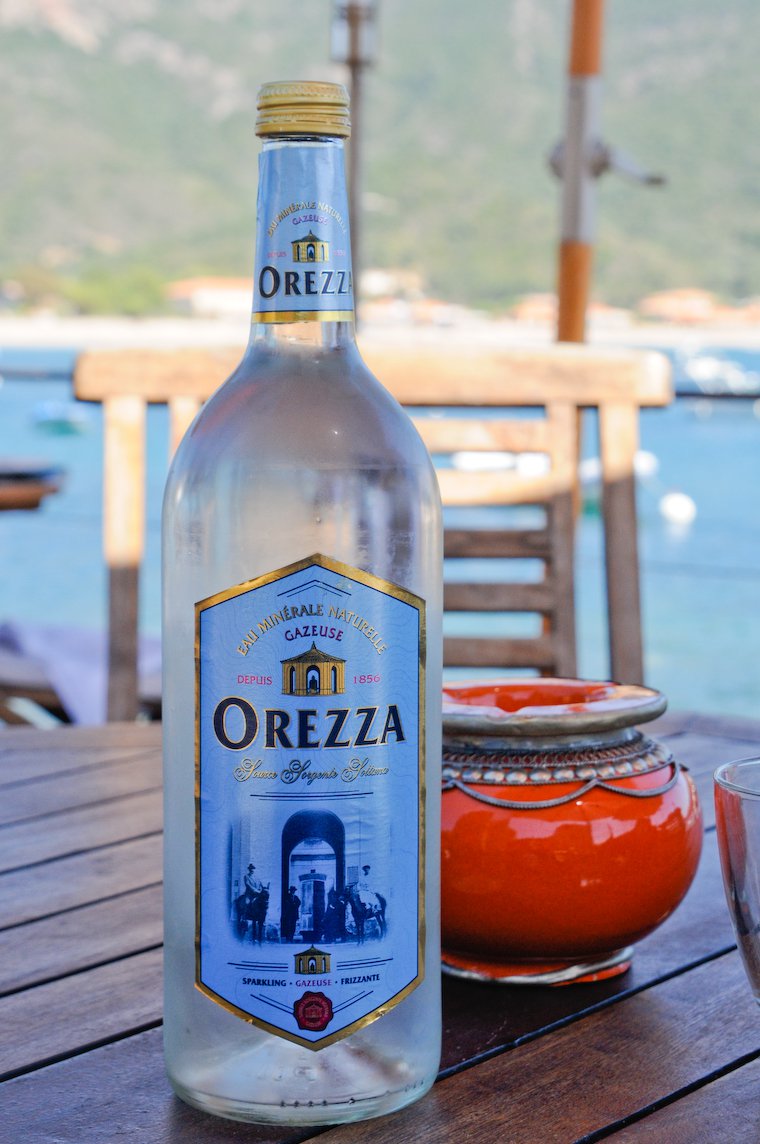 ~ Watching perfect sunsets and getting dangerously accustomed to skies like this: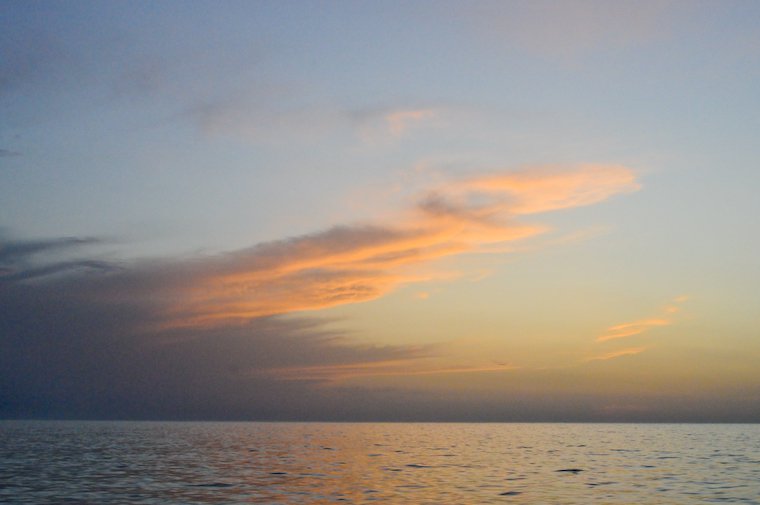 ~ Taking a boat ride to explore the Piana calanche and the nature reserve of Scandola (both part of a Unesco world heritage site), and wanting to stay on that boat forever.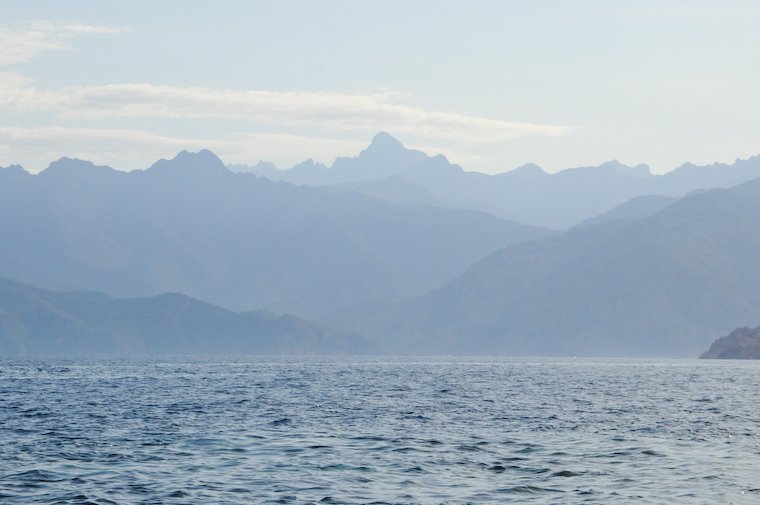 ~ Playing "Where's Waldo" trying to spot the feral goats that live on the Scandola reserve (dating back to the time shepherds brought them here to graze each year, and lost a few when leading the herd back to the mountains) and climb down the steep cliffs at dusk to lick the salty rocks by the shore to balance their sodium intake.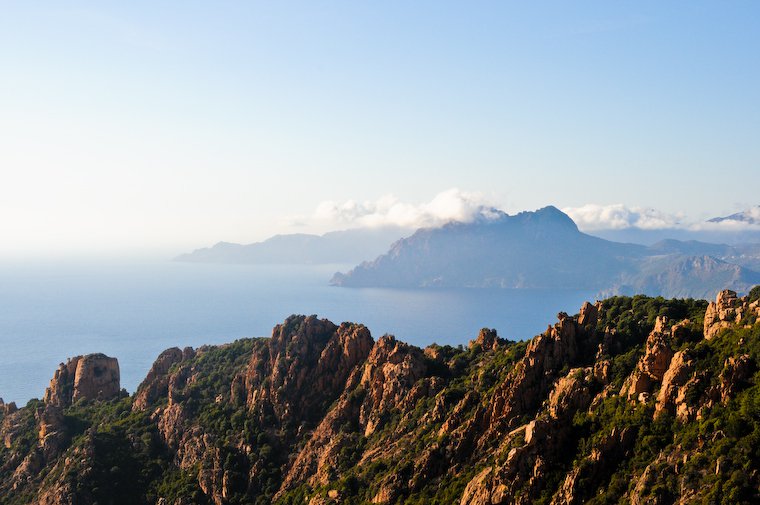 ~ Feasting on figs and, just like in Croatia, wishing I could bottle up the heady, coconutty scent of the fig trees that grow just about everywhere. Eating the juiciest, sweetest nectarines of my entire life.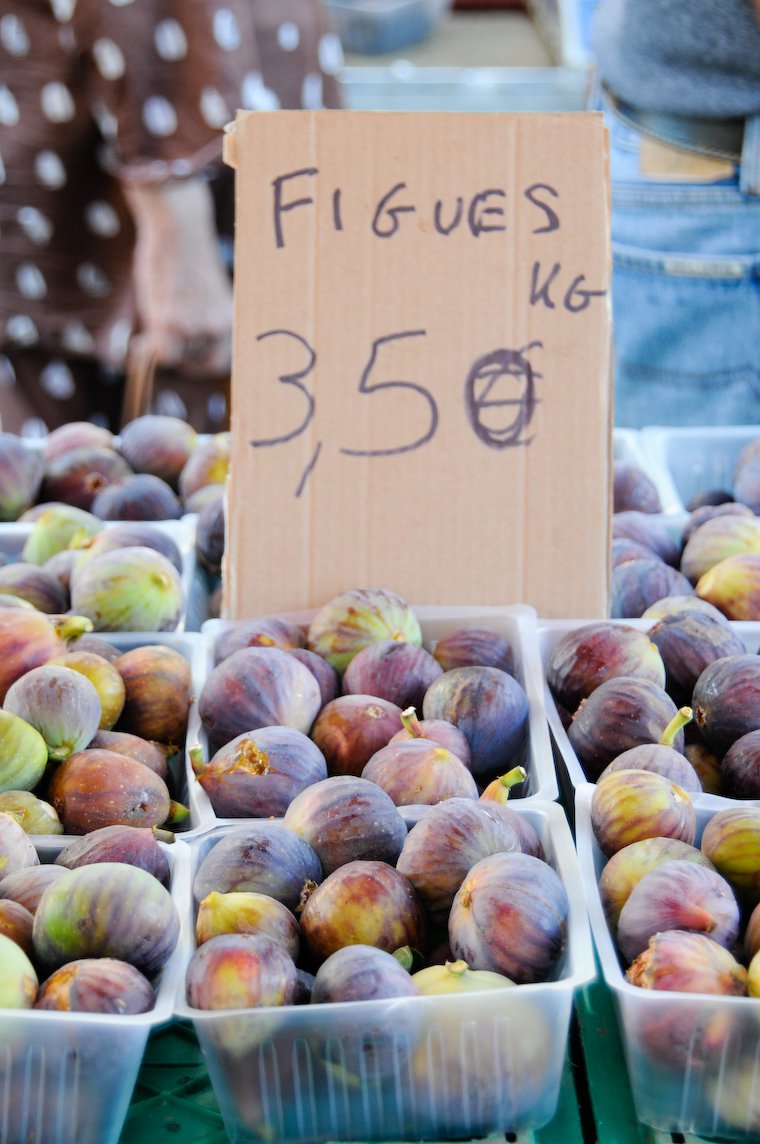 ~ Finding out there is such a thing as a sea tomato (Actinia equinia).
~ Driving up and down tortuous, narrow, potholed mountain roads and sharing them with completely unfazed cows, goats, and black pigs.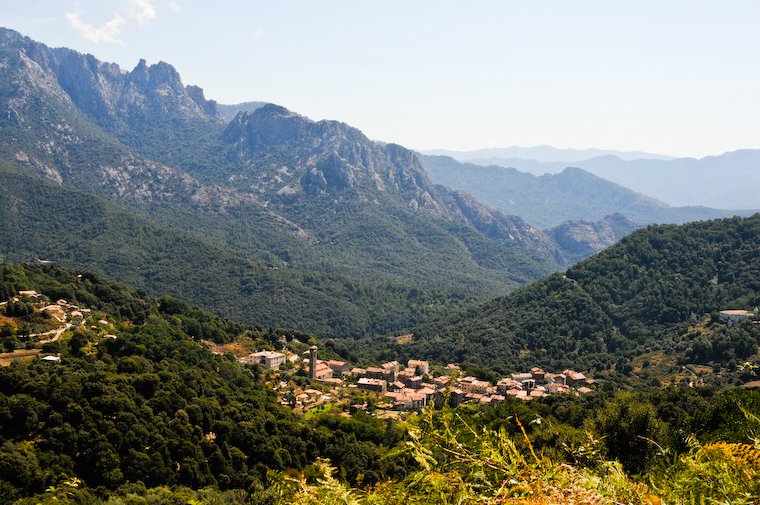 ~ Tasting crêpes and canistrelli made with the local chestnut flour (which benefits from a PDO) and buying two kilos of the smoky stuff, dried over a wood fire, to experiment with. Buying local chestnut cream, too, and myrtle jelly. And boar saucisson. And olive oil. Praising Air France for their charitable luggage weight policy.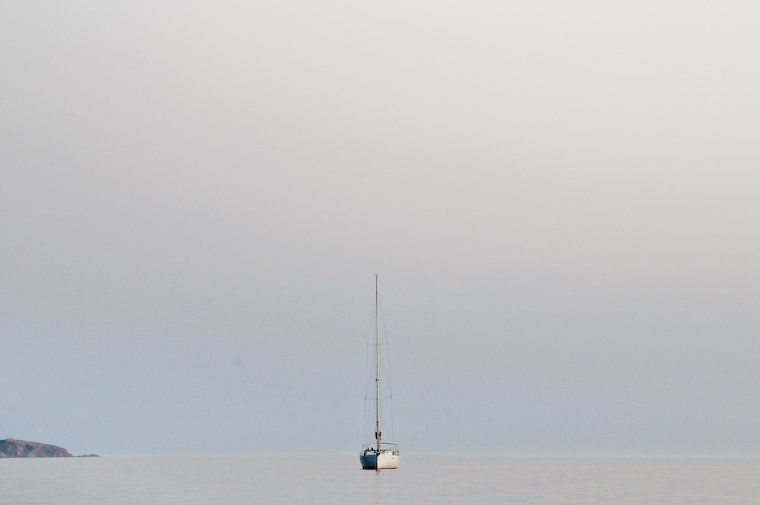 Like most everyone who goes to Corsica it seems, we have vowed to go back at the first opportunity, next summer we hope. What about you, have you ever been? What are some of your favorite memories from your trip?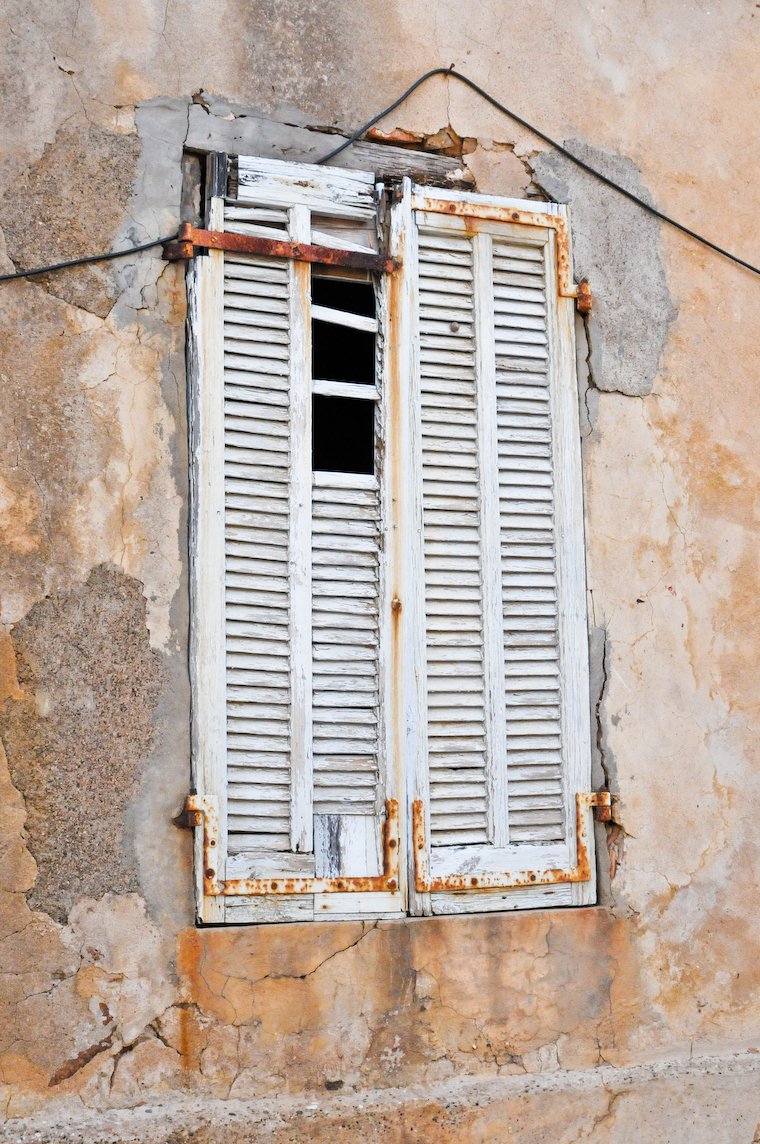 [Read more travel posts on Chocolate & Zucchini.]