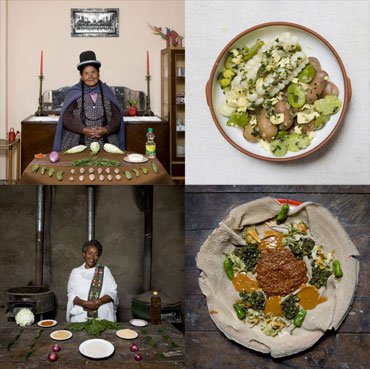 A few of my favorite finds and reads for May:
~ A French Tastespotting-like site devoted to vegetarian and vegan recipes.
~ I am intrigued by these Miso Almond Brownies.
~ A gorgeous sun-shaped spinach pie.
~ A photo essay by Gabriele Galimberti celebrating grandmothers and their signature dishes.
~ Roti prata being shaped and cooked at Namnam restaurant in Copenhagen.
~ DIY polka-dot tablecloth.
~ How cheap canned tuna is made (in French).
~ My Life in Sourdough, a mini-series about dating and cooking in NYC, directed by my friend Marie.
~ Other people's kitchens, photographed and edited by Erik Klein Wolterink.