I adore speculoos, those spice-rich, snap-crisp cookies from Belgium.
They are made into a very popular and very decadent cookie spread — kind of like a speculoos incarnation of Nutella, i.e. undeniably palatable but nothing I'd want to promote from a nutritional standpoint — and I myself was inspired to turn them into sweet dumplings.
I love the idea of bringing that irresistibly sweet and spiced flavor to plump and tender little pillows, and I also like the North-meets-South twist of such a concoction, as the Belgian cookie and the Italian dumpling join forces in the same dessert cup.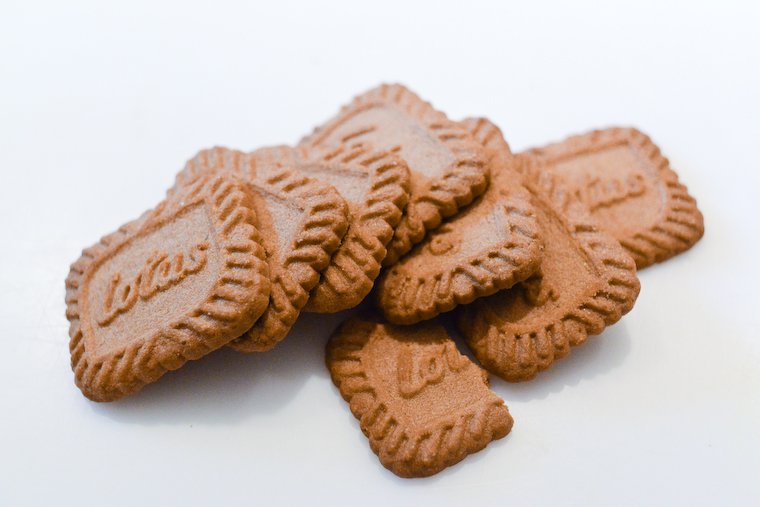 You'll find that it's a really fun recipe to make, too, as you crush the speculoos with a rolling pin (stress reliever!), pipe little logs of batter to poach in simmering water, and sear the gnocchi in butter to give them a golden crust.
You can prepare the batter the day before if you like, but it's best to poach and sear just before serving. Speculoos gnocchi are best eaten warm, with a dollop of crème fraîche that will slowly melt, and a light shower of freshly grated cinnamon.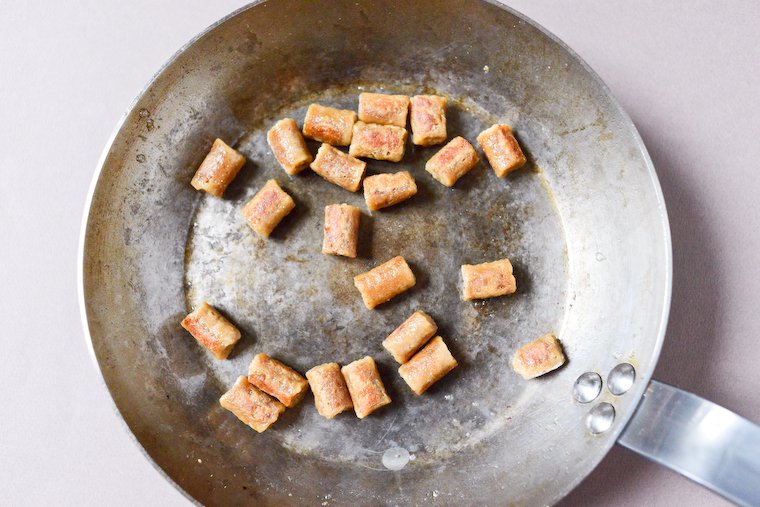 This is such a good recipe that my friend and super talented video journalist Katie Quinn suggested we create a video around it. It was a treat to do this with her, and the resulting video is now on her YouTube channel, which you must subscribe to this minute. It was also picked up by FWx, Food & Wine's lifestyle site for millennials.
PS: Oh, and don't miss my recipe for buckwheat speculoos, a wonderful treat any time of year, but particularly fitting during the holiday season!
About the cinnamon I use
I am in love with the fresh cinnamon I order from Cinnamon Hill, a small company that specializes in sourcing and selling the highest-quality, freshest cinnamon from Sri Lanka and Vietnam (ordinary cinnamon usually comes from China or Indonesia). I get whole sticks, and grate them with the beautifully crafted (and highly giftable!) cinnamon grater that Cinnamon Hill has designed. Truly, you don't know what cinnamon tastes like until you've tried freshly harvested, freshly grated, top-grade cinnamon, and it makes an amazing difference in this recipe.