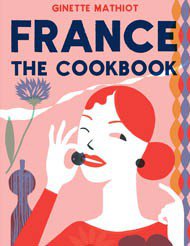 [Published by Phaidon: US edition / UK edition]
This is a translated and adapted version of Ginette Mathiot's Je sais cuisiner, a venerable and best-selling book on French home cooking that was first published in 1932. It was originally published as I Know How to Cook, and re-published as France: The Cookbook.
Surrounded by piles of reference books, and my grandmother's own tattered copy in hand, I have worked in concert with a team of translators and copy editors to make Ms. Mathiot's opus accessible to the contemporary, English-speaking cook: we have strived to reword, expand, and clarify the recipes where necessary, while remaining true to the author's voice, and the spirit of her cooking.
Book description
"First published in 1932, I Know How to Cook is the indispensable and best-selling cookbook for every household. With more than 1,400 recipes and 200 photos in this edition, Mathiot guides the reader through all the classics of French cuisine, both simple and elaborate, with a clear and authoritative voice. The recipes have been carefully updated to suit modern readers and their kitchens by French food writer Clotilde Dusoulier, the creator of the popular food blog, www.cnz.to, while preserving the integrity of the original book and the authenticity of the recipes.
An authoritative compendium of classic French dishes with easy-to-follow instructions for the home cook.
I Know How to Cook is an authoritative compendium of every classic French dish with recipes written in easy-to-follow instructions for the home cook. From croque-monsieur to cassoulet as well as poulet rôti and tarte tatin, I Know How to Cook is clear, practical and comprehensive. It is the essential guide to the best home cooking in the world: no cuisine is better than French at bringing the very best out of ingredients to create simple, comforting and delicious dishes."
In addition to an expansive introductory section, the book is divided into fourteen chapters: Sauces & Basic Recipes, Hors d'oeuvres, Milk, Eggs & Cheese, Soup, Fish, Meat, Poultry, Game, Vegetables & Salads, Pulses, Rice & Pasta, Fruit, Milk & Egg Puddings, Ices, Cakes & Pastries, Sweets, Preserves & Drinks.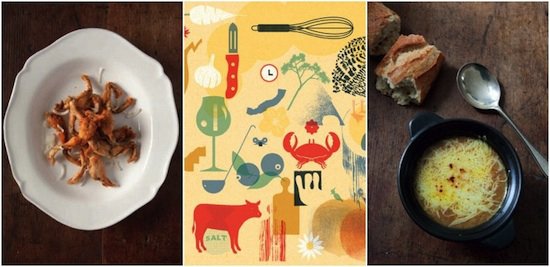 Press & Reviews