Would you believe this recipe for fennel soup with lime stems from my once entering a giveaway for a three-day juice fast, and actually winning?
(I know. Some of you can't get their head around why I entered in the first place, but what can I say? I'm curious, and I like cold-pressed juices.)
Presented with the option to do an all-juice fast, which I'd done once before and didn't love, or to opt for the slightly less challenging, juice-and-soup combo, the latter is the one I chose.
I ended up not doing the actual fast — I was really very hungry — but rather incorporated the juices and soups into my regular meals, sharing them with my family and enjoying the nutrition boost. (Also, the ah-ma-zing convenience of having three days' worth of ready-to-consume fruits and vegetables delivered to my door.)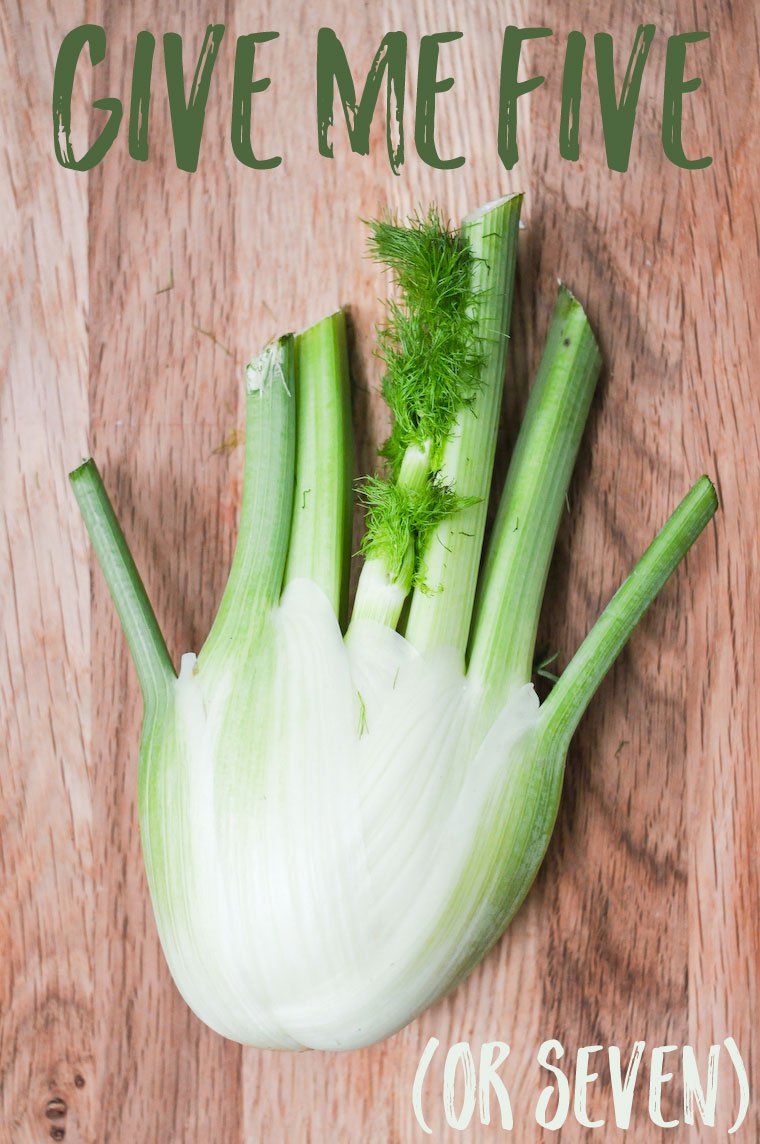 Having since acquired my very own juicer, I can now play around with whatever is in season, and have a lot of fun doing so. (Right now, I have in my fridge a batch made with red cabbage, beet, carrot, spinach, cucumber, parsley, ginger, and an apple. It is dark purple and very good.)
But one of the unexpected benefits of that juice-and-soup fast(ish) was that it introduced me to what has become one of my favorite things to make with fennel: a velvety fennel soup with lime, drizzled with cashew cream.
I thought the balance of flavors was perfect, and was thrilled to see how easily I was able to reproduce it in my kitchen. it is a soup both light and sustaining, and an ideal one for this time of year, when summer produce is still around but our mood shifts to autumnal dishes.
Join the conversation!
Have you ever done a juice fast yourself? What did you think? And have you cooked with fennel at all this summer? What did you make with it?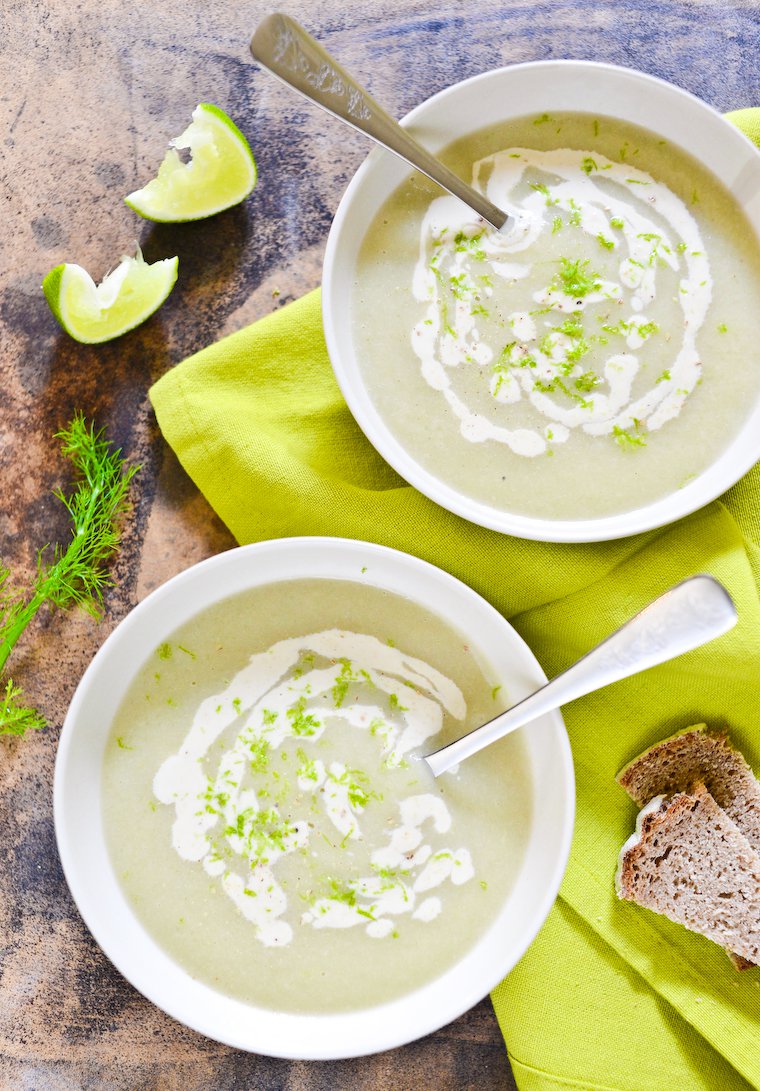 Have you tried this? Share your pics on Instagram!
Please tag your pictures with #cnzrecipes. I'll share my favorites!
Fennel Soup with Lime and Cashew Cream Recipe
Ingredients
2 tablespoons olive oil
3 medium bulbs fennel, about 1 kilogram (2.2 pounds), trimmed, quartered, and cored (save the cores and stalks for stock)
1 medium yellow onion, about 170 grams (6 ounces), sliced
1 teaspoon fine sea salt
1 medium potato, about 200 grams (7 ounces), peeled and diced
The seeds from 2 pods green cardamom
2 limes
1 liter (4 cups) vegetable or chicken stock
60 ml (1/4 cup) all-natural cashew butter
Freshly ground black pepper
Instructions
In a large heavy-bottomed pot, heat the olive oil over medium heat. Add the fennel, onion, and salt, and cook for 5 minutes, stirring regularly, until softened.
Add the potato and cardamom. Grate the zest from 1 lime into the pot. Add in the stock and cover.
Bring to a simmer and cook for 30 to 35 minutes, until the vegetables are completely soft. This can also be made in the pressure cooker; cook for 10 minutes from pressure.
Using a stick blender or blender, process the soup until completely smooth. Taste and adjust the seasoning.
Put the cashew butter in a small bowl with a pinch of salt. Squeeze the juice of the lime you've zested, and stir 2 tablespoons into the cashew butter until smooth. Stir in water, 1 tablespoon at a time, until you get a pourable consistency; you will need 5 to 6 tablespoons.
Ladle the hot soup into bowls, and drizzle with the cashew cream. Grate a little more lime zest on top of each bowl, sprinkle with pepper, and serve with lime wedges to squeeze on.
https://cnz.to/recipes/soups/fennel-soup-lime-cashew-cream-recipe/
Unless otherwise noted, all recipes are copyright Clotilde Dusoulier.