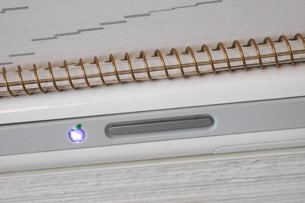 Since I officially announced a few weeks ago that there was a C&Z book in the works, I have received quite a few emails asking me for more details. I would hate to spoil the surprise, but I can share a few facts: it will be a book with stories and recipes, a book that you can cook from but also read, curled up on the couch with a mug of tea (or cocoa, as you prefer). I've always been much more attracted to cookbooks in which the author's voice resonates clearly and warmly, giving you a sense of who he/she is, where he/she is coming from, and what gets him/her into the kitchen to play. I believe that this is what most readers love about food blogs, and this is the spirit in which I am writing my book. My publisher is Broadway Books, a division of Random House, the manuscript is due in five months, and the book can be expected to hit the bookshelves in the spring of 2007.
This is the first book I write (not the first book I attempt to write though: like many kids with spectacles and imagination, I wrote many a first chapter for a variety of abandoned novels, mostly speculative fiction or the now very trendy autofiction [self-fiction], including one written with my childhood friend Emilie — a very fun way to make bad things happen to the kids you don't like at school), and as a first-time book writer, I am literally making it up as I go, exploring and trying to find my way around, following my instincts and discovering the unique set of challenges and rewards that happen to be hiding under this rock I picked up.
The process of writing a book (and getting it published) is a mysterious and fascinating one. It has many folds and crevices, and the journey is no doubt very different from one writer to the next, but I thought I would share the landscapes I am riding through, the stops and stations and buffet cars, to offer my humble experience and let you catch a glimpse backstage. I am personally ever-hungry for accounts of other author's creative process, so whether you are just curious or have an aspiration to write yourself, I hope this will answer some of your questions.
But first things first: how did the book deal land on my doorstep?